With all this incredible talent involved in this production I went in expecting total brilliance, but I did end up having some reservations about this drama as I watched it. Mainly I yearned for more scenes with the lead women in the cast, especially because I absolutely love the two lead actresses, but the main emphasis here was on the men's stories. I delighted in all the scenes showing actress Seo Ji Hye playing a cop and carrying weapons and not hesitating to use them against the bad guys (and gals). I cheered at all her scenes like that! I wanted MORE. Then I was rather disappointed in how few scenes Lee Yoo Young was in overall. Mostly she appeared in brief flashbacks to flesh out the quality of Sewon's marriage for the audience, or she was placed in artistic shots that emphasized her character's transitions between life and death. I felt they should have depicted more foundational scenes between her character and Lee Sun Kyun's, and shown their courtship more in-depth, so that we as the audience could care about this married couple more deeply, and their little son. This seemed lacking. All the great classic K-dramas of the past, like the Four Seasons' dramas, showed many foundational scenes first, before there was even a hint of romance. We got to know their characters in-depth, and grew to care about them deeply, before any character ended up paired with another romantically.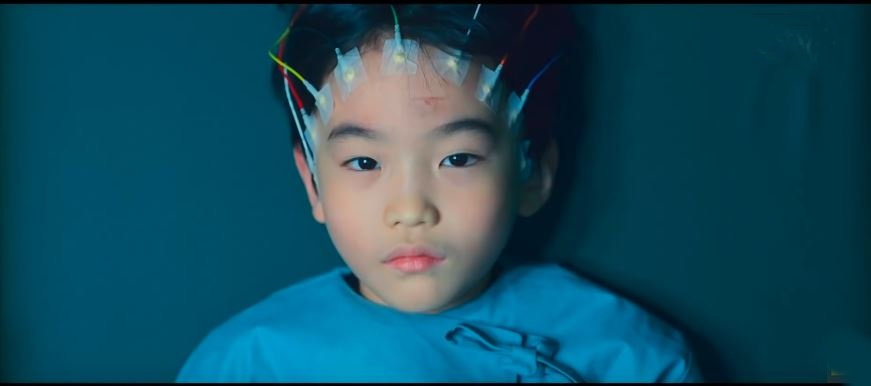 While the cinematography and special effects were inventive and first-rate, I was rather disappointed in the musical soundtrack. Now, this director is known for his masterpiece films featuring brilliant scores, like Byung Woo Lee's unforgettable one for
A Tale Of Two Sisters
. I expected similar here, and I didn't get it. Big oversight. I never walked away from an episode humming any music from this drama. I also thought there was too much gory violence in this drama. I had to turn my head away at times. Always a negative for me. The writing on occasion could have been a little less confusing, too. And once again, in the last few minutes of the drama, they left us with a dire OPEN ENDING, which means they expect to make a part two at some point. Spare me from open endings!
Great
writers give us viewers
conclusive endings
. No ifs, ands, or buts!
So, while I enjoyed some aspects of this short K-drama,
Dr. Brain
, my overall feeling was that I was happy to watch it because of the actors I love, while some other aspects felt "off", mainly in the writing. I probably wouldn't watch it again, but if you enjoy science fiction stories that are action-packed and mysterious definitely give it a try. Besides -- it's free!
:)