The Story:
Alice
is a time travel / parallel world drama,
very
loosely inspired by the classic story
Alice In Wonderland
, about a police detective named Park Jin Gyeom (Joo Won) who has long been searching for his mother's murderer
;
even ten years after it occurred he is still on the case. He ends up being aided in this task by a genius physicist named Yoon Tae Yi (Hee Sun Kim), who miraculously appears in his life and just happens to look exactly like his deceased mother! He is totally shocked. (When he walks into a college classroom where she is teaching I got an immediate flashback to Lee Min Ho doing the same thing in
Faith
).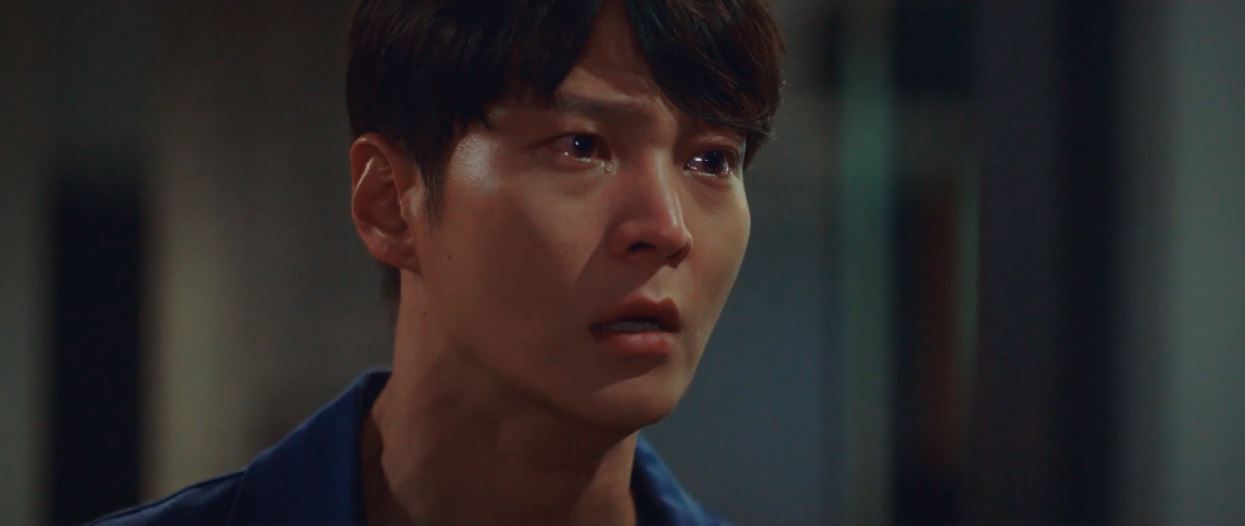 Tae Yi is obsessed with the possibility of time travel, and that interest ends up coinciding with Jin Gyeom's search for the killer of his mother, Park Sun Young (also played by Hee Sun Kim), since it soon becomes obvious that the killer (or killers) probably came from another world (wicked drones in the sky a lot were a big giveaway!).
It takes awhile for Tae Yi to feel comfortable enough helping Jin Gyeom with his case, but she becomes more and more intrigued by his story, especially when she discovers that she reminds Jin Gyeom so much of his mother in appearance and in their shared scientific gifts as well. There also seems to be a very subtle attraction growing between them, but Jin Gyeom's troubles expressing emotions often prevent anything like a romance from occurring. (Which was a relief, frankly!). The show was at its most poignant when it concentrated on the pure sacrificial love of a mother for her son, and his determination to find her killer.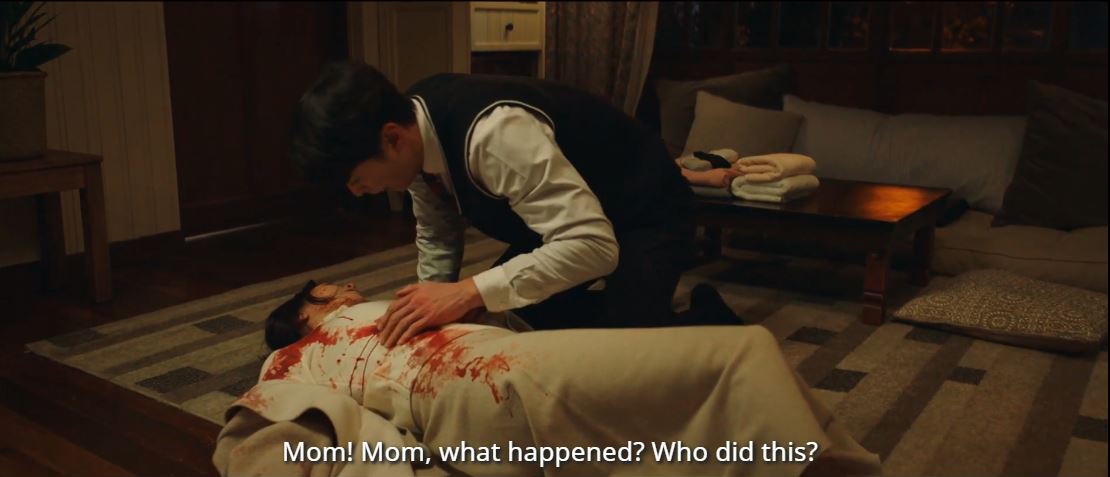 Jin Gyeom had been born with autistic traits due to being exposed to radiation while in utero. One of these traits is difficulty showing deep emotions. Sun Young had devoted her life to him entirely. We see Jin Gyeom grow up without any real close friends, except for one brave girl named Kim Do Yeon (Lee Da In), and he sometimes gets in trouble in school because people don't understand him. He often takes his mother's devotion to him for granted, a character flaw which will end up causing him a lifetime of guilt when she is eventually killed.
It's revealed early in the story that Sun Young had been a citizen of a parallel world called Alice, one that existed in the year 2050, and which had citizens in it, including Sun Young, who had created and tested the ability to time travel. She and her partner (and father of her baby) named Yoo Min Hyeok (Kwak Si Yang) had traveled into the past in order to find a "book of prophecy" that had been rumored to foretell of the end of time travel. The leaders of Alice desperately want this book. The Professor who possessed it (cameo appearance by veteran actor Jang Hyun Sung) ends up being killed in front of his young daughter. Sun Young tries to comfort the little girl, but the girl is swift enough mentally, despite her grief, to pocket an important page ripped out of the "book of prophecy", as her father had told her to do, before that book could be taken to Alice. Of course more myriad plot twists result from this story complication, as the leaders of Alice eventually find the page is missing and are hellbent on finding out who has it.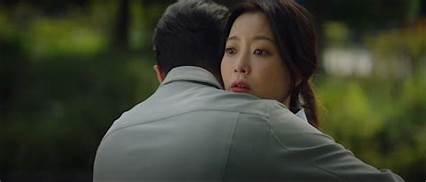 When Min Hyeok wants to return to 2050, Sun Young has a big change of heart. She will stay in the past (the 1990's through 2010) and raise her child alone. Min Hyeok is distressed about it but Sun Young is firm. She stays and builds as normal a life as possible for herself and her son, striving to be happy as a single Mom. That is until the nefarious leaders of Alice seek to interfere in her humble life and bump her off, thinking she must have the important missing page of the prophecy book. This while the Alice people pride themselves on their "goodness" and "humanity". Ha!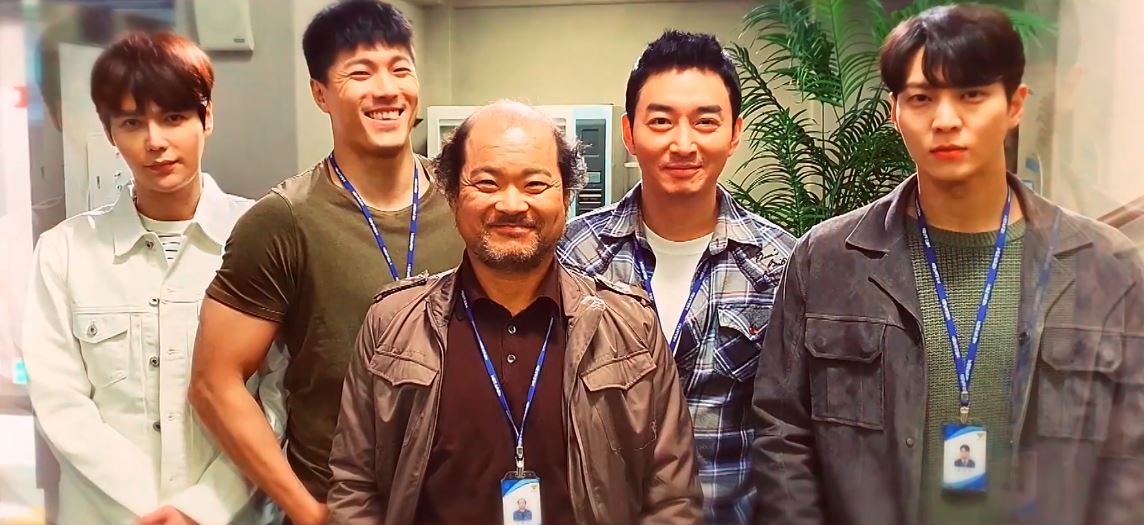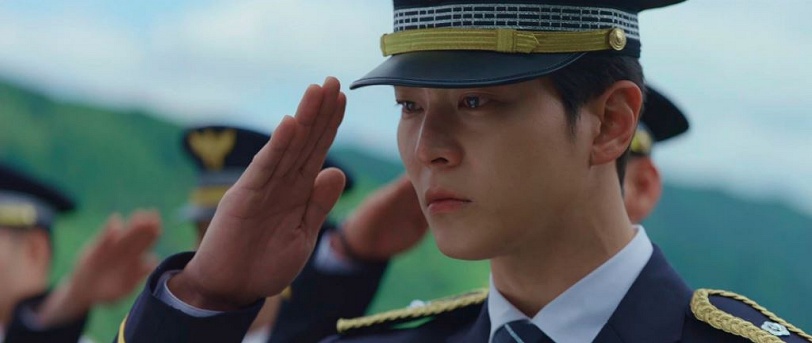 After her death, Jin Gyeom grows up determined to become a cop and find out who exactly murdered his mother. Tae Yi assists him and helps him unravel the other-world mysteries of Sun Young's death while both live in 2020. He also has help from a good friend on the force, Kim Dong Ho (Lee Jae Yoon,
Mother
), and from the lead detective at his precinct who had adopted him after his Mom's death, named Go Hyeon Seok (Kim Sang Ho,
City Hunter
). Hyeon Seok has some important secrets of his own related to Alice that are revealed eventually in the story.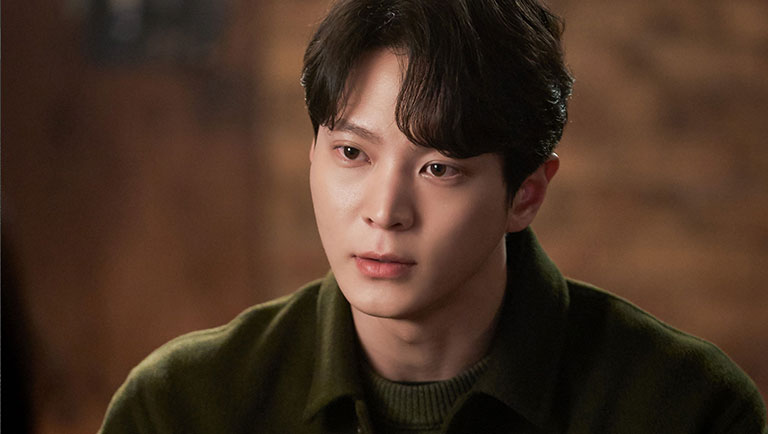 As Jin Gyeom matures, and goes on his unique crime solving journey, he finds himself able to feel deep emotions more frequently. He can even weep, and occasionally even smile. He's healing, but it is all to be too short-lived, as the conflicts between him and the powerful Alice agents, who keep reappearing in his life, grow dramatically. The man who is his biological father also returns to the present day from Alice, and seeks to help him and Tae Yi in any way he can. Will they accept his help, or continue to mistrust his motives? As Jin Gyeom becomes more natural in his emotions Tae Yi becomes stronger too, in her own important, edifying ways, able to confront evil head-on when she sees it. She seems to develop the same motherly protective feelings toward Jin Gyeom as his own mother had possessed. Yet sometimes we see a bit more than motherliness developing in her, which added more curiosity to the story.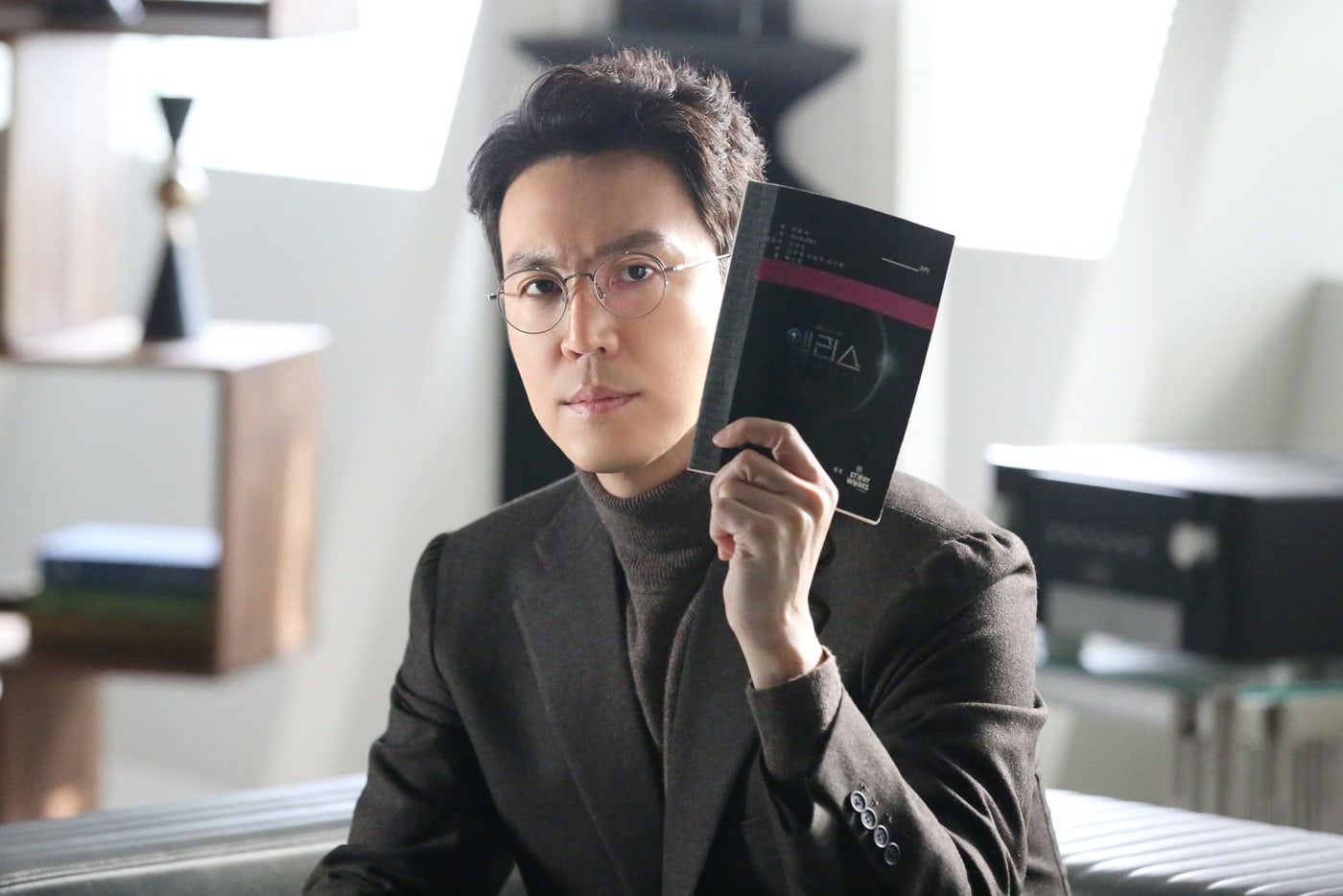 Both Jin Gyeom and Tae Yi have to be savvy in dealing with the clever Alice characters, particularly in uncovering who "The Teacher" could be (the main guy in charge of that other world). We spend some later parts of the drama trying to figure out which different character he (or she) could be: Director Ki Cheol Am (Kim Kyung Nam), female agent Oh Shi Yeong (Hwang Seung Eon), or secondary agents Choi Seung Pyo (Yang Ji Il) or Jung Hye Soo (Nam Kyung). Or could it be a mysterious, apparent outsider, an advanced scientist from the well regarded Kuiper Institute, named Seok Oh Won (versatile actor Choi Won Young, from
Twenty Again
and
Love In Memory
), who is also fascinated by time travel? He arrives later in the drama and spices things up even more (I always get a kick out of this actor, he can play such wicked characters so perfectly).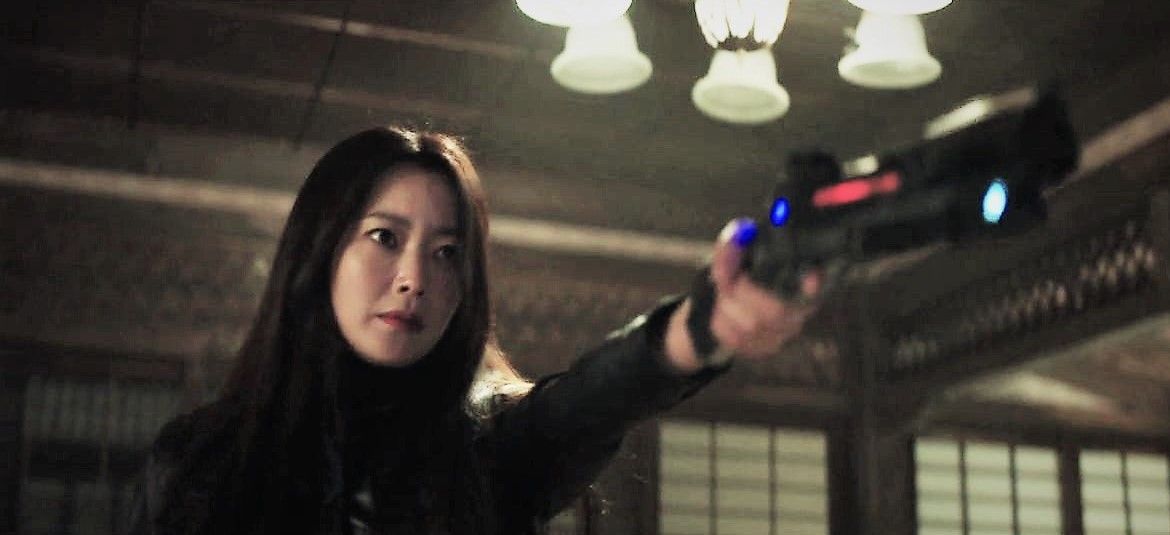 Once again, I won't give away too many spoilers, and no end spoilers: if you are brave enough to venture into this strange tale yourself then you'll need to go on your
own
personal journey into the bizarre world of Alice and the people confronting their evil ways, and not just rely on someone's review. It's a time travel adventure you will either love, or grow frustrated by -- but one thing is absolutely certain: it is NEVER ONCE predictable! Despite some writing flaws, the perfect acting is what makes this sci fi drama so fascinating. They really lined up a superb cast of pros for
Alice
. The cinematography and special effects and set designs are all excellent for a science fiction story as well.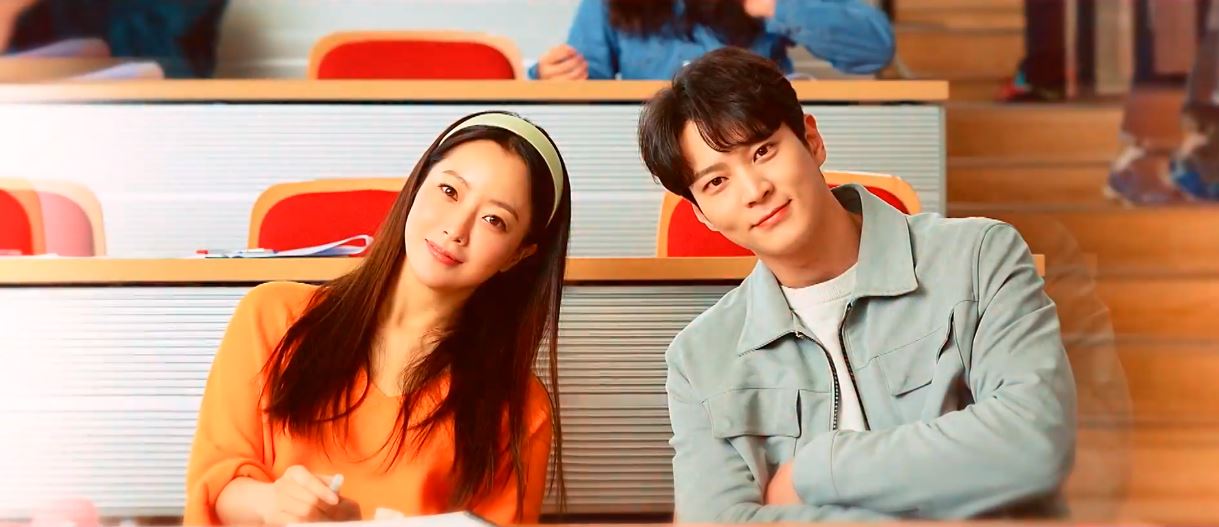 Honestly, there is some amount of bravery involved for a studio to produce a K-drama so "out there" in its story that an audience keeps coming back for more, even though they consider it confusing at times, and even when there is no overt romance between the principal characters. After watching over five hundred K-dramas, these days I will be more likely to watch and stay with a drama like this one that isn't cookie-cutter, rather than yet another typical ho-hum traditional love triangle drama we've all seen more than enough of over the years. Watch
Alice
and make up your own mind about it! Enjoy.