The Story
:
Beautiful, gifted Ban Ji Eum (Shin Hye Sun) is a mysterious young modern woman who has earned a mechanical engineering degree and who works for a business conglomerate called MI Group. She loves to test race cars she has helped design for this company, but overall she seems like a lonely person much of the time, quite friendless, and mostly keeping to herself, never dating. She seems to live for work. At first ...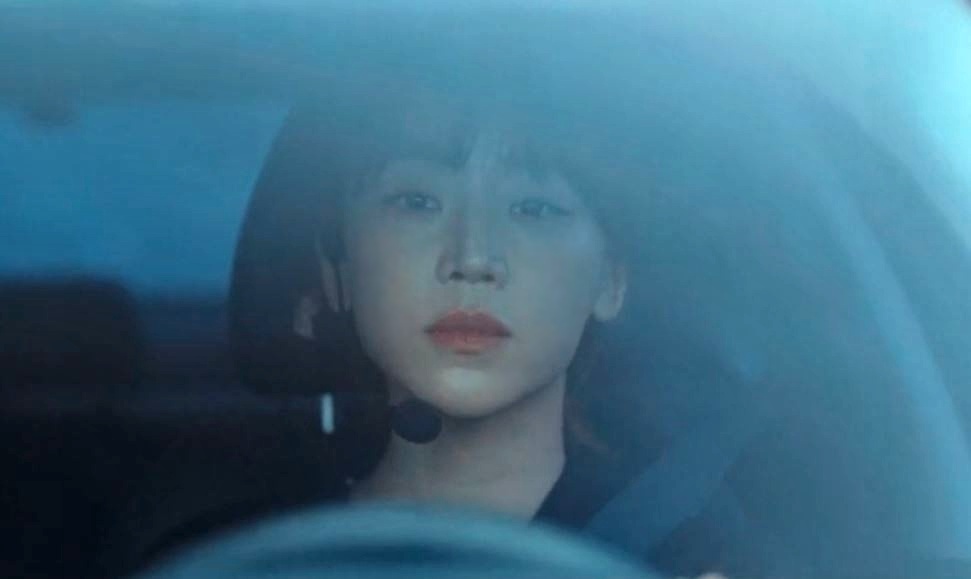 However, Ji Eum has a big secret that she keeps to herself: she knows she has been reincarnated many times over the past one thousand years! Each time she is reincarnated she begins to remember her past lives starting around the age of eight. These memories haunt her and she wishes she could forget them. Only one of her past lives remains cloudy in her memories: her first life one thousand years earlier, and only in her latest life, her 19th life, does she slowly begin to recall details of a tragedy that happened to her in her first life.
All through the story we are given glimpses of her past lives and all these experiences give Ji Eum a wisdom far in advance of her years. As a child in her present 19th life Ji Eum (Park So Yi) came from a disastrous family who used her talents as a dancer to make money which they confiscated from her. Desperate to escape, she runs away from the abuse and neglect and ends up at a local small restaurant run by an affable lady named Kim Ae Gyeong (Cha Chung Hwa,
Crash Landing On You
). The lady is actually watching Ji Eum dancing on television as the girl runs into her restaurant all disheveled and asks her for help. She tells Ae Gyeong that she is the reincarnation of her deceased uncle (Lee Jae Kyoon) who had raised her! The woman is shocked but Ji Eum seems to know details about her early life that she never shared with anyone. She decides to trust the little girl and ends up taking her in and raising her as her own adopted child. The child seems happy at last but keeps telling her adoptive mother that she feels the need to find someone from her past whom she knew she had been close to but whom she had lost.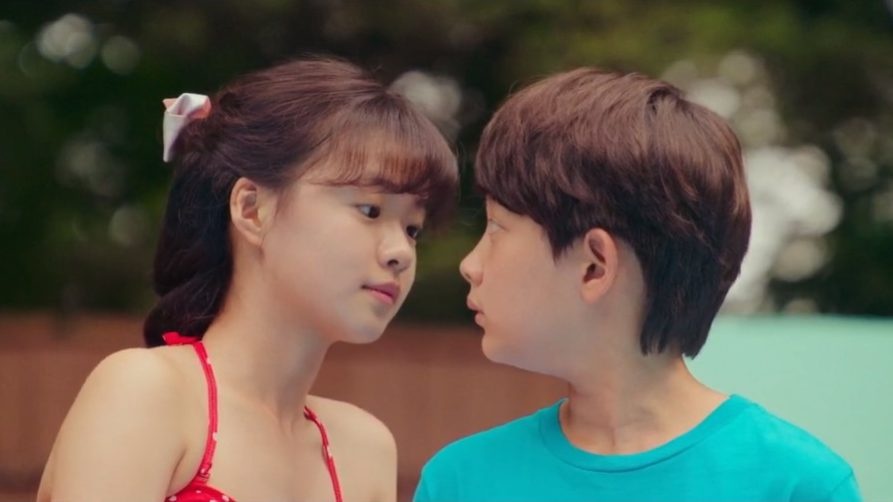 In flashbacks to her 18th life we learn that Ji Eum had been named Yoon Ju Won (Kim Si Ah) and had fixated on a young boy named Mun Seo Ha (Jeong Hyun Jun), feeling that she had known him in a past life. Seo Ha came from a rich family who run the MI Group conglomerate. His mother (actress Lee Bo Young, cameo role) is dying and his new friendship with Ju Won helps him to feel happier despite the upcoming loss of his mother. His father Mun Jeong Hun (Choi Jin Ho) had been cheating on his mother with a hussy named Jang Yeon Ok (Bae Hae Sun) and after Seo Ha's mother dies the hussy is given control of a large part of Mi Group. She seems jealous of little Seo Ha, knowing someday it would be the son who would control the company. Suddenly one day a truck hits the car both Ju Won and Seo Ha are driving in, and Ju Won is killed. Seo Ha is heartbroken to lose his close friend. He grows up aloof from people, suffers panic attacks, and is disabled with a chronic hearing loss from the accident, wearing hearing aids to help himself cope with life. Could this accident have been foul play instead, possibly caused by a member of Seo Ha's own family?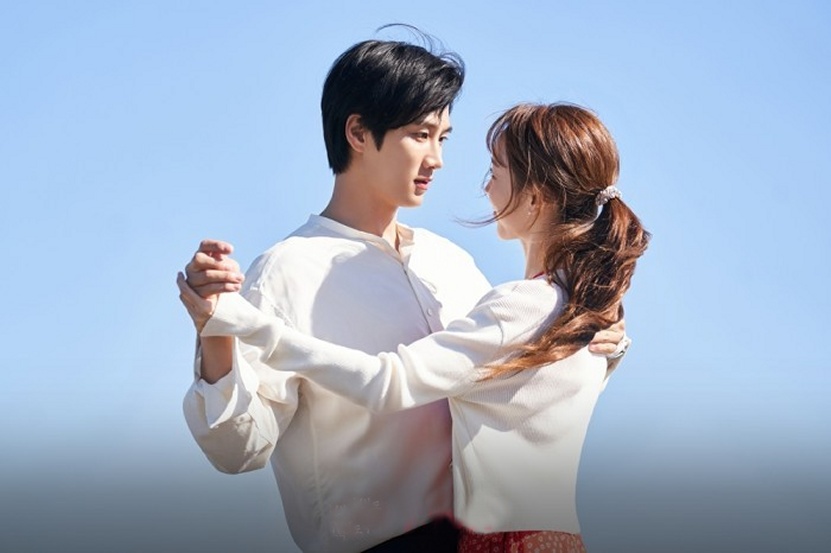 In her adult 19th life Ji Eum fixates on the grown up Seo Ha, and submits a resume to work at the hotel Seo Ha runs as part of his family's MI Group corporation. Seo Ha interviews her but feels she is over-qualified for the job. Ji Eum begins to flirt with him and he isn't immune to her smiles and her advances. She follows him around the city and even rescues him in the middle of one of his panic attacks. He eventually hires her at the hotel and they secretly begin dating.
Finally Ji Eum seems happy: she is now close to the boy she had loved and lost in her 18th life (and possibly other past lives as well!). Ji Eum even strikes up a friendship with a young lady named Yoon Cho Won (Ha Yoon Kyung, adult; Ki So Yu, child) whom she recognizes as her younger sister in her past lives. Cho Won is hired to improve landscaping at the hotel since she is an expert horticulturist. It's soon obvious that Cho Won has a crush on Seo Ha's right hand man, named Ha Do Yun (Ahn Dong Goo), but he seems to live for work and not romance. Will Cho Won be able to soften his personality over time and change his mind about her? Will she ever learn that this employee Ji Eum is the reincarnation of the sister she lost in childhood?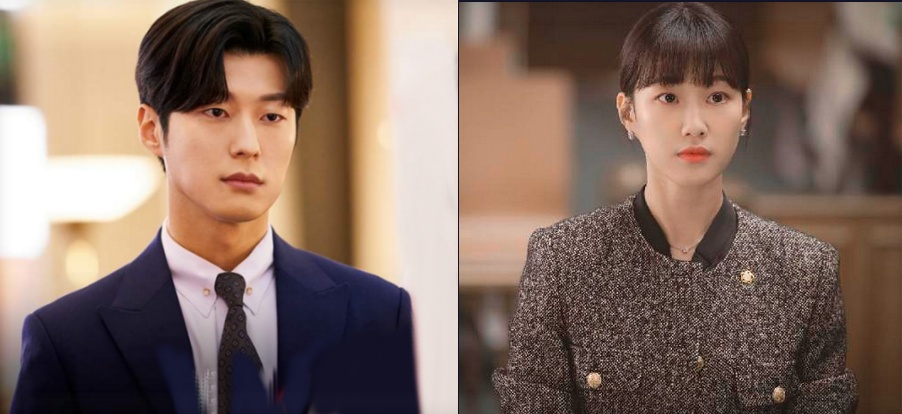 The key to Ji Eum finally obtaining ultimate peace about her past lives, so that she can be fully happy in her present day 19th life, seems to reside in clearing out the cobwebs in her memory about her 1st life in old Joseon kingdom days. She is told by a man she calls "Professor", Kang Min Gi (Lee Chae Min,
Crash Course In Romance
) that she must remember everything on her own, that he had been there with her in her 1st life and had been part of the tragedy she suffered back then
but he refuses to tell her any specific details of other people involved with that tragedy.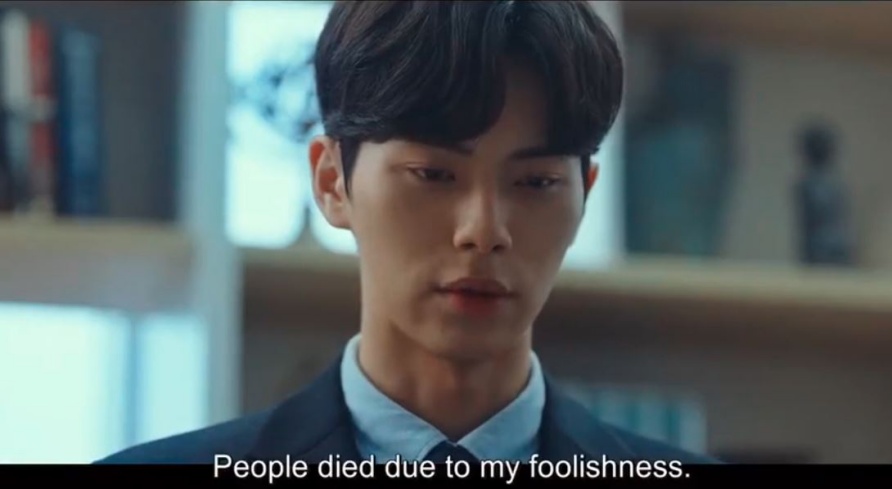 He also warns her that if she does remember everything about those days that she will not remember any of the people she is close to now in her 19th life: they had all been there in those tragic days: Seo Ha, Cho Won, Do Yun. If her memory is fully restored about her past she will not remember anyone in her current life. It will be as if she is a brand new person. Will Ji Eum be able to risk that stark eventuality, just for her own peace of mind? What about the feelings of the people who care about her?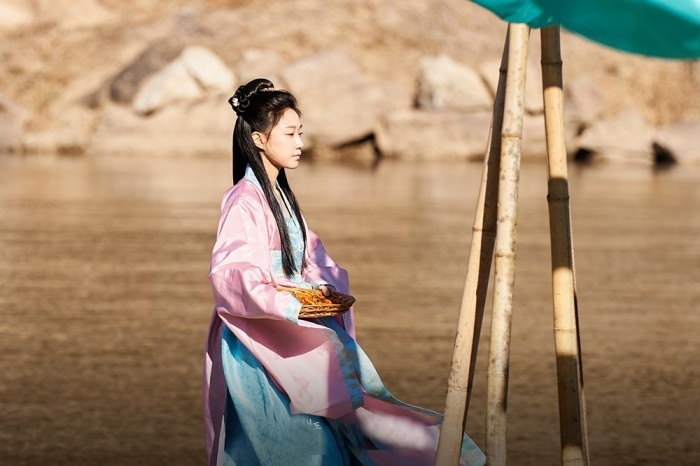 Charming and sweet and often poignant,
See You In My 19th Life
is just my cup of tea. I was rather sad that the drama ended at only twelve episodes, instead of the usual sixteen. I could have enjoyed a deeper examination of some of Ji Eum's past lives through her reincarnations, and would have loved to have seen a double wedding at the end of the drama. All the actors were fine, especially the lead actress Shin Hye Sun; she deserves a Baeksang Award for her amazing, delightful performance. She's so versatile. She went from playing a ballet dancer in
Angel's Last Mission: Love
, to an automobile engineer here! She also sang beautifully in
Hymn Of Death
. Is there anything she
can't
do?
;)


Be sure to put this wonderful romantic drama on your K-drama queue if you haven't seen it; don't miss it!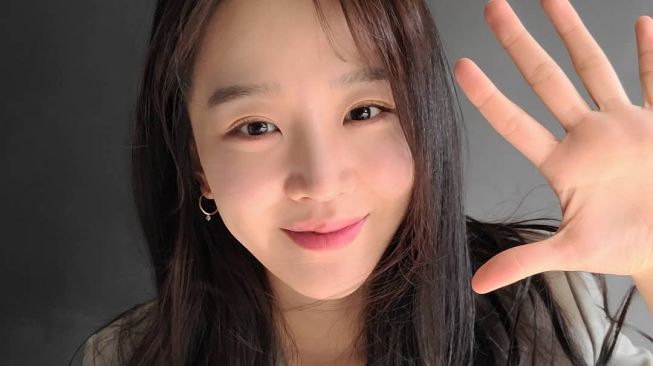 ~~~~~~~~~

HOME TO KOREAN DRAMA REVIEWS