In summer 2019 I suddenly realized how much I had missed watching a great Korean drama from wonderful actor and singer Rain (
A Love To Kill
,
Full House
, the film
I'm A Cyborg But That's Okay
), and I went looking for a drama of his that perhaps I had missed, after side-stepping over the two awful dramas he made post-military,
My Lovable Girl
and
Come Back Mister
, both so dreadfully written that I couldn't get past episode one on either of them.
What a stroke of luck that I happened upon 2018's
Sketch
-- it had received little fanfare at the time in K-drama circles -- and after I started watching the gripping first episode I wondered why in the world didn't it capture a bigger audience share? Perhaps because cable channel JTBC in Korea is a smaller station than the biggies in the field, much smaller than even tvN, and commands a much smaller audience to begin with, it had missed a lot of people's attention, including mine. I'm so happy I rectified this mistake because I ended up loving every minute of this suspenseful mystery drama, which included a lot of spiritual / moral applications embedded in the script as well, which are always interesting, and often poignant, to me. In many ways this entire drama is an allegory about Good vs. Evil, and how Evil can masquerade as Good, to people who don't understand the difference.
I was also thrilled to see the drama starred another one of my favorite actors, Lee Dong Gun (
Super Daddy 10
,
Lovers In Paris
,
Stained Glass
), who had worked with Rain in 2003's highly rated K-drama
Sang-Doo, Let's Go To School.
I read that both actors enjoyed their re-teaming on this drama very much, and the chemistry was still strong between them, although in this show they are bigger adversaries than they ever were in the earlier drama. Both are great actors! This role gave Lee Dong Gun a rare chance to play a character caught up in the evil within himself, in how he reacts after his character's pregnant wife is murdered. Usually he plays more upright characters, but this character quite seriously becomes frighteningly deranged.
The Story
:
Sketch
is a story about people who are struggling to change their destinies
:
one is an elite, highly experienced detective, with great analytical skills, named Kang Dong Soo (Rain), whose detective fiance named Min Ji Soo (exceptionally well played in the first two episodes by actress Yoo Da In) is murdered under mysterious circumstances
;
the second is a clairvoyant female detective named Yoo Shi Hyun (Lee Sun Bin - who bore an almost uncanny resemblance to actress Song Hye Kyo, whom Rain had worked opposite in
Full House
), a woman who can see crimes occurring three days into the future and sketches what she sees
;
and a military Special Forces team man named Kim Do Jin (Lee Dong Gun), whose pregnant wife is also murdered, causing him to seek revenge in bizarre ways, although he tells himself what he is doing to catch killer(s) -- violence on his own terms -- is justified.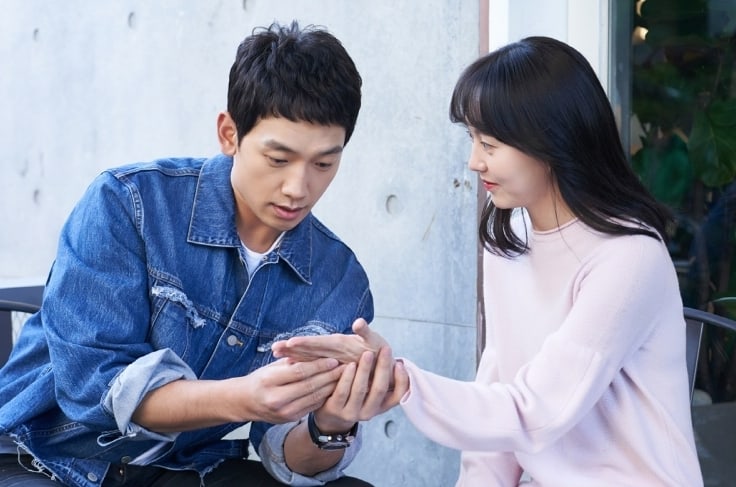 Because of her proven special clairvoyant abilities, Detective Yoo Shi Hyun is involved in a secret special force team of police, headed up by Moon Chae Hyun (veteran character actor Kang Shin Il) and computer specialist Oh Young Shim (Im Hwa Young), who can hack into any computer system in the nation and find out details quickly about crime suspects and crime scenes.
Watching over the whole scenario is a creepy, shady figure, an older man named Jang Tae Joon (Jung Jin Young,
Angel Eyes
,
Love Rain
) who seems to materialize at random to talk the hurting Kim Do Jin into committing violence ... to prevent future murders from occurring by reprehensible characters. He is like a devil figure, whispering taunts into Do Jin's ear, and definitely does
not
have Kim Do Jin's overall spiritual and moral welfare at heart. Rather he is using him to accomplish his own secret agenda. The reasons why he shows up are slowly revealed as the drama progresses.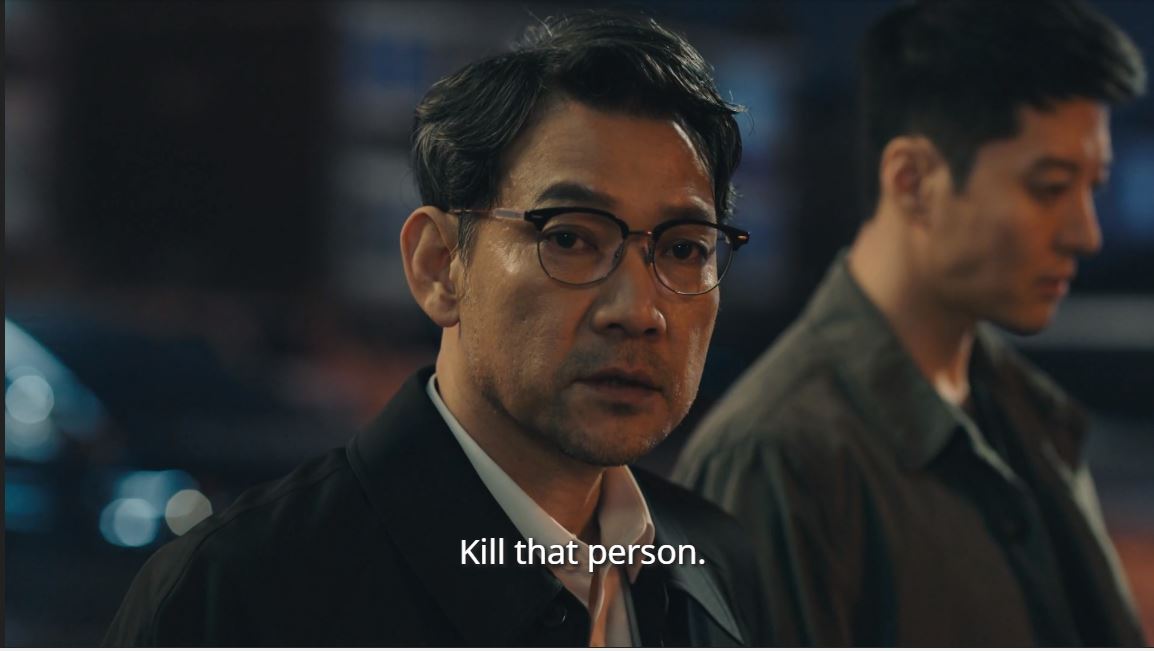 Murder case after murder case results due to Kim Do Jin's thirst for revenge, and to supposedly stop other murders of innocents from happening ahead of time. However, is it good to murder some people to prevent the future murders of other people? If so, why do it on the sly? Why not turn over your evidence to police and let them handle the cases professionally?
Will detective Kang Dong Soo be able to uncover all his schemes, discover who murdered his wife, and will female detective Yoo Shi Hyun's clairvoyant sketches help him in this endeavor? Will the two detectives turn to each other for comfort romantically, or will their relationship remain professional all the way through the drama? I have to admit I liked the way they intelligently dealt with that issue in this drama, always with a respectful nod to the original victim. Will Do Jin ever get his comeuppance for taking matters into his own hands through murders which he considers "good murders"?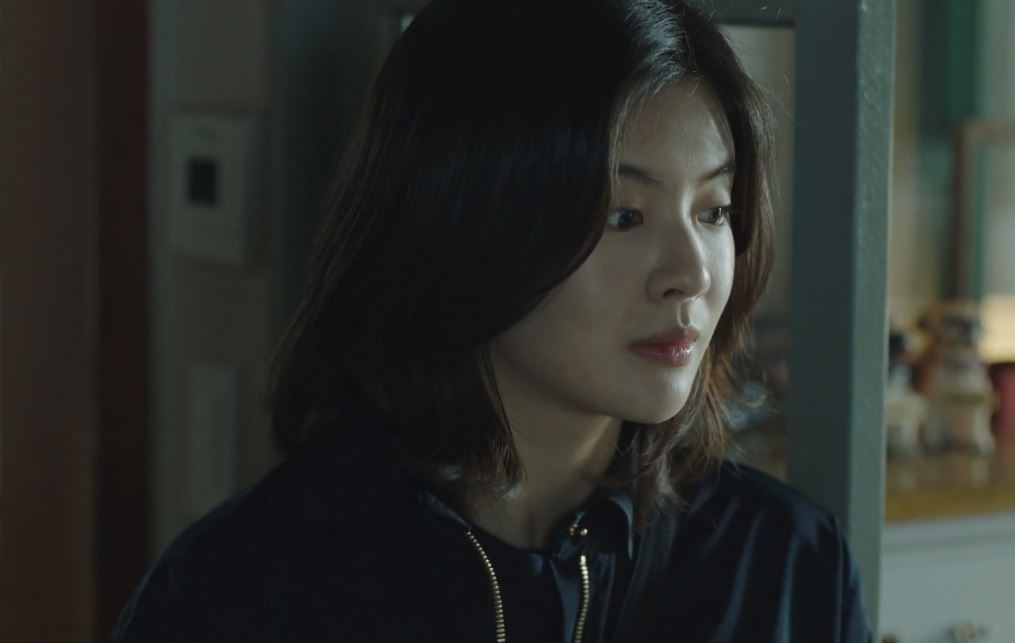 Lee Sun Bin plays clairvoyant Yoo Shi Hyun
They could cast her as Song Hye Kyo's twin
sister in another drama, they look so much alike!

If you love a solid mystery or crime drama, with plentiful action sequences, and with many unexpected twists and turns, then definitely seek Sketch out! It's quite hypnotic and addictive, and the cast is brilliant, from the major players down to the secondary and minor characters. About the only detriment to this drama for me was the lack of any humming-worthy original OST tunes. Usually they add a lot of character to a show but here none of the original songs appealed to me, so I subtracted a half star from the grade for that reason. I did like the Traumerai tune which popped up occasionally, however. It added to the melancholy.

Don't miss this police drama if you can help it. It's very cool. Enjoy.