A sweet and believable romantic comedy of only ten episodes, starring two of my favorite actors, Kim So Eun (
Liar Game
,
Our Gab Soon
,
Boys Over Flowers
) and Ji Hyun Woo (
Queen In Hyun's Man
,
Angry Mom
,
Awl
),
Lonely Enough To Love
(2020) is the perfect romantic Korean drama to unwind to after a long day of work. It's not complicated at all, and all the characters seem real, not fake
;
they were charming, yet flawed at times. In other words they were just like the majority of normal people you'd meet in your daily life (although no doubt prettier in appearance than most!), or even somewhat like you, yourself. They have quiet personal ambitions that you can understand sympathetically, and they are smart enough to engage in intelligent conversations that won't bore you
:
you will probably find yourself smiling a lot watching this drama. How healing! No melodramatic shtick thrown at you to make you feel antsy and unhappy. No real cloying, nasty characters whom you yearn to slap. You might actually end up missing these characters when the drama ends and they disappear out of your life, so be prepared emotionally. That is a true indication that a Korean drama was a success in touching your heart.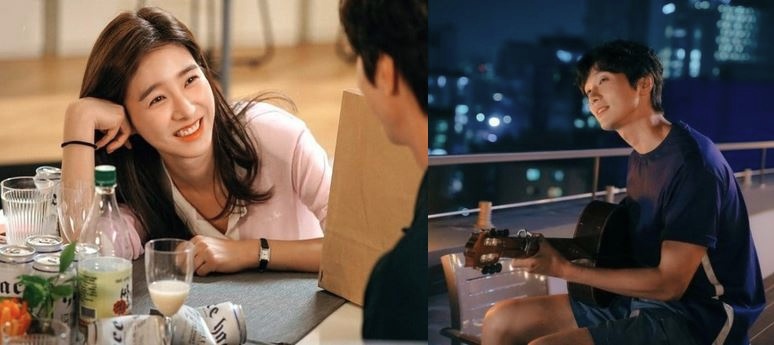 Perhaps this drama would have felt more unnecessarily drawn out if it had been extended to the typical sixteen episode length for K-drama rom coms; honestly, ten episodes was a perfect duration for the story, a rather simple but endearing one, even compassionate at times. Sometimes K-drama writers, in extending their stories to sixteen episodes, fluff them up by adding too many secondary characters you don't have much interest in. There were indeed some nice ones in this story, but they didn't hog the action, or deflect from the main characters' romantic stories. Think of this drama as a short novella, instead of a full-length novel. You can breeze through it pretty quickly.
The Story
: A kindly psychiatrist in his mid-thirties, Cha Kang Woo (Ji Hyun Woo) is very good looking, and attractive to many women, but he consciously makes a decision to stay single, partly because of a complicated childhood which gives him a fear of real intimacy in adulthood. He had blamed his father for his mother's death because he had cheated on her. They have been on the outs for years. To make up for feeling lonely as a single person he chooses to live in a co-living apartment building called Happy Together, in which single adults have their own bedrooms but share an open kitchen and living rooms in common. This way he gets some social time with others besides his own patients whom he counsels.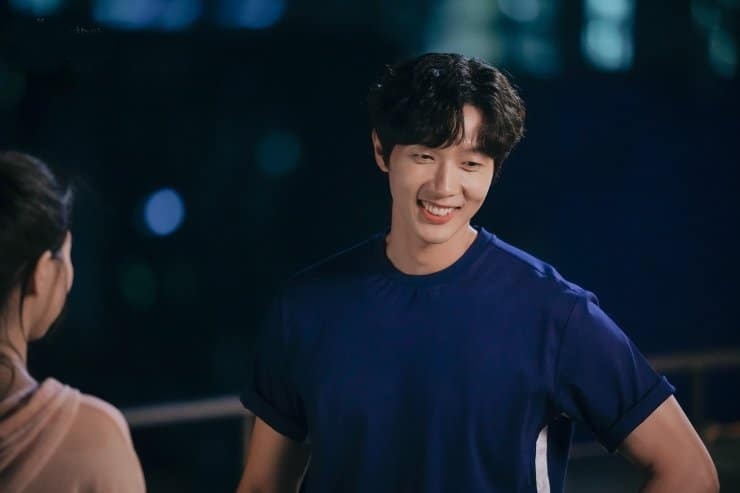 Social friends living in the co-living building are Kang Woo's good buddy Kang Hyun Jin (Park Gun Il,
One Fine Week
,
Sang-doo, Let's Go To School
), Kim Dong Seok (Kim San Ho,
Revenge Note
), Jung Hoon (Gong Chan), Choi Kyeong Won (Han Ji Wan), and Jeon Bo Ra (Ha Young).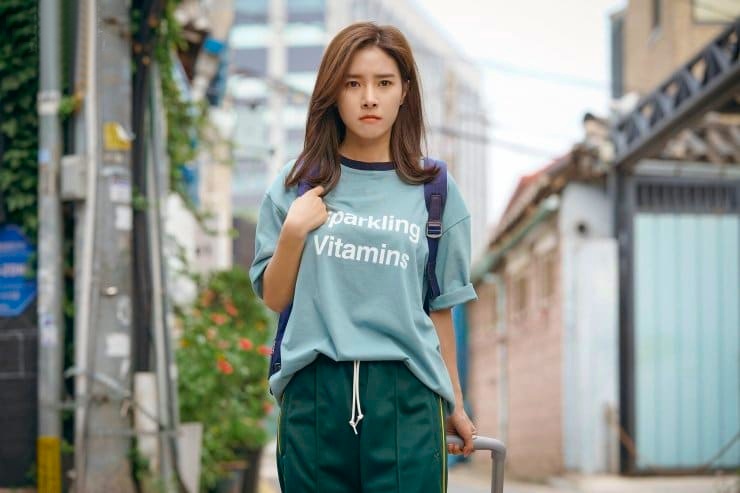 When a sudden temporary, but rather long-term vacancy happens in the house, a freelance copy editor named Lee Na Eun (Kim So Eun) is invited to move in by one of the housemates she's friendly with, since she's having trouble making ends meet, and sharing a living situation with others can help her save some big money compared to paying for the hovel she lived in. She dreams of someday becoming a published novelist, but for the longest time all she gets are rejection notices from publishers. This knocks down her self-esteem, especially since she has to copy edit and proof-read other novelists' more successful work for a living. Like psychiatrist Kang Woo, she hasn't dated anyone in ages. She struggles with issues of self-worth, and she too had had a rather complicated childhood, with a mother who remarried after her father's death, and who often speaks unkindly to her. On the positive side, she has two best girlfriends who help her emotionally and socially at times: Hana Reum (Son Ji Hyun) and Jo Ji Ah (Cha Soo Yeon).
At first Na Eun has trouble relating to Kang Woo, because she had first spied him on the street with a female patient she thought he was abusing, although they were only play-acting out a situation as therapy. She had misunderstood what was going on and slugged him for seeming to abuse another female! Little by little, though, as they get to know each other living in the same dwelling, they begin feeling closer, at least as friends first. They begin to confide in one another. He likes that she is basically good at heart and hates injustice when she sees it, and she likes how patient and kind he is. He's a good listener, being a therapist. While remaining single doesn't bother Na Eun
too
much, she has to admit that being lonely is not all that it's cracked up to be, either.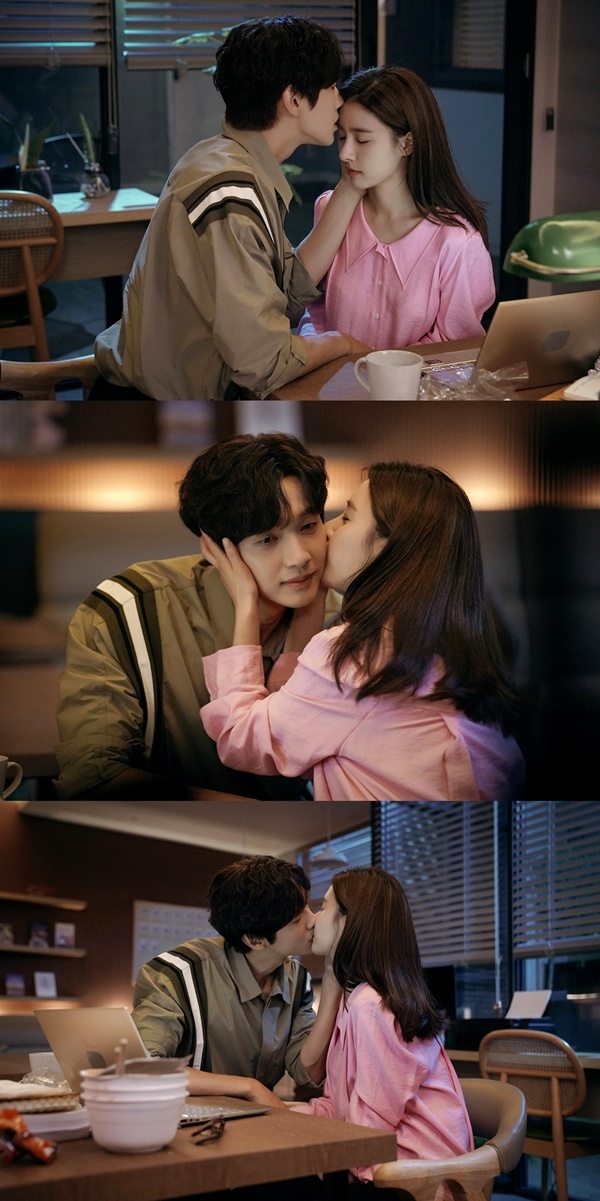 Then Kang Woo and Na Eun finally make a tentative first move toward love, when a seemingly positive professional situation arises in Na Eun's life, where a small publisher expresses an interest in her latest novel. Kang Woo is thrilled for her, and Na Eun finally begins to feel better about herself.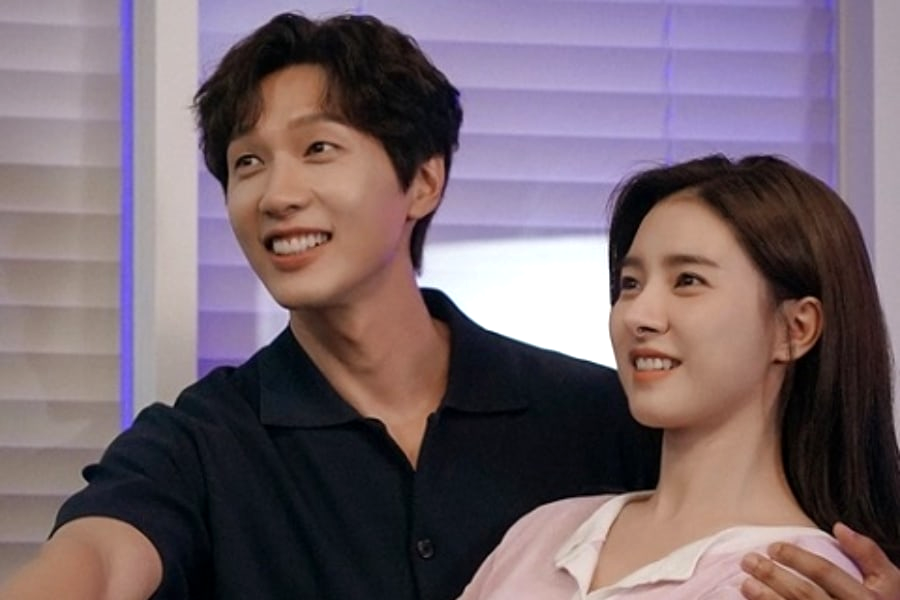 However, there are complications on the horizon: for Kang Woo a patient who falls in love with him, and for Na Eun finding out that she has been the victim of fraudsters where her newest novel is concerned. Plus, yet another inevitable love triangle appears on the horizon. The strain starts to make a tenderly new love relationship between them more fragile again. Then a death seems imminent in Kang Woo's family. Can he forgive this person? Can a physician truly heal himself?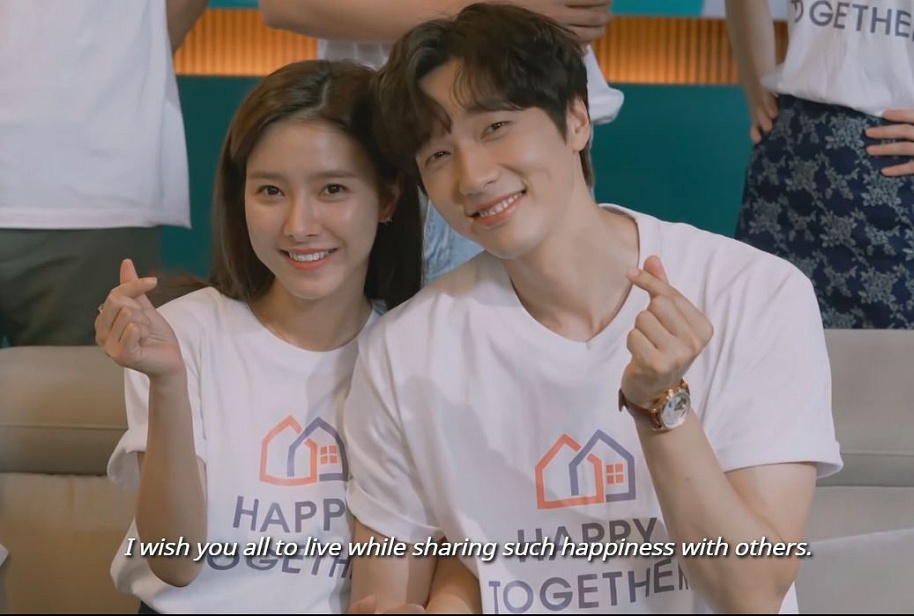 Lonely Enough To Love
is an intimate look at two people struggling with issues of loneliness, and fear of romantic relationships. It feels like a very modern story, but doesn't insult your intellect with too many annoying cliffhangers. There are some stereotypes in the drama: for instance, Na Eun is rather clumsy at times and several scenes in the story show her tripping and falling into men's arms. That gets to be a bit much for long term K-drama fans like myself, who have seen these kinds of scenes more times than they can count, but if you're a newbie to K-dramas you'll probably be able to overlook it.
;)
Have a good time breezing through this short story. It's very pleasurable, at times humorous, a few times sad, but nothing really too forlorn. If you love uplifting romantic stories then definitely check it out. Enjoy!