Absolutely by far the loooooooongest Korean drama I have ever watched, at 61 whopping episodes (longest I ever watched before this was 35 episodes and that was pushing it for me),
Our Gab Soon
(2016-17) would have received an A grade from me instead of B+ if they had cut this series down to a more reasonable level; even 30 episodes would have been enough to tell the full story with more cohesive writing because there was a lot of drawn out repetition in it. Within the first 10 episodes I could already size up all the characters' strengths and weaknesses, and where they were no doubt heading in their individual lives. Most of my predictions were absolutely spot on, but I prefer to be surprised.
I decided to take the plunge anyway for two reasons: 1) I was in the hospital for five days for health issues and out of my mind with boredom, and 2) I had loved several of the actors in other dramas, especially Lee Wan (brother of Kim Tae Hee) from
Tree Of Heaven
,
Stairway To Heaven
, and
Swallow The Sun
, and I hadn't seen him in anything since he got out of the military, so I was anxious to watch him again in something (anything!); plus there was the delight of seeing pretty actress Kim So Eun again, from
Liar Game
and
Boys Over Flowers
, and actress Kim Gyu Ri who had tickled my funny bone (though sometimes I wanted to strangle her too!) in
The King's Face;
none of their performances disappointed me here in
Our Gab Soon
, either. This was a big extended family saga and that can really keep an audience's attention IF they see the characters growing and improving over the course of the drama, and for the most part you do see that here, although the growth spurts could sometimes be painful ... the characters would take 3 steps forward and then 2 steps backward before advancing again.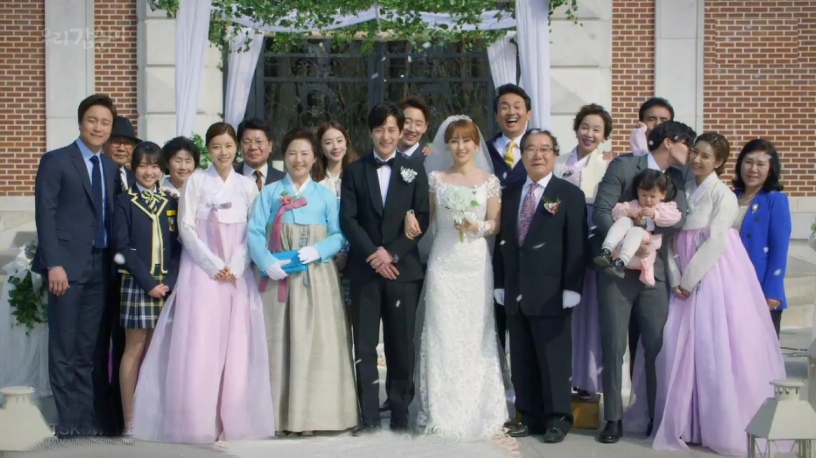 The Story
:
Heo Gap Dol (Song Jae Rim,
Goodbye Mr. Black
) is an unemployed college graduate who has been trying to pass the civil service exam for years, supposedly studying a lot but really shirking off quite a bit. His longtime girlfriend Shin Gap Soon (Kim So Eun) lives with her parents but patiently supports him by working at several part-time menial jobs in the hope of him finally passing the exam and proposing to her. She had originally wanted to be a teacher but with real-time practice at it in college she had decided education wasn't going to be her cup of tea after all. Okay, this seems like something that's really going to work out, don't you think? ;)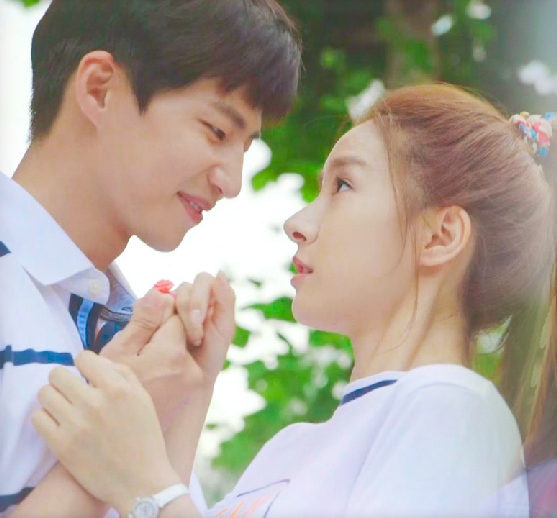 Gap Soon's mother In Nae Sim (Ko Doo Shim from
Dear My Friends
) often loses patience with her and tells her she should break up with Gap Dol since he's a loser in her eyes. Later on she regrets her position on that one when, after half the series is over, Gap Dol
finally
passes the exam and is hired in a civil service position with a decent starting salary.
Only Gap Soon in the interim has become less interested in him (at least on the surface) because she has started her own business and even though it's menial work she is ambitious to succeed at it and then be able to hire her own workers to do the menial work while she is in a managerial position eventually. She also, for awhile, has another suitor who is a rich chaebol's son, and she toys with the idea of making things permanent with him instead of Gap Dol. Gap Dol also has a woman at work who likes him, too, though his heart has always been with Gap Soon and he wants to get back with her desperately now that he's a financial success.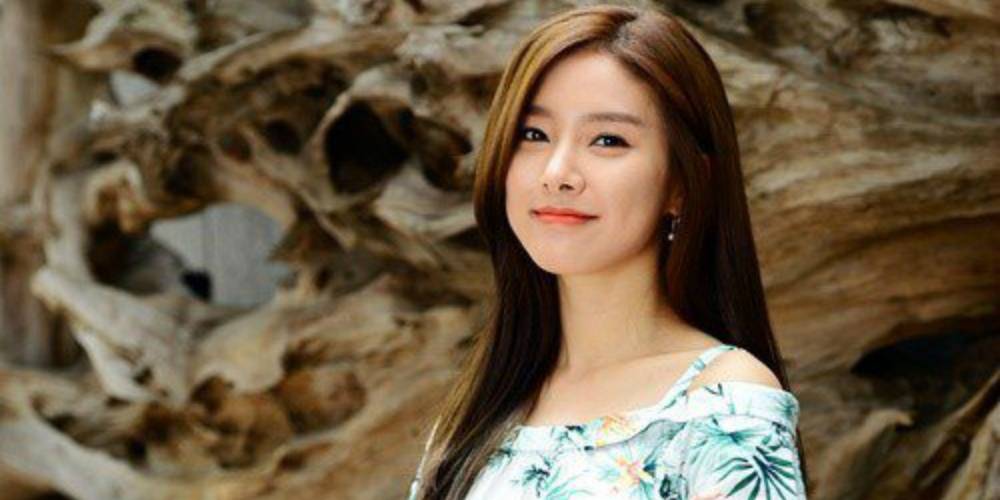 Kim So Eun as the titular character Gap Soon
Gap Soon's retired father Shin Joong Nyeun (Jang Yong) doesn't seem to push his daughter in any specific direction, and I wasn't quite sure of why in the beginning: I could tell he loved his daughter but I think he was basically unhappy himself with his own marriage to her mother and distracted by that unhappiness to care too much for his children's lives. As time went on I became more and more annoyed and exasperated with him.
Gap Soon's brother Shin Se Gye (Lee Wan), a medical doctor, suffers from the same avoidance syndrome from their father, and hence has ended up being the moral and financial strength of his extended family because they didn't find it in their father. Dad never seems to give his son advice that might help him one way or the other, even when he ends up with an arranged marriage to a woman named Yeo Gong Joo (Jang Da Yoon) whom he isn't sure he loves, just because that marriage would help solidify his career at the hospital he works at. A truly involved, caring father would say something like, "Why don't you date her longer to see if she's a good match for you, son?" but nothing like that wise advice comes from his lips.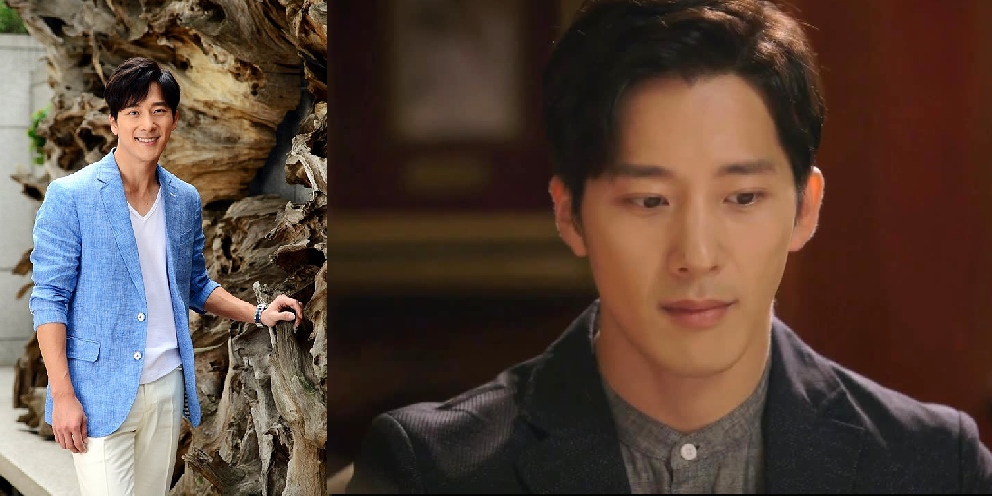 Lee Wan as Se Gye, his family's fortress
So many times I wanted to shake that Dad! A solid, decent father can still help his children once they are adults! He had foolishly squandered a lot of his retirement money and feels badly about himself ... hey, Dad! How about finally growing up when you're in your 60's, for heaven's sake! He spends his days toying around with garbage neighbors throw out, collecting what he wants out of the stuff and bringing it into their home, then blames his wife when she loses patience with it (and him) and throws the junk out! He decides to run away from home. (What is he, 5?). To be sure his wife was sometimes annoying but wouldn't you be if you had to live with such a loser? He says, "There's no joy in life", and completely forgets that his children are good people who could give him joy when all else fails. Selfish!
Lee Wan's Tears - Superb Acting!