The Story:
In the Joseon era, year 1592, vibrant and energetic Heo Im (Nam Gil Kim) is a gifted traditionalist doctor who works at the medical school - clinic Haeminseo during daytime hours, and earns a hidden fortune at night by making secret visits to high-ranking officials' houses to treat their various illnesses. He's famous for his excellent acupuncture skills, and the common townspeople love him. It's not unusual to see lines of poor people standing outside his clinic all day long, begging for his assistance. He takes them on when he can in order of the seriousness of their illnesses (like a modern day emergency room). His talent borders on the spiritual, for when he touches a sick patient he is able to decipher what their underlying illnesses are, even if the patients think something else is the matter with them. He has a young assistant who rushes to his beck and call night or day, named Dongmakgae (Moon Ga Young), whom he often takes for granted.
Then trouble appears when Dr. Heo butts heads with a corrupt minister of war (Ahn Suk Hwan) who wants him to treat him and his mother of their ailments. The minister wants to be treated even before the commoners who had been patiently waiting all day to be seen, and Heo is pressured to leave even a critically ill little girl whose father is begging him to treat her before she dies. A guard of this minister of war grabs Dr. Heo and hauls him away, threatening him if he doesn't obey immediately. Once in the minister's presence he tries to get that obligation over with as quickly as possible but is forced to run for his life. He is chased by guards and falls off a bridge into a lake below, and when he wakes up he is in modern day Seoul, shocked at everything he sees around him, tall skyscrapers, electric lights, cars, etc. He even finds the place where the Haeminseo used to be: all that's left of it is a plaque commemorating the work that was done there to save people's lives hundreds of years earlier.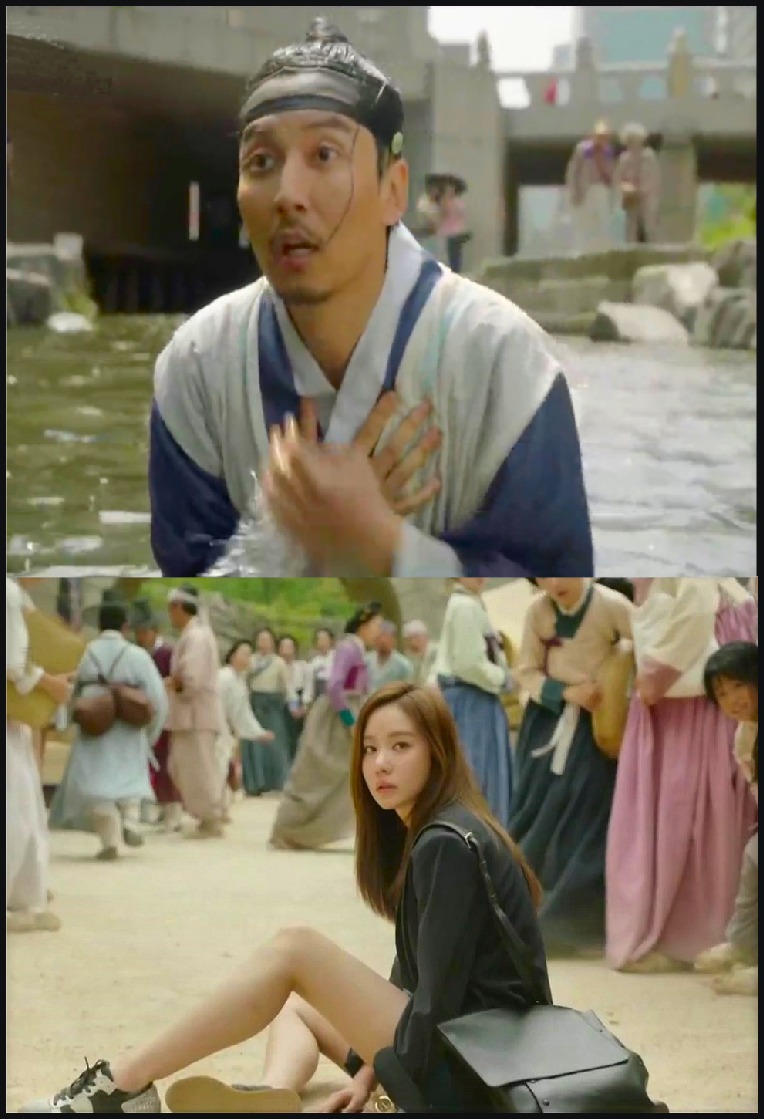 Dr. Heo Time Travels and
Dr. Yeon Kyung Time Travels
Will they ever stop time traveling
and settle down in one place???
After witnessing an accident and trying to help, Dr. Heo eventually runs into a female doctor named Choi Yeon Kyung (Kim A Joong) who works as a modern doctor at Shinhae Hospital. They quickly become intrigued with one another, and with nowhere else to turn, with no modern money to support himself, and no identification, Dr. Heo follows her to her hospital, where he proceeds to save one of her young patient's lives who has a heart attack -- saving her with acupuncture, not surgery! (This was interesting to me because I have a heart condition; I was left wondering if it really was possible to save someone having a heart attack with acupuncture).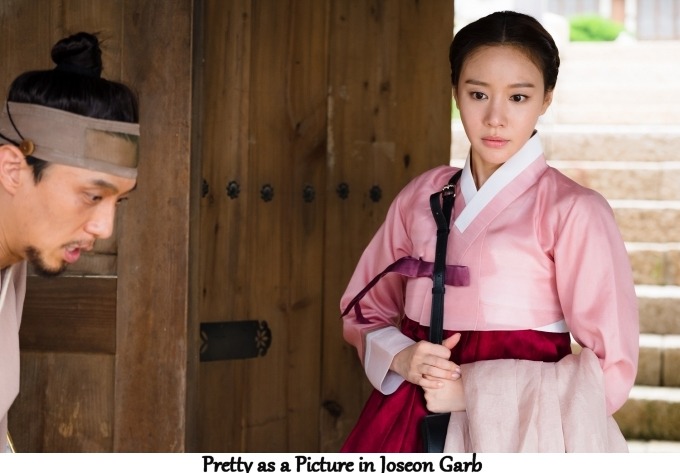 At first she is furious, but after witnessing a CCTV tape of how he saved the young girl's life she wants to learn more about him (as a young girl she had been intrigued by traditional medicine more than modern medicine). He ends up being sheltered at her grandfather Choi Chun Sool's house for a time, and then an accident of fate sends them both back in time to Joseon, where the modern day female doctor is definitely out of her element, even more than Dr. Heo had been in the modern day! Her strange clothes attract the attention of certain troublemakers and so she transforms herself into a well dressed traditional lady of Joseon, and impresses Dr. Heo with her stunning beauty. She still wants to somehow return to her home in the modern day but meanwhile she can help some suffering souls with her surgical skills in Joseon.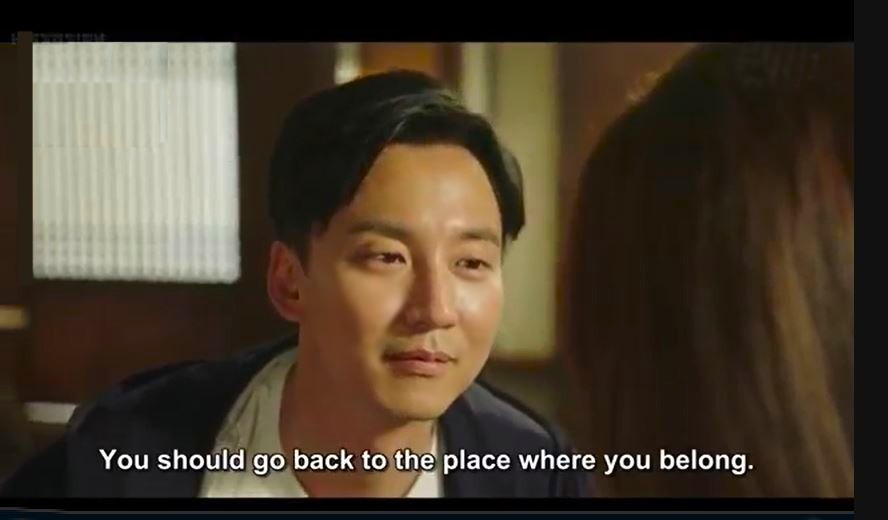 Several times both doctors go back to the present day and then back to the past, and to the future again, and then one of them goes back to the past alone, not knowing if they will be able to return and be with their -- now -- dearly loved one. Some dire family situations come up for Dr. Yeon Kyung which she can really only treat with modern medicine, and back in Joseon there are patients who can really only be treated with traditional medicine. Instead of being rivals the two completely different doctors learn from one another and become better doctors overall in their chosen specialties. Patients visiting both of them can experience the best of both worlds -- Oriental medicine and modern medicine. But if they both remain in the present day how will Dr. Heo make a living? Why, that seems easy! There is a hospital of alternative medicine near Dr. Yeon Kyung's hospital that would gladly hire him after hearing of his incredible talents at diagnosing illnesses and saving lives.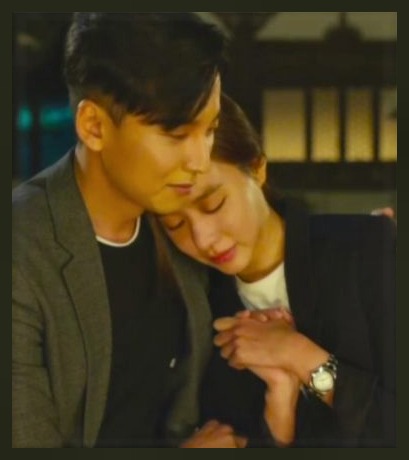 Although this drama couldn't really touch in scope the somewhat similar themed drama
Faith
(2012), with Lee Min Ho and Hee Sun Kim, which for one had a much bigger budget (so much so that it drove the director to bankruptcy and suicide!), we did get to spend more time in the modern era in this story, whereas
Faith
's action took place primarily in the Goryeo era. I thought the jumps in time to the modern day in
Dr. Heo
made for a bit more complex story, and it certainly spends more time on medical issues, so if that interests you by all means give
Live Up To Your Name
a chance
;
also if you want to experience some big laughing fits while watching something this drama will probably serve you
very
well, especially in the beginning. Use a search engine to find a site that hosts the videos with subtitles. Enjoy. Nam Gil Kim is worth waiting for.
:)
~~~~~~~
HOME TO KOREAN DRAMA REVIEWS