School Melodrama, Grade: B-
Jungle Fish 2
is much more serious than
Jungle Fish 1
, because it has to do with a REAL suicide, and not one rigged by two student con artists like in the first drama. I watched it for comparison, but have to say that this series should be avoided by anyone seriously, clinically depressed. The female student who kills herself does so with an overdose of sleeping pills and as she is ready to pass out she even puts a sleeping pill into the bowl which holds her pet goldfish! Yikes! These are not images that troubled teenagers should be looking at
:
if you're a stable adult it's hard enough!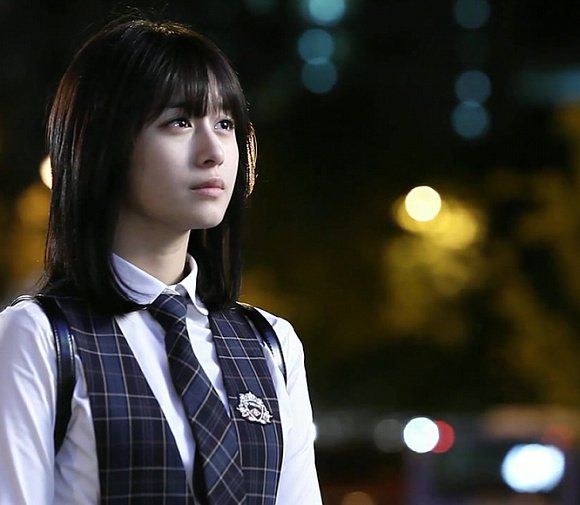 The student who commits suicide,
played hauntingly by actress
Han Ji Woo
I like the lead actor Hong Jong Hyun (playing Hosu) from
Beloved
, and I like the second male lead actor
Ko Kyung Pyo
(playing Il-Tae) from
Operation Proposal
and
Tomorrow's Cantabile
, and the pretty lead actress playing Hyo Ahn who commits suicide, Han Ji Woo from
Twinkle Twinkle
, and the second female lead, bubbly Shin So Yeul (playing Rai), who played Geun Young Moon's best friend in
Cheongdam-dong Alice
. They all acted very well in what is essentially a guilt story! I suppose Korea feels like they should call attention to the high suicide rate in their country, but I have to confess this kind of story makes me squirm a bit. I tend to see what the kids could have done differently to help prevent the suicide of their classmate in the first place.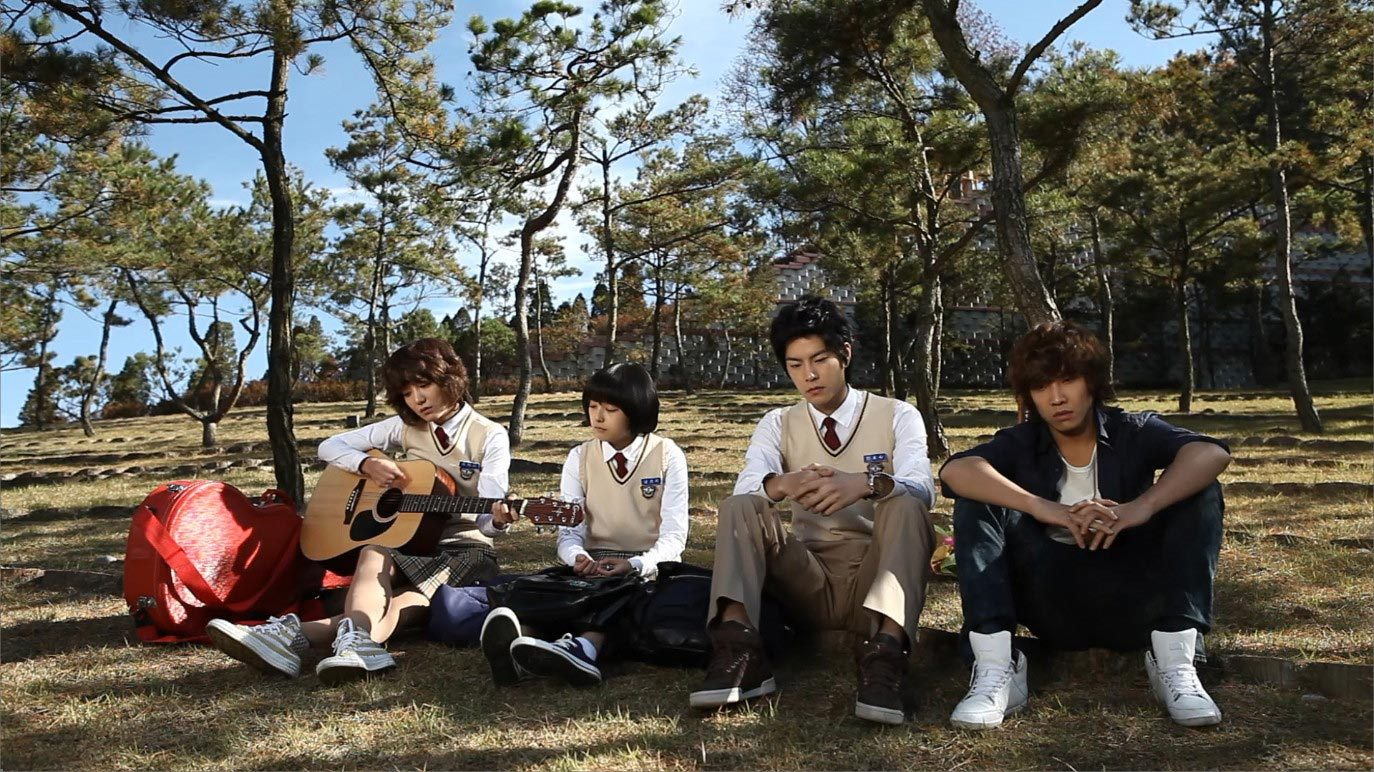 Many of the kids feel guilty when they hear of the suicide because they often didn't treat her nicely. She was an oddball, with the highest grades in the school but pretty much a social misfit (I called Asperger's though it was never specified), and they made fun of her. Her boyfriend broke up with her the day before quite cruelly. The students most affected by her death, the ones who knew her the longest, start to emotionally communicate on their computers via social media and privately on cell phones to confess their own past bad behaviors toward her. They eventually want to do something to commemorate her in a positive way, but are at a loss how to do that in a way that would not be maudlin. (I thought of a way
:
they could make a pact never to make fun of, or bully, another fellow student ever again!).
Jungle Fish 2
had a brighter outlook by the end of it than it had at the beginning, but the story was very dark to get to that point (also the music score, though beautiful, was rather oppressive, too!). I'm glad this series didn't go longer than 8 episodes
:
in fact, 8 was MORE than enough!