After watching darling Kim Soo Hyun in the superlative Korean dramas
Dream High
and
My Love From Another Star
I just couldn't get enough of him and searched the internet for other dramas he had been in. I found a short one, only two episodes long, that he had made early in his career in 2009, called
Father's House
, and even though he was not much older than a boy when he made it, already I could see a brilliant, passionate actor and super star being born!
Parts 1,2,3 (End)

First of all he is handsome as the dickens, second of all he becomes completely engrossed in his character so that he seems to actually become that person on the screen. With some actors you can tell that they are acting, but not with this young man! He is completely fascinating to watch (and I always say he's the best male actor crier in the business! those tears can start falling at the drop of a hat).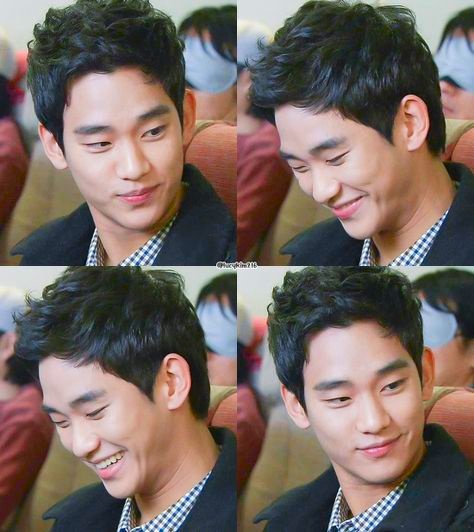 For such a short story this show got very respectable critical reviews and ratings, on average 17.9%, compared to most K-dramas which average 5% to 10% ratings shares. I think the main reason was Koreans knew Kim Soo Hyun would be in this drama and they were already following this young man's career very closely. Also another reason may be that the veteran lead actor in the show, Choi Min Soo, had chosen this drama as his comeback role after a scandal over an assault charge had hurt his career.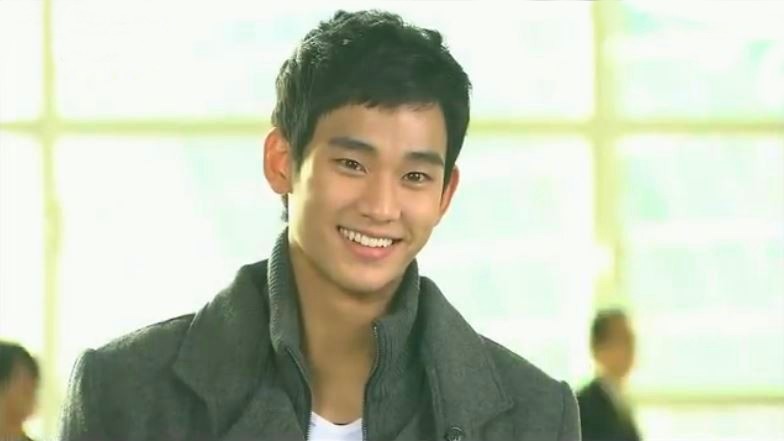 A handsome beyond belief 21 years young
Kim Soo Hyun in Father's House (2009)
THE STORY
: Our tale begins in 1988 and draws us into the life of an emotionally difficult man named Man Ho Kang (Min Soo Choi from
The Legend
,
Road Number One
,
Pride and Prejudice
, and the classic landmark ratings' hit series
Sandglass
) who had seen his mother die in a terrible accident as a youth and is raised by a good, humble father named Soo Bok Kang (Il Sub Baek).
Man Ho grows up to become a stunt man for the movies and has a one night stand with a pianist named Hyun Jae Lee (Jung Hee Moon from
A Thousand Days' Promise
) who conceives a child, a son named Jae Il Kang (played by Chang Ik Park as a young boy, and Kim Soo Hyun as a young man). Irresponsible Man Ho, while in jail, had no idea he had become a father; the selfish mother Hyun Jae had dropped the baby off with his father Soo Bok and his common law wife Soon Ae (Won Sook Park) and had left for America to pursue her musical career. It seems like nobody cares about this innocent baby!
When Man Ho gets out of prison he is shocked to meet his newborn son. He can't deal with the situation so insists he will take the baby to an orphanage, ignoring the pleas of his father to keep the infant and raise him. However, on the bus headed toward the orphanage, there is a terrible accident, the bus goes over a cliff and several passengers die. Man Ho and his baby survive and Man Ho finally falls in love with his baby as he cares for him after the accident. Over the years he learns to make many painful sacrifices for his son, and finally learns what it means to be a
real man!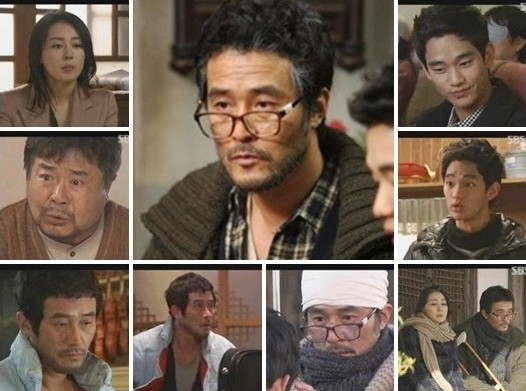 As Man Ho raises his young son, Jae Il, it soon becomes apparent that he inherits his mother's musical gifts. He falls in love with the violin and shows aptitude for the instrument. Then his professional musician mother Hyun Jae shows up in Korea from America with her husband and begs Man Ho to give her a chance to take Jae Il to America for an excellent education. She says if he stays in Korea in his humble surroundings he will never get ahead in life. Reluctantly Man Ho agrees, thinking that this is best for his son's future.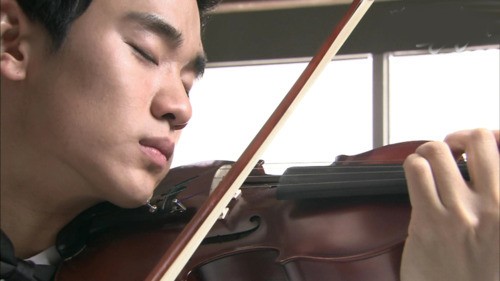 Years go by and then suddenly the grown Jae Il returns to Korea and seeks out his father and his adoptive grandparents, whom he had never forgotten. They have a tearful reunion and have to forge new bonds. Jae Il eventually has to decide whether he will return to America or stay in Korea with his father Man Ho. At a key scene in an airport he makes his decision.
This is an excellent drama with many heart-tugging moments and solid performances, especially by Min Soo Choi and Kim Soo Hyun. Highly recommended.