A ground-breaking, landmark Korean drama - romantic comedy, Secret Garden (2010) strikes down stereotypical conventions of prior Korean dramas on many fronts, so much so that it almost becomes a physically dizzying experience to watch! The show is a roller coaster ride from start to finish, and the miracle is that you still don't want it to end and get off the ride when the last of its twenty episodes concludes. Part of that is because the sensual chemistry between the two lead characters is off the charts powerful, fascinating, bittersweet, delightful, and unequaled in any other Korean show. Secret Garden is routinely listed as many K-drama viewers' top favorite show. It's now considered a must-see, legendary classic, for many reasons.

The Story: First off, we have an ultra strong physical and moral lead female character Gil Ra Im who is a stunt-woman (deliciously played by stunning actress Ha Ji Won, Damo), who tells people right to their faces that bad behavior is not acceptable to her, and that others are not allowed to hurt her or the friends she loves, including her roommate Ah Young Im (actress In Ah Yoo of Goblin and My Love From Another Star). She never holds back when she sees injustice; for instance, when a woman's purse is snatched she follows the culprits through Seoul, and using martial arts knocks them all down to the ground and retrieves the purse.





Full OST



This is in great contrast to the more reticent, long-suffering types of female leads we've seen in earlier Korean dramas, who let men control their destinies. Then we have an outwardly tough, but internally softie lead male character, Joo Won Kim (melt-worthy heart-throb actor Hyun Bin, The Snow Queen, Hyde, Jekyll and I), who plays a department store owner and "chaebol" (mogul), who has been sheltered from real life due to his family's riches, who is vain, often arrogant, and likes to one-up people all the time, including this new stunt-woman who has appeared out of nowhere in his life, who is liable to kick him in the shins when he tries to misbehave. Gil Ra Im begins to break down his paper strongholds almost immediately; she's unafraid to laugh at him, or scoff at him for his vanity and his love of money; he's often at a loss for words in how to deal with her, and as his attraction grows he becomes a more vulnerable and likeable person.


When you fall in love and root for a character you once disliked,
that's
the power of great Korean drama story telling.
Secret Garden
possesses this quality in spades!
The show also breaks down prior taboos by utilizing gender bender themes - Gil Ra and Joo Won switch bodies at one point while on Jeju Island after they visit a little restaurant off the beaten path and drink its mysterious flower wines - and by showcasing a young musician-composer gay male character named Taesun (Lee Jong Suk of
I Hear Your Voice
) who secretly has the hots for Joo Won's cousin, the famous singer Oska (well played by Yoon Sang Hyun, also of
I Hear Your Voice
). Oska is mesmerized by Taesun's music and perhaps a bit intrigued by Taesun the person, although he would never admit that publicly, since he is a known womanizer, and has a woman he's been secretly in love with for years, named Suel Yoon (actress Kim Sa Ra).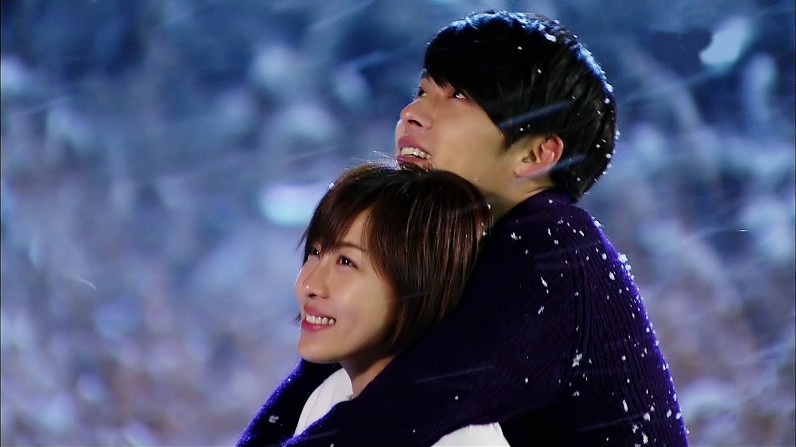 Troubles for our lead couple come in the form of co-workers, for instance, Ga Ra Im's attractive boss who quietly loves her and sometimes makes her feel guilty for how she changes as her relationship deepens with Joo Won, stunt director Jong Su Im (American-Korean actor Philip Lee); Joo Won's incredibly bitchy and controlling mother Joo Kim (actress Joon Geum Park); medical challenges (Joo Won suffers from severe claustrophobia which increases his risk of heart attacks); and past family tragedies, including the untimely death of Ga Ra Im's firefighter father (In Ki Jung), an event which is to challenge the main couple's romantic relationship in unforeseen ways. There are many poignant scenes in this drama to counterbalance all the humorous moments which result through the switching-bodies theme.


My Favorite Korean Pianist Plays You Are My Spring

Fine cinematography, an amazing and popular music soundtrack, a clever script, and spotless acting all seamlessly combine to make
Secret Garden
a truly unforgettable experience that you can return to again and again with pleasure. A highly rated and unique experience; don't miss enjoying the brilliance of this richly 3-dimensional, skillfully told love story. I have watched it multiple times over the years and have never once tired of it.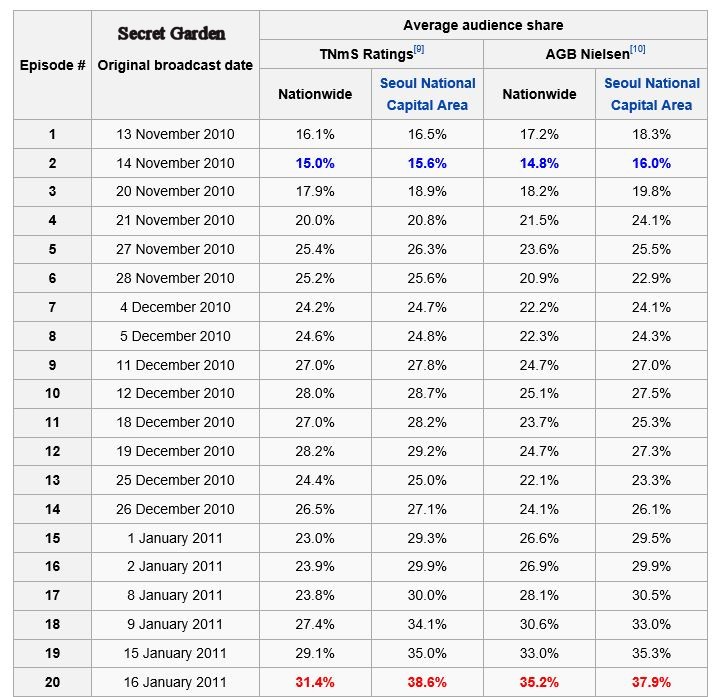 Elevators Are Not A Good Place For Hyun Bin!!!