The Story
:
Ji Eun Han (Song Hye Kyo), is an aspiring novelist and scriptwriter, and she lives in a house called "Full House", built by her late father and gifted to her at his death; she has trouble making ends meet on this expensive, big house and one senses she's been living on an inheritance that won't last forever: eventually she is going to have to be published and experience financial success, instead of simply boasting that people on the internet like her stories. Will she ever be able to do it?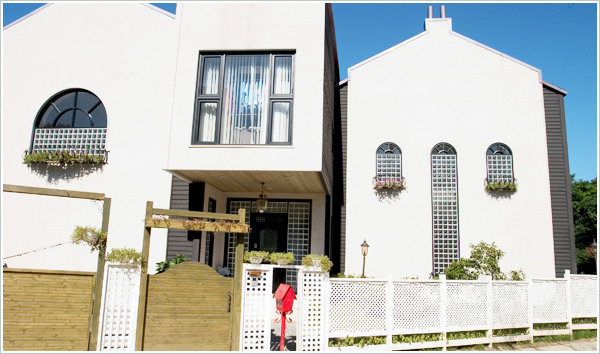 One day two friends she mistakenly trusts implicitly, pregnant and flighty Hee Jin Yang (Young Eun Lee) and her unemployed, desperate husband Dong Wook Shin (Do Han Kang) trick her into believing she has won a free trip to see Shanghai, China; they rush her to the airport and she takes off, having no idea the mischief her "friends" will do while she's away: they sell her house! (This part of the script was blatantly absurd: nothing happens to them for this illegal act!!!). They pocket some of the equity money themselves to pay their rent and medical bills. (There must have been very stupid real estate agents involved in this "sale"!). In real life someone would go to jail for doing this, forging signatures, impersonating a home owner. These two justify it to themselves that this will be best for Ji Eun since she'll be able to get a less expensive place to live.


On the plane Ji Eun is seated next to the famous actor Young Jae Lee (Rain) and it is clear this actor does not want some strange woman trying to hold a conversation with him, he just wants to sleep. Through a bizarre series of events in China the two become acquainted and Young Jae gives her money because he mistakenly thinks she's a troubled old girlfriend of his best friend, Min Hyuk Yoo (Sung Soo Kim, from Stained Glass and Bad Love), the director / producer at a big media company that manages Young Jae's career. Ji Eun briefly meets Min Hyuk separately, since he's on the business trip with Young Jae, and concocts a story to get some needed cash once she figures out her friends might have taken advantage of her, since they are not returning any of her phone calls and she doesn't have enough money to get home otherwise. What a mess! This is what happens when a woman is too trusting!
Once Ji Eun gets home she has a huge shock awaiting her, not only has her house been sold out from under her, but the person who bought her house is none other than the actor Young Jae. She refuses to leave her house, and he says it's no longer her house, it's his house. They fight constantly until Ji Eun gets a high fever from being forced to sleep outside, and Young Jae finally takes pity on her. He hears her story about the possible illegal sale of the house, and comes up with a compromise: since he's a stickler for cleanliness she can stay in the house for free and be his housekeeper. With no other options available, she agrees, and says she is going to pay him back someday and get her house back.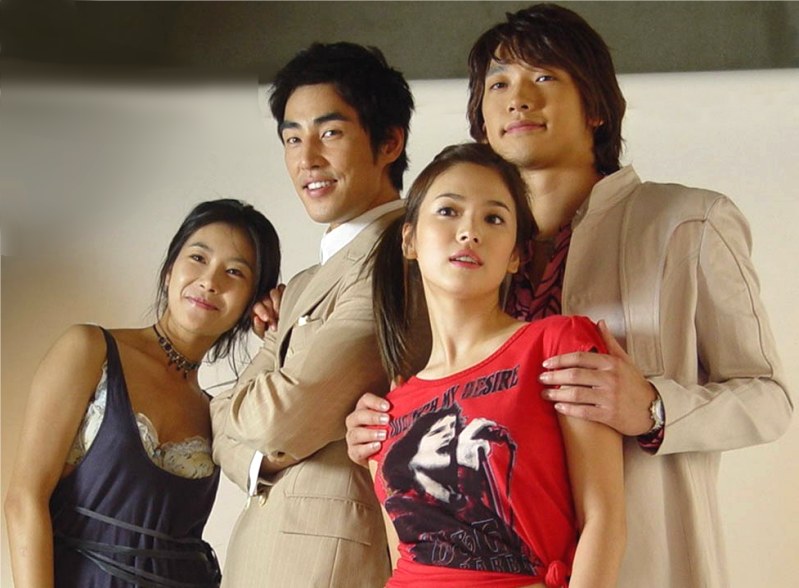 Young Jae has been secretly head over heels in love with his personal manager and dresser, fashion designer Hye Won Kang (Eun Jung Han) for years and plans to propose to her; he buys a ring and invites her to dinner. The catch? Hye Won takes Young Jae's devotion for granted and really yearns for Young Jae's business manager, the handsome Min Hyuk instead. She leaves Young Jae in the lurch so that he can't even give her the ring at the restaurant, she pursues Min Hyuk instead.

Consumed with jealousy, Young Jae asks Ji Eun to go through a fake marriage ceremony with him: he hopes that such a "marriage" will make Hye Won jealous, and wake her up to realize she really loves him, not Min Hyuk. Young Jae tells Ji Eun that if she agrees to the sham "marriage" for six months that he will just sign the title of the house over to her after that time has elapsed. Ji Eun is thrilled and agrees, but little does she know she is going to start to fall in love with Young Jae herself! Slowly Young Jae begins to realize he may just feel attracted to his "wife" after all. Some thawing of their relationship had surprisingly taken place during their honeymoon trip to Thailand (that was my favorite part of this entire series -- what a paradise Thailand looks to be!).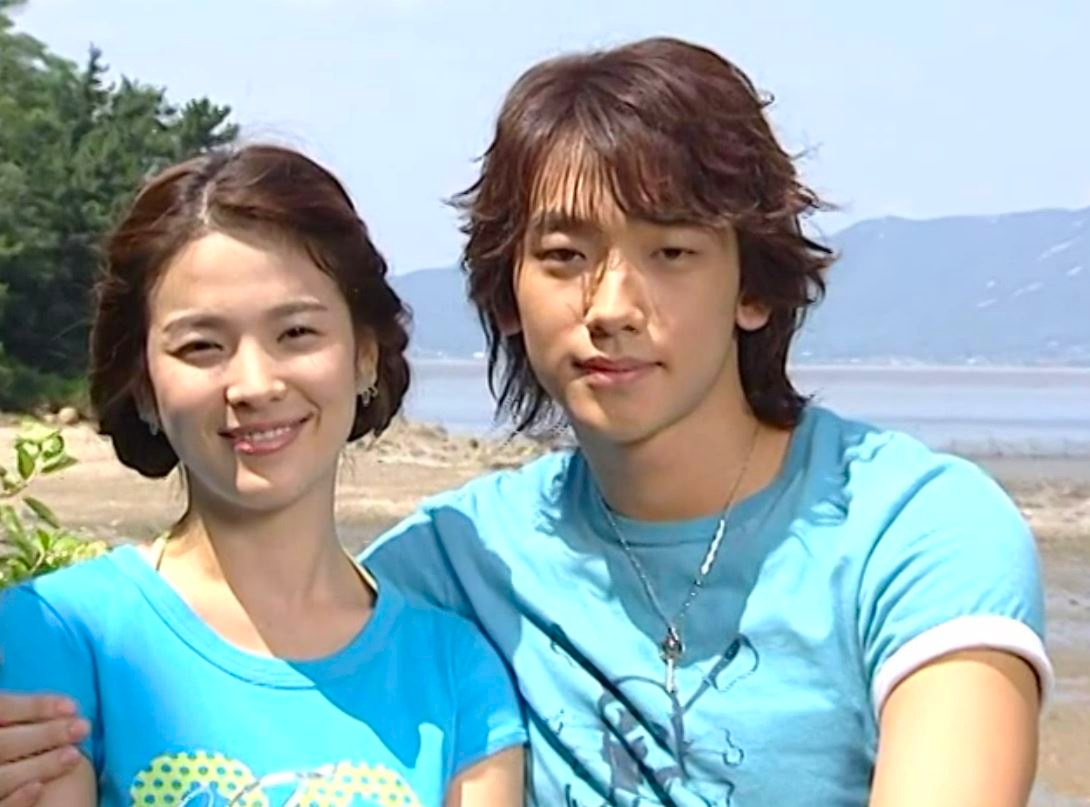 We have the typical quadrangle going on in this K-drama, with everyone's feelings all mixed up about who they really care for. When Ji Eun becomes jealous of Young Jae still obsessing over the lost Hye Won, she decides to leave the home and starts to see Min Hyuk, first as a friend, then possibly something more? He promises to get her published, the smooth operator that he is, but she really wants to earn her success through her own hard work. Will this playboy actually develop feelings for the beautiful "wife" of his best friend? What about Hye Won? The marriage does seem to unsettle her, and she tries to make some plays to get Young Jae back in her trap. Will it work? Or is Hye Won simply out of luck? Will there ever be a real marriage to supplant the fake one between Ji Eun and Young Jae?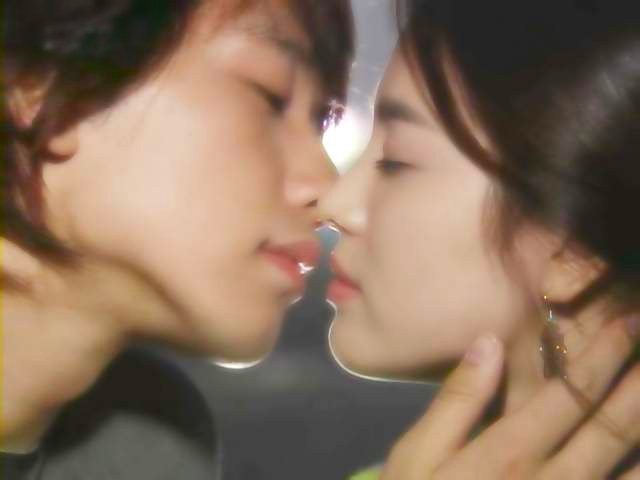 Sixteen episodes of this back and forth can get a bit tiresome; thank God the actors are all great and make the unbelievable -- well -- SOMEWHAT believable. The beautiful cinematography and music in this show definitely helps it, but even my teen daughter, walking past the television while I watched this, stopped and stared at the screen while Rain and Miss Song were together, and said, "What year was this made? Their clothes are so old-fashioned!" LOL.

Full House is fun in its own way, but it will probably appeal more to twenty-somethings, rather than the 30 to 60 year old crowd. If you are a fan of the actors you'll probably enjoy it no matter what your age. It was fun to see them so glowingly young and attractive, fun to see this couple melt toward one another when at first there was so much mistrust and animosity. Enjoy this wonderful classic K-drama!

Download The Rare Full OST
(177 MG)

~~~~~~

HOME TO KOREAN DRAMA REVIEWS