I watched this web drama
Yumi's Room
(2015) awhile back on the Dramacool web site because I liked two of the supporting actors, cute Lee Yi Kyung (
Because It's The First Time
,
Nine: Nine Time Travels
) and perky Park Jin Joo (
Angel Eyes, Operation Proposal
). I didn't know the leading lady Son Dam Bi at all. She was just okay in the role, but I think this short drama could have been a lot better served with a more seasoned actress, but maybe the budget couldn't accommodate that. I don't regret watching this drama but it wasn't a very substantial story. The subtitles were pretty bad, too, which didn't help matters. Maybe someday some good company will put it on a legitimate web site with excellent subs in English.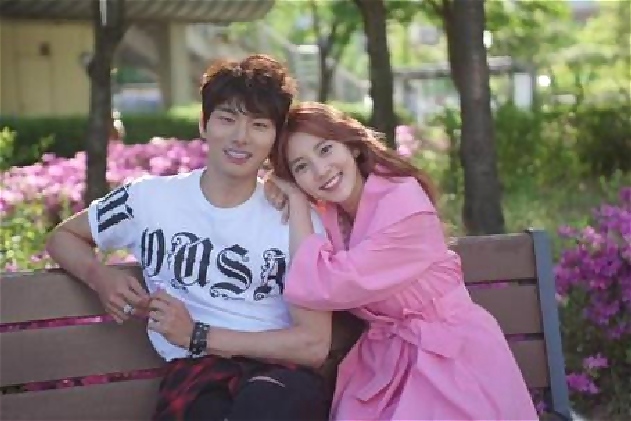 The story is thin, about a female web editor named Yumi who is a little like Park Shin Hye's character in
Flower Boys Next Door
(2013) where she works at home but is a bit scared of getting close to people, afraid to trust them because she might get hurt. She eventually develops quirky relationships with two different boys played by Yi Kyung and Hyun Woo and has to decide which one she likes best. She also has a good friend who helps her, played by adorable Park Jin Joo.
There's nothing original here but for what it is it's enjoyable. Probably teens and twenties would like it the most.