There were some obvious differences to me as I watched this series in South Korea's medical practices versus the United States'. For instance, informed consent is a legal right for the patient in our country, but in South Korea, depicted in this series, the doctors seem like they have carte blanche to withhold certain crucial diagnosis from their patients if they deem them incapable of handling the truth. To me that is where the family should step in and demand that the truth be told so they can prepare their family members for possible medical treatments and even the possibility of death. The lawsuit that threatens to tear the hospital apart stems from this withholding practice of the doctors on staff, including the charismatic Dr. Jang. I found my sympathies completely with the family members in these cases and not with the doctors. I think a malpractice lawsuit is inevitable when doctors think they can play God with patients' lives.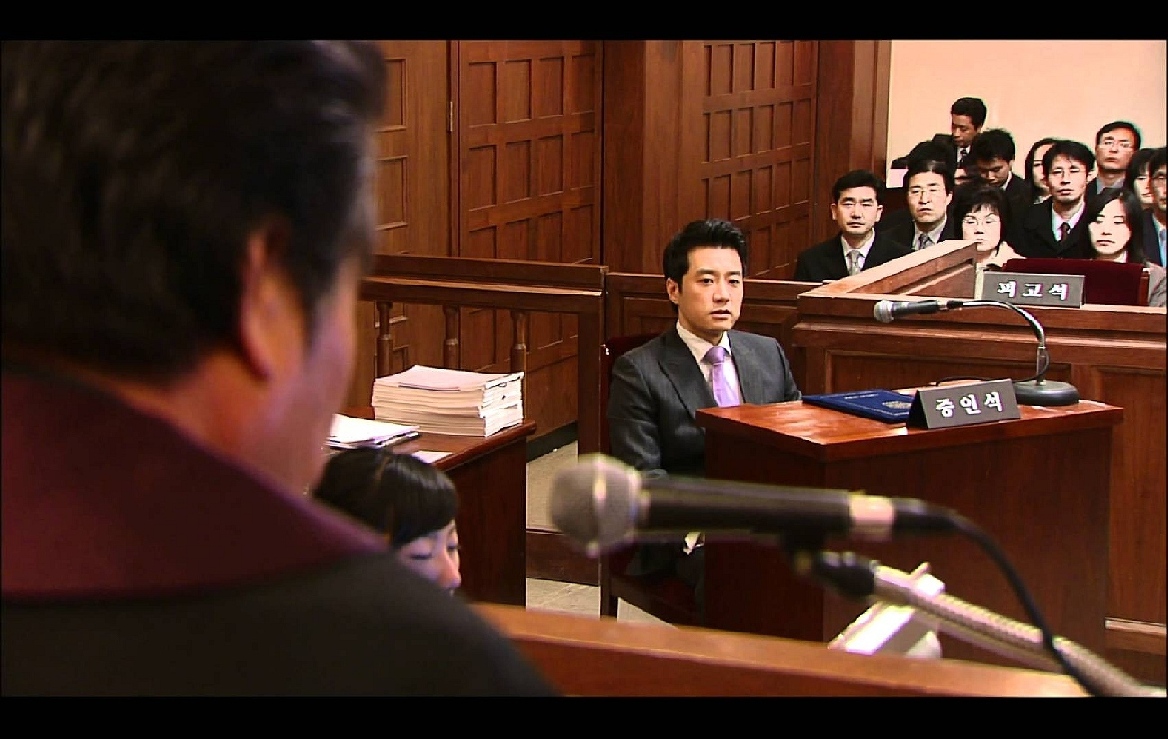 In one case the patient goes to another hospital for a second opinion and discovers the truth. I always like a doctor who is completely up front with me and does not beat around the bush. This was the most frustrating part of the story for me. In fact, over the course of twenty episodes, three different patients face the likelihood of death while in the hospital, while the entire hospital colludes in a concerted effort to distract the patients from the truth in the stated belief that knowing a diagnosis of cancer, even before it reaches the terminal stage, is bad for their health. (?)
The respect for the integrity and pride of the patient has a long history in medicine in the Western world, although it seems to be lacking in the East, if you go by this series. I feel that doctors are often reluctant to face a patient with the truth because it puts them face-to-face with their own mortality, and their own impotence and fallibility as human beings. I will never forget the doctor's reaction in my own case when I was diagnosed with breast cancer. He never actually said the words "you have cancer". Rather he walked in without looking at me, looked at an x-ray instead, and said, "This is how we are going to handle this ..." as if I was not there at all. I soon enough changed doctors and let someone else "handle this" who saw me as a valuable human being and who gave me choices about treatment.
:)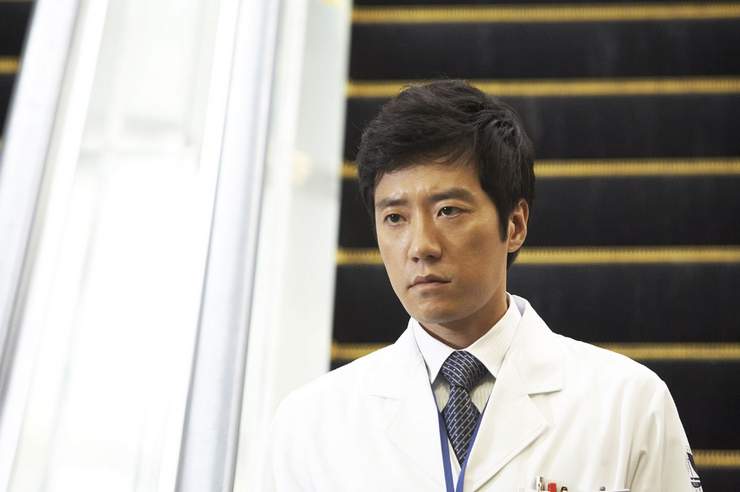 Tell the Truth: Even When It's Difficult

That which has been the hallmark of Korean television drama – emotional honesty and integrity – is developed to a fine pitch in this series. Characters and situations are even more textured, more complicated, less obvious, less morally straightforward. This is especially true for Dr. Lee who eventually engages in some pretty unethical practices in order to ensure the hospital remains in the hands of someone who cares for patients as much as he did during his tenure. I have to confess I didn't see that coming.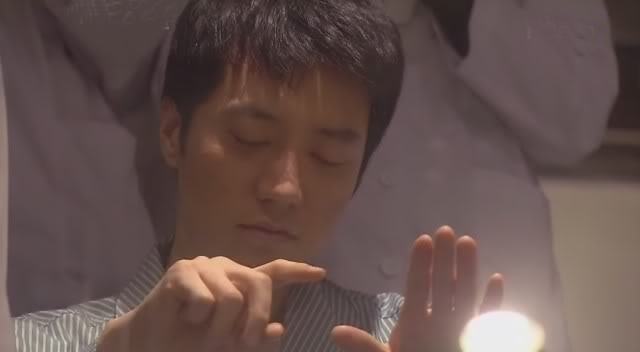 What exactly is he doing here?
Practicing surgical techniques in his sleep?
Or getting ready to lead an orchestra
in his next drama?
Despite the frustrations in the story I really liked this series and would recommend it to anyone who is sick and tired of the same old, same old love triangle romances of twenty year old couples so prevalent in KdramaLand. And anyone who loves Kim Myung Min do not miss it for the world. He's so fantastic an actor, and so complex, that it's beyond belief! You can watch this series on Viki.com, look for the remastered version - night and day in quality. Enjoy.
~~~~~~~~~~~~
HOME TO KOREAN DRAMA REVIEWS