I watched this short drama
To Be Continued
(2015) for young actress Kim Sae Ron, who was so lovely playing an angel in
High School - Love On
(2014) a MUCH better show than this one, and the one I recommend you to watch over this almost completely boring show which only earned a C- grade from me. It was written up to promote the Korean boy idol group ASTRO, so to my mind they should have just made one music video type drama with a short romantic story in the main theme
;
this is simply dragged out for no real purpose, even the music and dance numbers weren't very good. There is time travel in this show but only by two years, which doesn't provide much drama -- no one changed remarkably from the time they were in high school just starting out as a boy idol group, until college age, when they had become a success. This might delight a middle school girl who likes this boy group but really no one else.
As these types of short dramas go I would recommend
EXO Next Door
(2015), which I graded a B+, over this drama as well. It was much better acted by the whole cast. The EXO boys' acting wasn't a cure for insomnia like this show
.
EXO Next Door
is Hamlet compared to
To Be Continued
!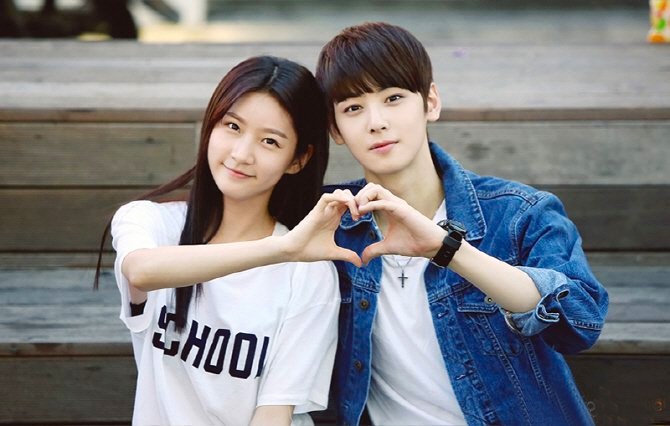 I really don't have a lot more to say about this slimmest of K-dramas, but if you're a 12 year old girl who is a Kpop fan and who doesn't mind sitting through a bad high school play and a mediocre boy idol group pretending to act then by all means check it out. And Kim Sae Ron, you deserve better than this. I can't believe with all her acting experience she wasn't even given top billing here! Ridiculous.