I will watch anything, TV drama, film, live performance of the wonderful actor Cho Seung Woo from the film
The Classic
(2003) and drama
God's Gift: 14 Days
(2014). I was happy to see his name attached to a new drama for tvN called
Stranger
(2017) and happy to hear it received good ratings for a cable show, so I dove in after about half the episodes were already in. It was also fun to see Bae Doona (
The Host, Beating Heart
) since she is known more for doing films rather than TV dramas. Probably the chance to work opposite Cho Seung Woo was the main reason for her agreeing to do this drama project.
This was a crime solving melodrama and Seung Woo played a dedicated prosecutor who had suffered a brain injury as a child and had had part of his frontal lobe removed (shades of Beautiful Mind in 2016 with Jang Hyuk). Therefore he very rarely displayed any emotions but was often deadpan in his expressions, except for a few times he got riled up over a case out of impatience, or when he tried to smile, mostly at the antics of the female cop / detective who worked well with him, played by Bae Doona. There was no romance but they became trusted friends and off duty drinking buddies over the course of the story. A lot of familiar faces played the bad guys and I was constantly checking the online trivia sites to identify where I had seen them before; after watching close to 350 K-dramas they all tend to blend together in my memory bank so I have to refresh that bank to identify which shows or films I had seen them in before.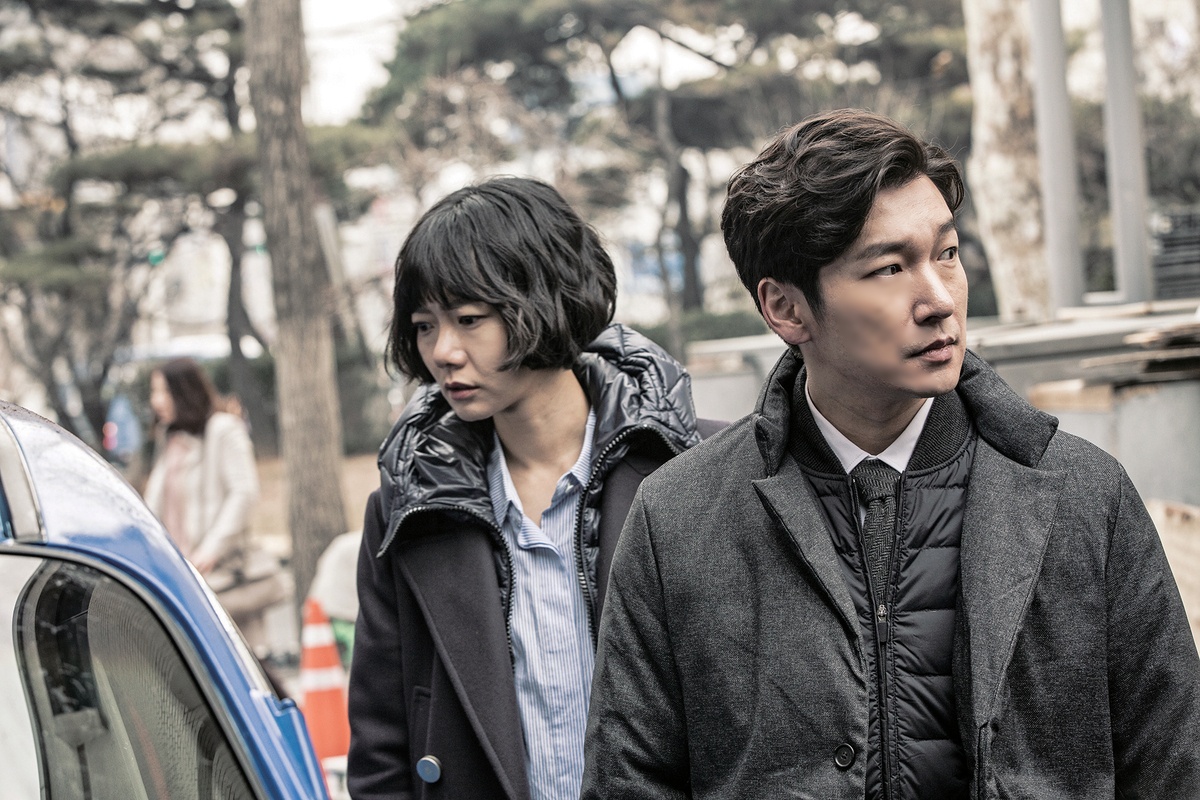 The story was intriguing enough, mostly having to do with corrupt prosecutors on Seung Woo's team, including one of his supervisors, and a cop who went bad seeking revenge for the death of his little boy. It was an interesting premise for a crime solving show, however, because you had to watch the lead male character's dedication to the straight and narrow path to justice, rather than his emotions during every scene (in this case what you saw almost continuously was his seeming lack of emotions). It goes back to basic character and moral issues. You know if a man is moral by his actions, not so much by his REactions. It must have been difficult for Cho Seung Woo to play the part since an actor is trained how to depict emotions and he wasn't able to show any here, as per the script. So you had to watch what his character did instead of what his character emoted in order to determine if you could like and trust him, or not. In my case I was predisposed to love the character simply because of the actor playing him, due to my long history watching most of his films and dramas over the years.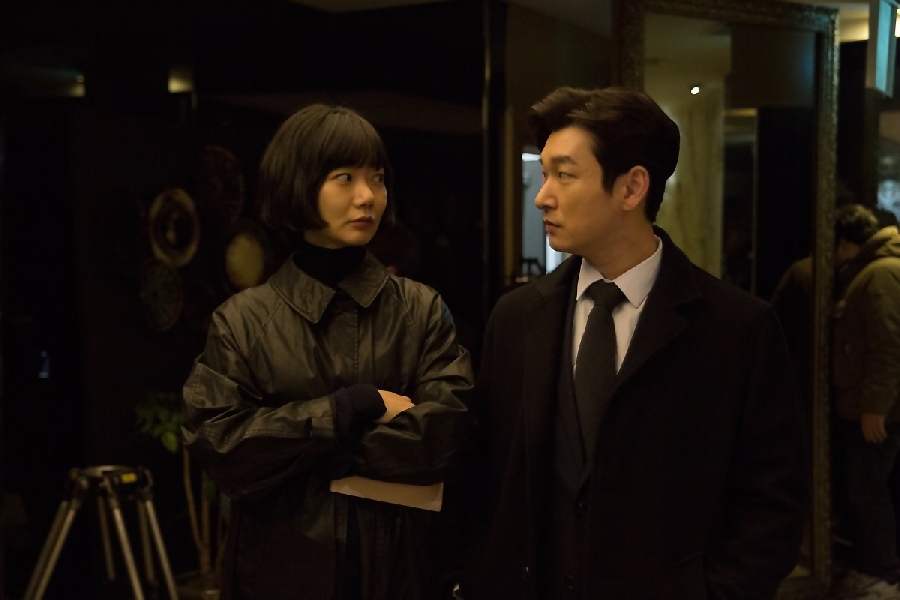 Bae Doona and Cho Seung Woo
The Story: Despite being extremely talented at his chosen crime fighting profession, prosecutor Hwang Si Mok (Cho Seung Woo) is constantly negatively affected by the side effects of having an abnormally developed brain due to a childhood injury and dramatic surgery involving his frontal lobe including the loss of compassionate feelings for others, a lack of normal social skills (like an autistic person suffers from), and a sensitivity to sound, common to an Aspergers' Syndrome person. (In fact his character reminded me very much of my oldest daughter who has Aspergers').

While investigating a new case, Si Mok discovers that the person he wants to find and question has been murdered. Because of his lack of communication skills due to his childhood brain injury he is stopped by the police force while in the middle of trying to catch the suspected criminal and later questioned by police lieutenant Han Yeo Jin (Bae Doona), who then assists him in arresting the suspect. The suspect vehemently claims he is not guilty of murder.

Despite the prisoner being convicted with evidence of his involvement (manufactured?), Si Mok is left unsure about the case and communicates his doubts to the deputy chief Lee Chang Joon (veteran actor Yoo Jae Myung from Misaeng, Jealousy Incarnate, Strong Woman Do Bong Soon) telling him he thinks of the prisoner as a robbery suspect more than a murderer. Lead Prosecutor Chang Joon seems to believe him but says his hands are tied. Meanwhile Yeo Jin tries to comfort the victim's family. She is the compassionate one and Si Mok is the standoffish but effective one, with a bloodhound type of nose for solving crimes. They end up making a good pair as the series progresses.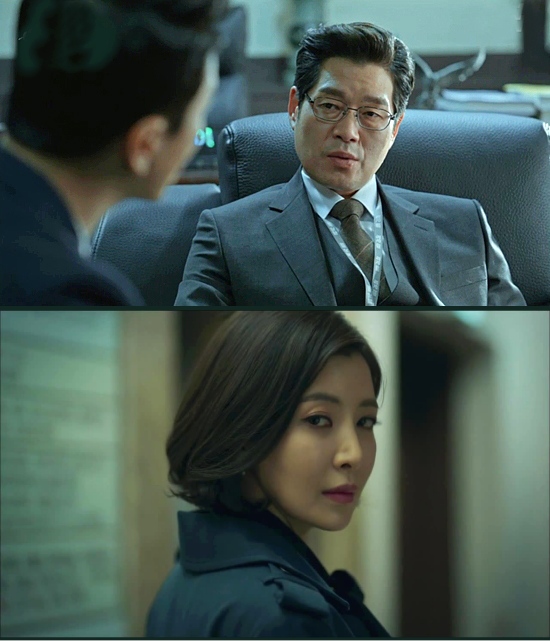 Yoo Jae Myung and the actress who
plays his pretty wife, Yoon Sae Ah
As time goes on and Si Mok and Yeo Jin try to solve cases together they become drinking buddies and confidantes. Eventually Yeo Jin learns about Si Mok's childhood brain injury and why he is the way he is, with no cure. She tries through friendship to soften him up and make him react more warmly to people and situations, with just a little bit of success, though the changes in him are not dramatic or sudden, they happen slowly as trust builds between them. It's rather fun to watch this process.

Then a female cop named Eun Soo (Shin Hye Sun) most of the force likes is found murdered and this more than any other case seems to make Si Mok a bit more emotional than is normal for him. He is determined to find the real killer, no matter what it takes, and no matter whose buttons he has to push, even if it means his superiors at work who may be corrupt, even well respected Chang Joon. Little by little we see revealed a darker side to this man, who is married to the daughter (Yoon Sae Ah) of a rich tycoon named Lee Yoon Beom (Lee Kyoung Young from D-Day and The Village: Achiara's Secret.) His desire for wealth is even greater than his desire for power or his affection for his wife.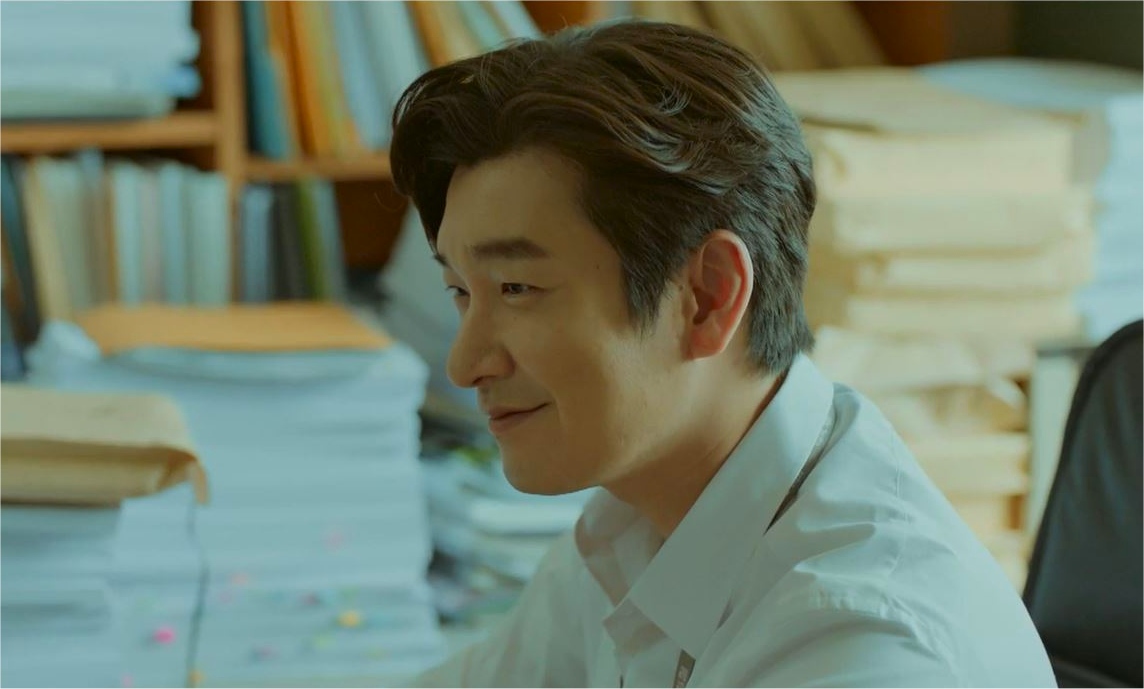 In a twist of fate one character I really cared for, a cop named Yoon Se Won (gorgeous new actor Lee Kyu Hyung, Goblin) ends up being a serial killer due to revenge, and another, Seo Dong Jae (Lee Joon Hyuk, City Hunter) ends up stopping himself from going over to a similar dark side.

When all is finalized in the story the audience is left wanting more of all the characters, but at least we finally see some warmth coming out of our lead male character played by Seung Woo. Hooray. That sudden smile at the end is worth the whole show. If you like intriguing, well written cop / detective / legal shows and love this actor like I do then by all means check it out.

~~~~~~~~~~~~

HOME TO KOREAN DRAMA REVIEWS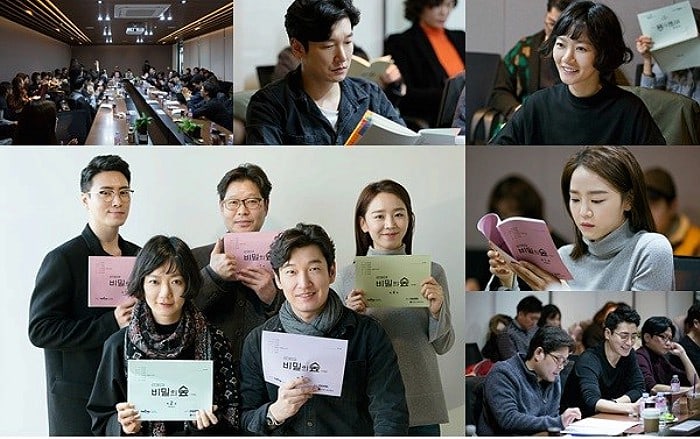 First Script Reading for The Actors
January 25th, 2017
Koreans Have This Down To A Science