The Story
: Woo Hyun (T.O.P.) is a young photographer working on a documentary about love; and at one point he thinks he has found the love of his own life in the form of a girl who comes to be interviewed for his film, but she is illusive and he loses his ideal. He travels from Seoul to Tokyo with his best friend and co-producer Sung Joon (Kim Gang Hyun) and they stay at Sung Joon's girlfriend Mariko's (Saki Fukuda) Japanese style home. Mariko quickly seems to develop a crush on Woo Hyun, though Sung Joon seems oblivious to it and Woo Hyun just ignores it. He can't stop dreaming about his ideal girl whom he lost.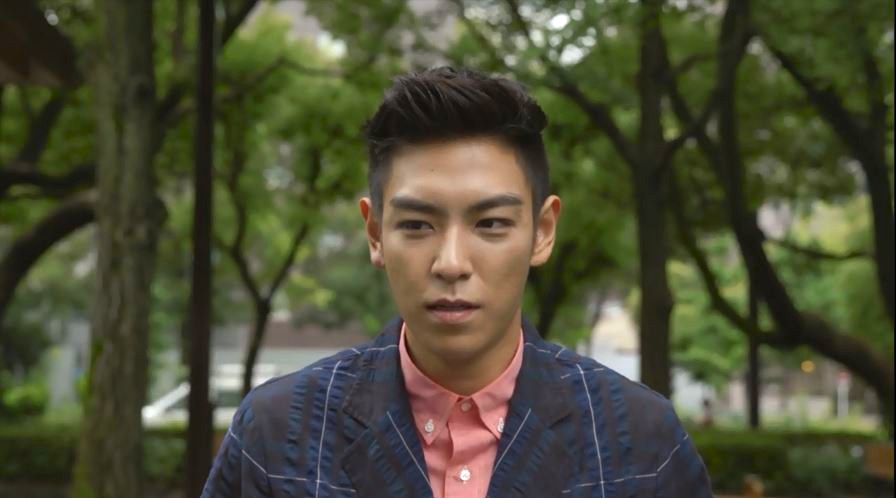 A gentle performance by T.O.P. - surely different from
IRIS, where he played an evil assassin!

The two friends arrange to interview many people on what they think love is
;
one couple was especially heartbreaking because they were an elderly couple and the wife had dementia and didn't remember her husband, even though he was right next to her all the time taking care of her. I admit I teared up in those scenes. That hit close to home.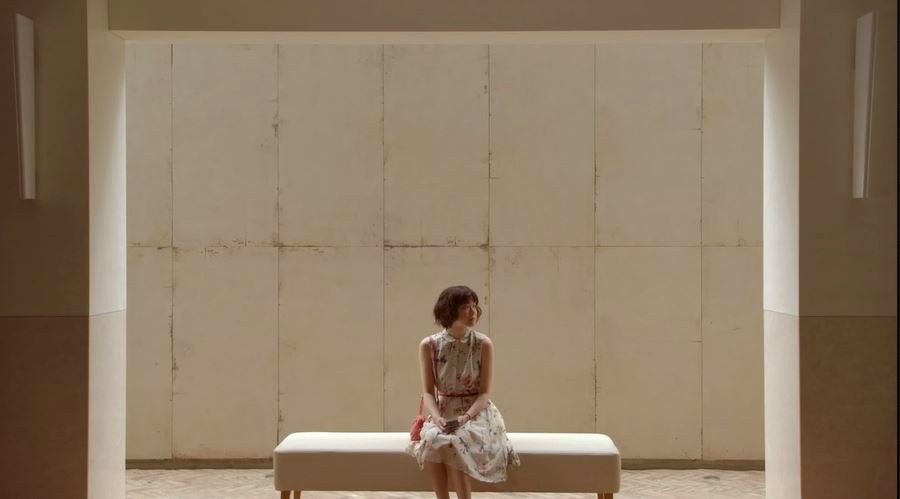 Meanwhile, Haruka (Juri) is a young Japanese lady who lost her first love to an early death, which makes her sometimes gloomy and unreachable. She is rather obsessed with learning the arts of mime and modern dance. She travels to Seoul to meet up with her friend Amy (Yoo In Na) and since Amy is fluent in Japanese even though she's Korean they are able to easily communicate with one another while living together in Amy's apartment. While taking mime / dance classes together Amy develops a crush on a tall handsome dancer named Lee Jae Soo (Lee Jae Yoon). At first he doesn't seem to give her the time of day, but she keeps persisting and eventually the ice is broken.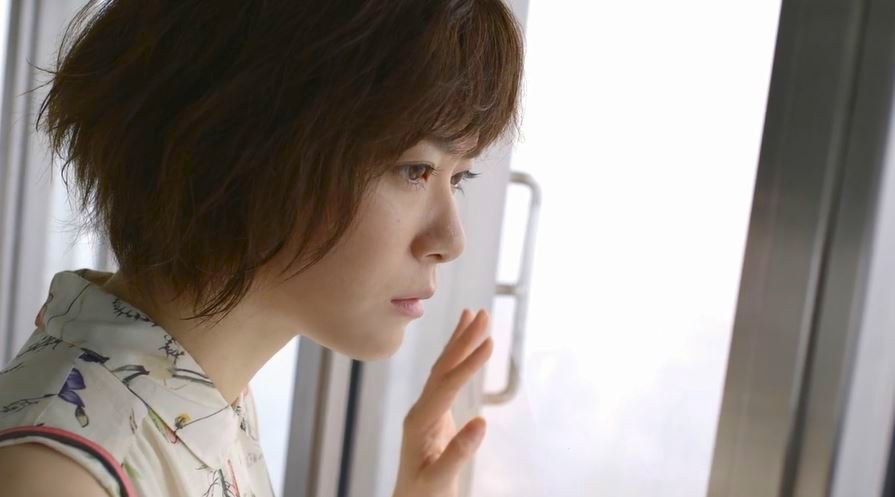 Waiting for Woo Hyun on top of Tokyo Tower
Due to a cell phone number mixup Haruka starts to communicate with Woo Hyun, even though she has no idea at first who he is. They use translation software on their phones to communicate. They gradually grow closer together, even though they are in two different countries, and Woo Hyun starts to forget his ideal girl and fixate on the unknown Haruka instead. She doesn't share her picture with him, so that makes him wonder if she is pretty or not.
When he returns to Korea he actually photographs her dancing, even though he has no idea she is Haruka. Back home he starts to obsess about this unknown dancing girl on his video screen.
She returns to Tokyo
:
will there ever be a chance that they can meet up? Soon they both decide to go for it, and Woo Hyun flies back to Tokyo. They decide their meeting place will be on the top of the Tokyo Tower, but they keep missing each other.
Finally they meet in a children's playground by the Tokyo Tower and of course Woo Hyun is amazed to see Haruka is the dancing girl he photographed weeks earlier. They start to communicate with each other, he in broken Japanese and she in broken Korean. Will there ever be a future for two people from two different lands, with two different languages and customs?

If you are a fan of short dramas (Korea seems to be producing more and more of them instead of the long-winded variety) then definitely don't miss
Secret Message
. I've only seen one other K-drama with this similar theme, a Korean man falling in love with a Japanese girl, and it's in the 2002 Korean-Japanese co-production
Friends
, with Won Bin, which I loved. If you loved this drama you'll be sure to love that one too!
~~~~~~~~~

HOME TO KOREAN DRAMA REVIEWS

~~~~~~~~~