In the Korean drama
Resurrection
(2005) we witness a tour du force performance by handsome actor Uhm Tae Woong (
Delightful Girl Choon Hyang
) in a dual role as twin brothers separated at age seven, only to discover one another again years later as adults, each living very different lives. If you are his fan you should really track down this melodrama and watch it. The ratings in Korea were pretty solid, starting in around 7% and jumping to over 22% toward series' end. He was only 31 years old when he made this drama, soon after the blockbuster hit
Delightful Girl Choon Hyang
, the first Hong Sisters' romantic comedy.
This is a
far
more serious show, however, and he must have worked doubly hard on it, playing two diverse characters, instead of just one. It also features an early role for now popular actress Han Ji Min (
Hyde, Jekyll and I
,
Rooftop Prince
,
Padam Padam
,
Cain and Abel
, and film
The Fatal Encounter
) who was still in the early phase of her career when she landed this important role. Also along for the ride is the actress So Yi Hyun (
Who Are You?
,
Heartstrings
,
I Hear Your Voice
,
Fates and Furies
) who basically launched her career with this early work as well. It was fun for me, as a fan of all three leading thespians from later works, to see them so young and wet behind the ears here, so to speak. Han Ji Min still had baby fat in her cute cheeks and at first I could barely recognize her! I kept thinking she looked like Han Hyo Joo from the lovely film
Postman To Heaven
and
Shining Inheritance
and
Spring Waltz
!
This show was part of a revenge trilogy by director
Cha Young Hoon and writer Kim Ji Woo: Resurrection was the first story, the second story was 2007's The Devil, which also starred Uhm Tae Woong, and the third story was 2013's Shark which starred Nam Gil Kim as male lead. Some of the same character actors were in all three shows, including a familiar face, veteran actor Kim Gyu Chul (in Shark he played Ye Jin Son's nasty, cheating father). This director has a deft touch with melodrama so the story was in excellent hands. The show never seemed to bog down with non-essentials but kept up at a brisk pace, so that its 24 episodes really seemed closer to 20.

It also helped that the print I watched (on the now defunct Dramafever) was excellent, and looked like it was made yesterday. Too many streamed online older classic Korean dramas on bootleg sites have disappointing prints, which dampens some people's enthusiasm for them. A crisp and clear print with good natural color really helps your experience with watching a classic drama that was popular in its day but which many fans today unwisely pass by, thinking that only the new shows are worthwhile. Nothing could be further from the truth. In fact the classic shows are often better directed and acted than many of the quickly produced, far more superficial dramas coming out today which are largely appealing to the teen set with "skulls full of mush". If you are a mature audience member you appreciate something a little meatier, with more substance and thought behind it. Resurrection is such a drama.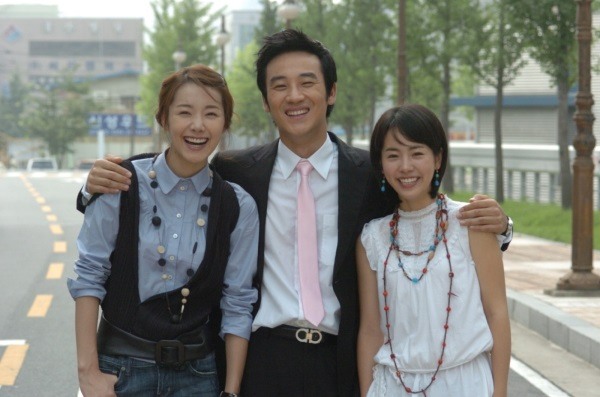 Darling! (Left To Right) A young So Yi Hyun, Uhm Tae Woong, Han Ji Min
The Story
: A boy named Yoo Gang Hyuk was only seven years old when his biological father was murdered in a staged car "accident", and he was then forcefully separated from his identical twin, Yoo Shin Hyuk. Due to the trauma, he forgot his name and family identity, and was eventually given the new name Suh Ha Eun by his adoptive father, Suh Jae Soo (Kang Shin Il), a cop. Because of his new father's good influence Ha Eun (Uhm Tae Woong) grows up to become a cop too, and a very honorable one. During the course of his duty he investigates an alleged case of suicide and eventually through it he learns about the existence of his long lost twin brother. Ha Eun becomes deeply involved in the suspicious case.
As a part of a larger scheme, he is targeted for a murder hit by unknown individuals. It seems he might be becoming a thorn in the side of very successful criminals by digging so deeply into their past, and his life is on the line. His colleagues warn him to stop digging to find the truth, but he refuses to stop despite the huge risk.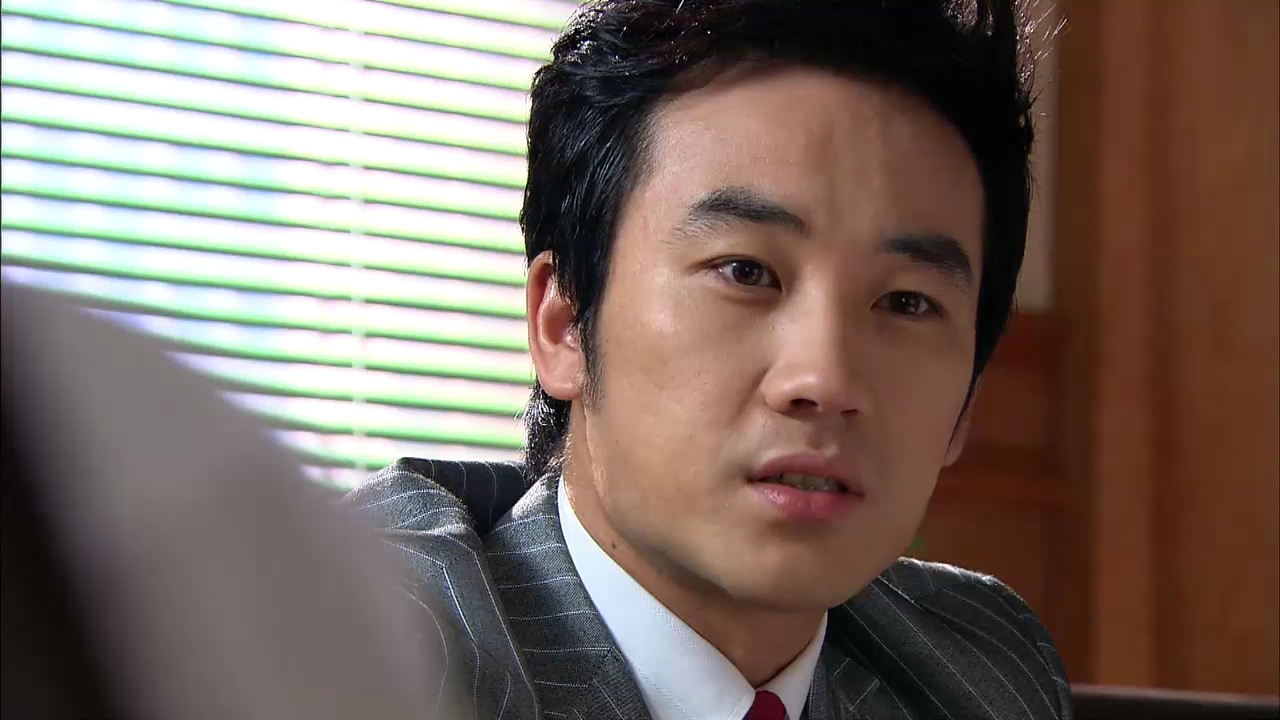 Wonderful print quality on this classic drama!
During all this suspense, Ha Eun has fallen secretly in love with his adoptive sister named -- get this! - Eun Ha! (Han Ji Min). So these "siblings" have the same name, only in reverse order! This was the only thing I would have changed about this show. I couldn't keep it straight. "Ha Eun!" "Eun Ha!" LOL. Couldn't the writer have chosen a different name for Han Ji Min's character??? It was like they were falling in love with themselves! The old K-drama cliche "biologically unrelated siblings fall in love" has been a tried and true formula for Korean television dramas for decades. Perhaps because South Korea is such an insular country that kind of story line must appeal to a lot of citizens. When children are raised together they often fight more than they love each other, as anyone in America with a sibling can tell you. But hey, this is fiction, so just accept it and go along with the flow and enjoy the actors and their chemistry together.
To get back to this drama a bit more seriously, I feel the love story
was
poignant and was told well, and I fully believed they would fall deeply in love (they certainly were good looking together!). There was also the standard love rival in Lee Gang Joo (So Yi Hyun) an effervescent "friend" of Eun Ha's who is attracted to Ha Eun and starts to date him, which causes some romantic tension in a love triangle subplot. Gang Joo brought some nice levity to a serious story and I found it impossible to dislike her, even if she was annoying at times.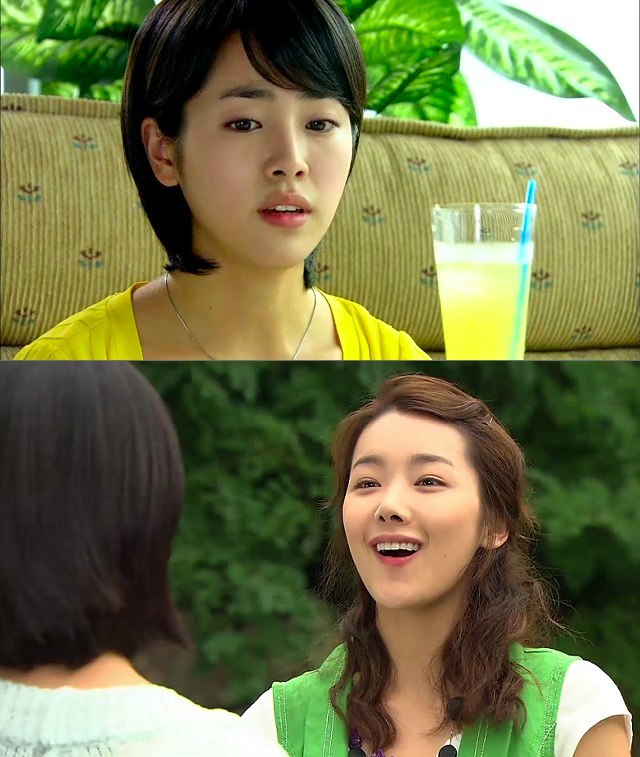 Han Ji Min (top) and So Yi Hyun (bottom) play friends
and eventually rivals for the same man,
played by Uhm Tae Woong
When twins Ha Eun, the cop, and Shin Hyuk, now a corporate executive, finally meet for the first time after twenty years, they don't have long together to enjoy a reunion
:
the murderers kill Shin Hyuk, accidentally mistaking him for his brother. As a result, Ha Eun vows to get revenge by giving his enemies psychological and possibly physical torture once he pins them down -
there goes Mr. Nice Guy!
His biological father murdered, now his twin brother murdered, it's just too much! Not even the secret devoted love of Eun Ha can stop him from his quest for revenge. He goes undercover to uproot the criminals by taking on his brother's persona in the corporate world. Who will win the battle? The criminals, or the undercover cop?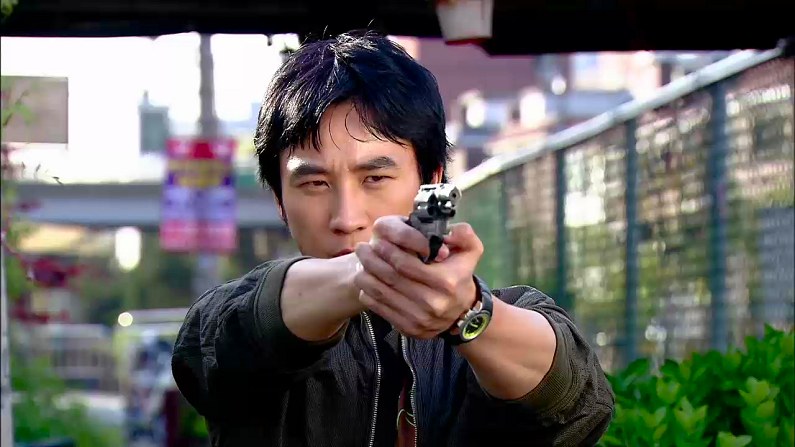 This is a wonderful detective drama with several psychological plot twists that you won't see coming.
Marvelous Uhm Tae Woong was the driving force behind this crime melodrama
. No wonder why he's won so many acting awards in his career. His emotions were always expressed with an impressive clarity and power; I always felt I knew what he was thinking and feeling, even when his character was trying to hide his emotions from others. In many ways he was even more impressive than Nam Gil Kim in
Shark
! (never thought I'd admit that!).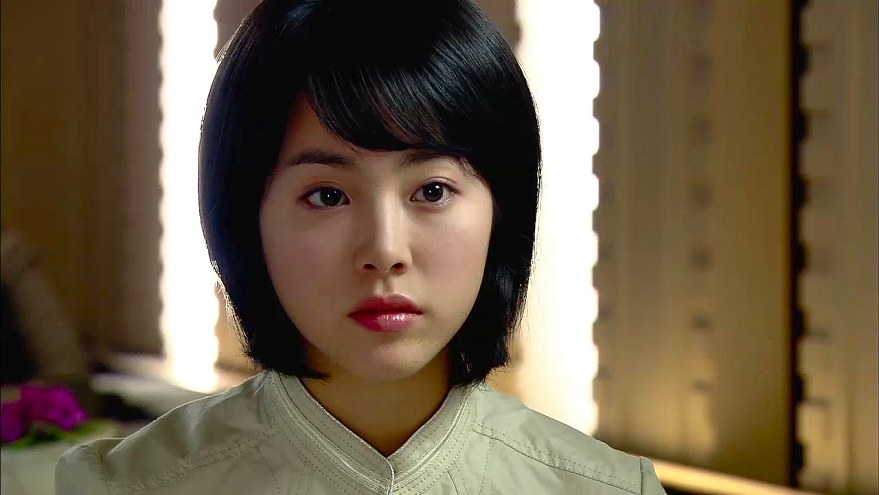 Lovely Han Ji Min was so young
in this that I felt like I should bring
out a baby rattle and give it to her!
I liked the gritty appeal of this drama in the crime segments, and also liked the gentler romantic moments as these two "siblings" discovered they truly loved one another. This drama did make me cry and a surprise ending will most likely go for your jugular too. I wish I had seen this show before I saw
Cain and Abel
, which was the first time I ever saw Han Ji Min act. I would have liked her far more in that drama if I had seen her in this more feminine role first in
Resurrection
before
I saw her as the tomboy in the other drama. As it turned out I didn't really appreciate her as an actress until I saw
Rooftop Prince
with Yoochun, and then
Fatal Encounter
and
Hyde, Jekyll and I
with Hyun Bin. Now I will watch her in anything, no matter who her co-star is. I've become a true fan. She is an animated beauty of the first degree.