Our Story:

Sweet Ae-jung Gu (Gong Hyo Jin) was once the most popular member of a girl group called the "National Treasure Girls", but she fell from grace after becoming embroiled in various scandals, usually created by her chief rival, Kang Se-ri (Yoo In Na from Secret Garden and Goblin and My Love From Another Star) who has always been jealous of her. At present she makes appearances on television programs like talk shows and variety shows to eke out a living for herself and her not very competent father Gu Ja Chul (Han Jin Hee) and manager brother Gu Ae Hwan (Jung Joon Ha).

On the other hand, actor Dokko Jin (Cha Seung Won) is one of the most beloved stars in the nation, known for his action movies, topping all kinds of popularity polls and appearing in many commercials, but he has several character flaws that keep him from having any kind of long term relationship with a woman. Ae-jung discovers a secret about Jin by chance and reveals it on a talk show, incurring his wrath. However, their ill-fated relationship unfolds in an unexpected way as Dokko Jin unexpectedly falls for Ae-jung and tries to win her heart, witnessed and hyped by the paparazzi.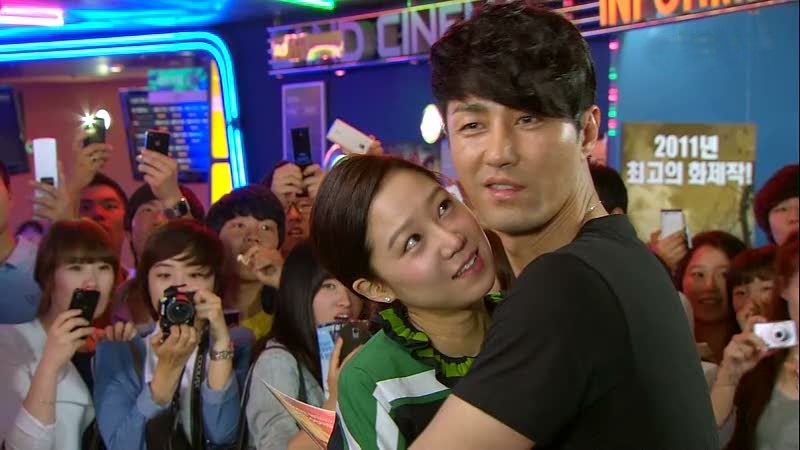 Will Ae-jung and Dokko Jin find new career success because
of the hyped up media coverage of their relationship?
Whereas Ae-jung was more famous in her heyday and Se-ri was a nobody, now every girl wants to be just like Kang Se-ri. She had dated Dokko Jin for a short time, but now Se-ri is the successful host of popular TV dating show Couple Making.
Yoon Pil-joo (Yoon Kye-sang) is a well-mannered, thoughtful and caring doctor of Oriental medicine. He has no interest in celebrities and their outrageous lives. Under pressure from his mother, he agrees to appear on the Couple Making show, and after finding out that Ae-jung will also be appearing on the same show he becomes very eager to meet her due to a prior meeting between them when she had walked into the wrong private dining room of a restaurant and misunderstood him to be her blind date. Highly amused by her personality, he is intrigued and wants to meet her on the show. However, friction once again occurs between Ae-jung and Se-ri for Se-ri has become Doctor Yoon's patient and has a huge crush on him. So not only is Ae-jung being associated publicly with her former beau Dokko Jin, she is also making the Doctor fall in love with her too. Se-ri plans to sabotage Ae-jung yet again. Will she succeed?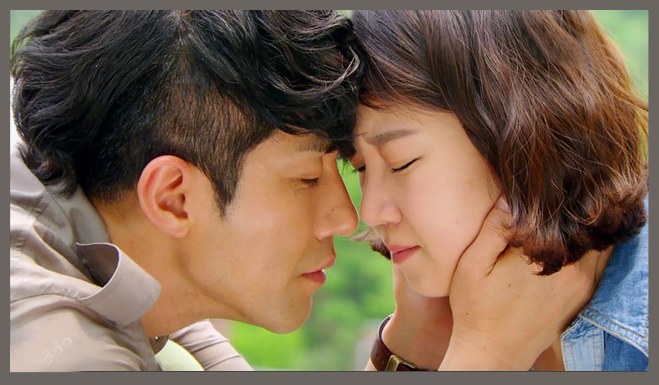 A frenzied relationship at first turns into
a tender and sw
eet one in The Greatest Love
The fictional dating show on the drama, Couple Making, is based on MBC's real variety program We Got Married, where they throw celebrities into fake relationships for the cameras. The concept is a competition-based mat-seon program, essentially setting up people on blind dates for the purposes of finding a marriage partner. The major difference is that in Couple Making, celebrity ladies compete over a non-celebrity eligible bachelor who gives them roses to prevent their elimination (a la The Bachelor), which is how Yoon Pil-joo ends up as a contestant on the show. Through the show Ae-jung gets to meet Doctor Yoon officially and become friendly with him.

The mix of the main characters' mismatched personalities, with the necessity to maintain (or recoup as in Ae-jung's case) public sentiment for career success, makes for great hi jinks, not to mention an interesting social commentary on the entertainment industry in general, and the star-making and breaking power of image control.
A serious turn in the drama results when Ae-jung discovers that Dokko Jin has had heart disease and an artificial valve placed in his chest. The older he gets and the more stress he endures the more challenging his situation becomes and eventually he needs another surgery. Dokko's bravery really impressed me, whereas Unni Gong's more emotional character sometimes got on my nerves. No one does that pout better than Unni Gong, but when her character's life wasn't in danger and his was, there was no doubt who I was going to sympathize more with in this drama. Sad Sister Acts only are tolerable for a short time. Eventually people have to grow up. He was stoic and brave and kept his wits and humor about him through the heart problems, and she pouted and cried. This is really Oppa's show all the way; we do get a happy ending, because it is a romantic comedy for the most part, but I'm not denying there were times when I talked back to the screen and said, "Time to grow up, girl! Your man is sick!" I really liked that the Hong Sisters were strong on the idea that even a sick person deserves romantic love as well as a healthy person.

The Greatest Love is highly recommended for fans of the Hong Sister shows, or fans of Gong Hyo Jin or Cha Seung Won. I didn't know what to expect going in, and I ended up being touched, especially by Oppa Cha's remarkable performance; because of this show I had found a new favorite Korean actor to love.

~~~~~~~~