An interesting take on divorce from children's perspective,
We All Cry Differently
(2014) features an excellent performance by super actress Kim So Hyun (
The Suspicious Housekeeper, I Miss You
,
The Moon Embracing The Sun
,
Rooftop Prince
, etc) as the daughter of an alcoholic who hasn't seen or heard from her father in ten years after her parents' divorce, and then suddenly she has to track him down in order to get a passport so she can go on a trip to Great Britain to study English (as many know your chances of getting a good job in Korea has much to do with how well you can speak a second language, especially English). Her teacher strongly suggests she emphasize to her single mother how important it is for her future to raise the money so she can go on the trip. Her mother struggles financially, due to the fact that her brother often gets in trouble and she has to bail him out, leaving little money for frills.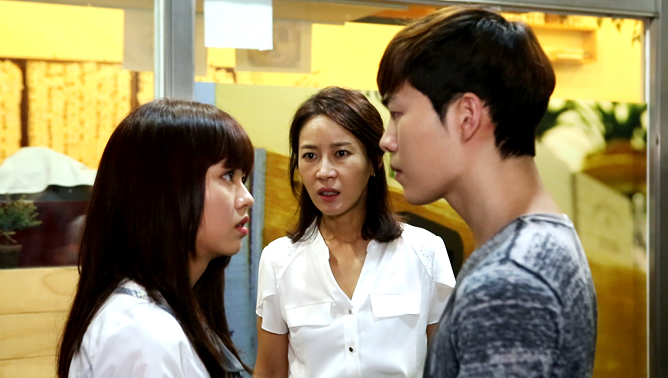 In some ways this drama special reminded me of the Canadian film
Mr. Nobody
(2009) which I really loved because it showed the
truth
about children's reactions to divorce -- their emotions about it can last into adulthood and affect their own relationships with adults in future. As much as many would like to deny it because of selfish reasons, often children suffer silently into adulthood for decades because of the consequences of divorce, because it breaks the trust children have in their parents when they are young and vulnerable
;
these aches don't disappear just because a child turns eighteen years old.
The children in this drama are no different. Watch below to see some very fine performances and some very poetic and unique script writing. Enjoy!
Note: for best visual quality choose 720 HD on the screen menu (the little wheel on the bottom right hand side of the screen)
.