The Story
: When a goodhearted but practically penniless girl named Yoo Yi Ryung (Jin Se Yun), who has lived on the top of an isolated mountain all her life with her grandfather, takes a trip to Seoul for the first time to try and find a job, she never could dream how dramatically her life would change. She sees a young blonde girl named Min Joo (Yoon Bo Ra) running through the city streets with a bunch of men chasing after her. The girl screams, "Help! I'm being kidnapped!" and without knowing the whole story Yi Ryung hits one of the men over the head with a heavy stick that she finds in an alleyway.
The chased girl runs off, and the man who was hit, a Mr. Heo (Lee Shi Un from
Late Night Restaurant
and
Remember
), threatens Yi Ryung with the police for hitting him UNLESS she agrees to fill in for a modeling job that the blonde girl was running away from. She realizes she got the story wrong, that the blonde girl was not being kidnapped, and she agrees to go in her place, to avoid the police, and because he promises that she will be well paid. Once she arrives at this modeling studio she is dressed up like a princess, with the cameras clicking away.
At that moment in walks the famous and wealthy television producer Choi Sae Hoon (Jung Il Woo), who has lived in an isolated ivory tower of his own making all his life
;
he rests his eyes on this new "model" and is transfixed by her beauty.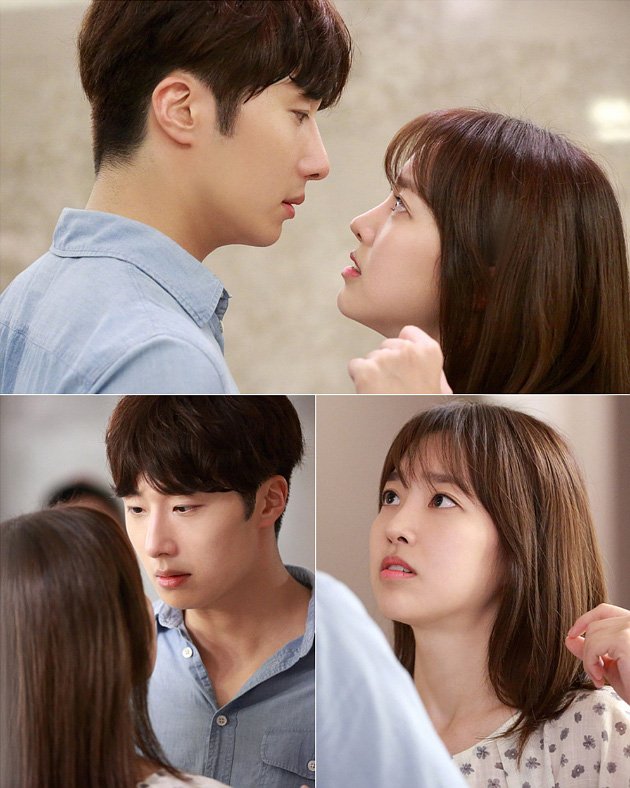 Immediate sparks fly between them when they meet, which they both suppress (of
course
, it wouldn't be a K-drama without that happening!). As the story progresses their relationship becomes very volatile, as they each struggle with the fact they have become addicted to each other for some mysterious reason. Even though they seem to be complete opposites they do have two things in common: 1) they've never been in love before, and 2) they've both been isolated mentally and physically from people for years. Will there ever be a solution to their awkwardness?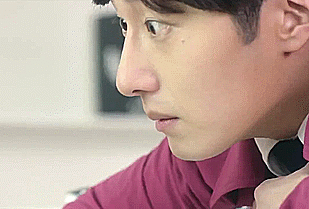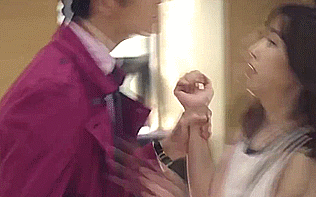 He tries to sign her to a contract but she is unsure of everything, it's been too much of a whirlwind for her. She wants to go home. He is not used to people turning him down. In fact he often visits a psychiatrist to handle his stress, and their meetings are so argumentative that the psychiatrist, in turn, has to visit
another
psychiatrist to deal with his angry feelings toward CEO Sae Hoon! Later his psychiatrist tells him he should fall in love and learn to care about another person instead of just himself and his money. "Even a one-sided crush could help mellow you out," says the doctor. Sae Hoon sneers at him and walks out ... but he remembers his words.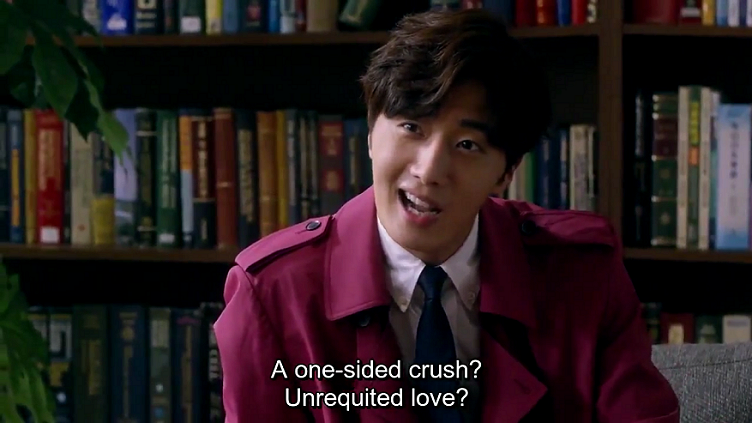 Yi Ryung runs back to her mountain home, exhausted by all the tension, but Sae Hoon discovers where she lives and makes the long trek into the mountains alone to find her and bring her back. It's funny to see him get lost and become scared in the woods. All his money doesn't do him any good with the natural elements!
He finally finds her home and then discovers her swimming in her underwear in a clear stream by her house. To Sae Hoon it looks like Yi Ryung is drowning and he quickly dives in to "save" her. Instead she screams, hits him, and swims to shore, but then looks over at him and realizes HE is drowning, so she jumps back in and rescues him. He is unconscious and she drags him into her home, makes a bed for him to sleep on, and has to take his soaked wet clothes off so he doesn't get pneumonia, which makes for an hilarious scene in the morning when he wakes up and realizes she undressed him completely when he was sleeping. This scene was priceless.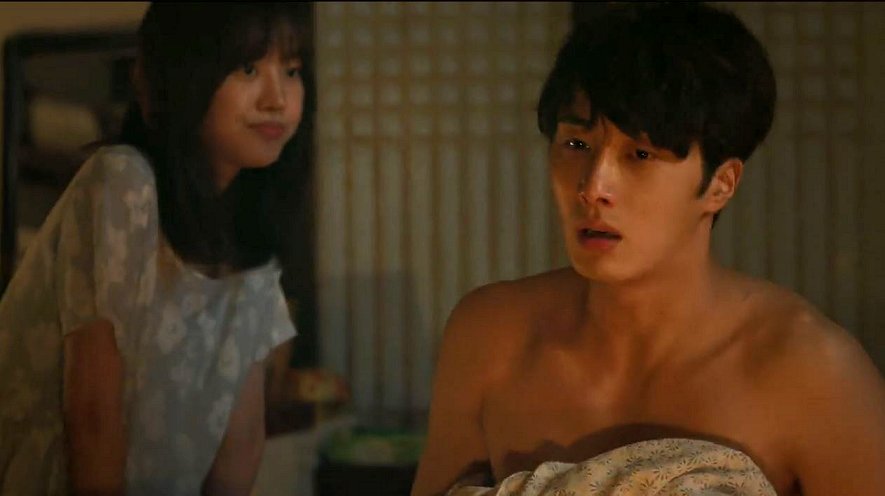 Finally Sae Hoon gets what he came for. She agrees to come back to Seoul and sign his contract to work as a model and possible actress for his television production company. Little does she know yet that her first assignment will be the lead female role in a music video filmed with the famous boy idol group Monsta X. (I guess EXO was too busy -- lol!).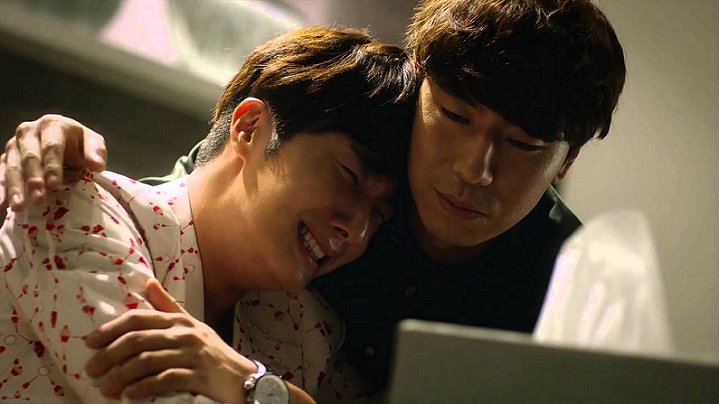 K-dramas all seem to have bromances in them today!
Sae Hoon finally acknowledges to himself he's in love with Yi Ryung but doesn't feel confident enough to admit it to her: he sees it as a sign of weakness. He admits to his right hand man, chief Heo, his true feelings, and he comforts him. Yi Ryung is still confused by his reactions to everything, and I kept wishing she would wise up and give him a bit of encouragement, which is all he really needed.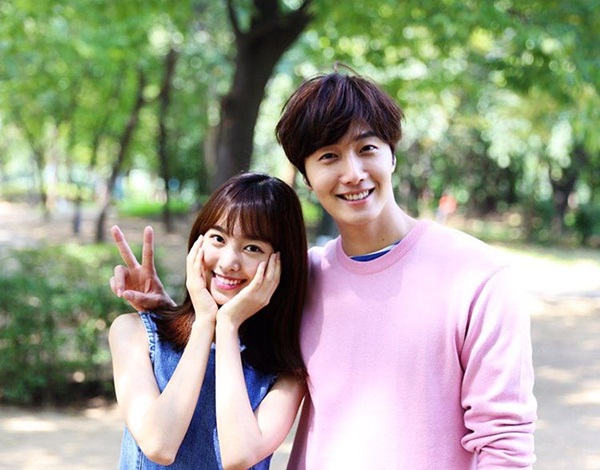 Jung Il Woo and
Jin Se Yun
had great chemistry together
There is a happy ending but really not until the final episode. How they finally admit they care about one another is very funny but sweet. If you like romantic comedies that will easily make you giggle and laugh check out
High End Crush
. You won't be disappointed. I also should add I loved the snappy music, the main theme had me tapping my toes every time it was played! Oh, I should
also
add there are brief cameos from the two stars of
Falling In Love With Innocence
, beautiful Kim So Yeon and Jung Kyung Ho
;
they play reporters. That was cute. Apparently they have remained fast friends in real life after appearing in that drama together in 2015.