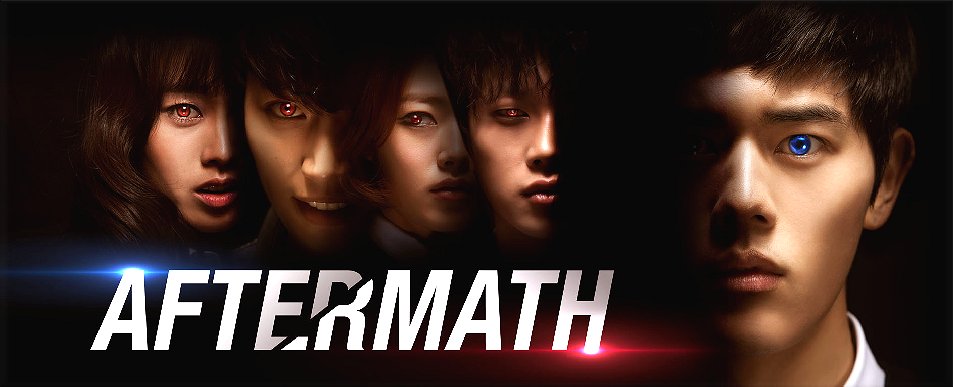 Aftermath
Naver TVCast (2014) 11 Episodes
Supernatural Thriller,
Grade B
Korean Drama Review by Jill, USA
~~~~~~~
I actually watched this short series Aftermath (2014) the year it premiered but thought I'd revisit it again in 2017 when it made an appearance on Instant Netflix. Prints, as always, are the best on streaming Netflix, Blu-ray quality as opposed to the DVD quality on other streaming sites. The series was based on a science fiction web toon by Kim Sun Kwon and originally filmed to appear on mobile devices. It was directed by Kim Yang Hee, a graduate of New York Film Academy in London, produced by Oasis Pictures. Each of the eleven episodes were only eight to eleven minutes long so you can breeze through this drama in one afternoon. The actors were new to me at the time, but now, several years later, I recognize some of them from other shows I've watched since its original premiere.