The Ultimate Miracle
(2014) is about a renowned liver cancer surgeon named Han Myeong Joo (actress Nam Sang-mi who beautifully played the doomed Su In in the 2004 Korean film
The Ghost
with Kim Ha Neul, one of my favorite classic films from Korea), and she has a 90% rate of curing liver cancer patients, but it's those 10% she can't save who worry her. She doesn't believe in miracles because of a past tragedy in her own life, so even though she's a great technician she guards her emotions with her patients and doesn't become close to them. She tries to dissuade the 10% from having surgery or chemo since she considers them hopeless.
She finds out from a superior at work that she gave a wrong diagnosis to a certain male patient named Yoo Jong Min (Ra Gyeongdeok) and she goes out to find him, afraid of a lawsuit for herself, and ending up in a hospice type community in the countryside, where everyone there, young and old, is dying of cancer and is at various stages of the disease. This little village is filled with oddities, but also gentle goodness, and inexplicably the patients have all seemed to come to terms with their illnesses. I started to get a distinctly Brigadoon feeling about this place.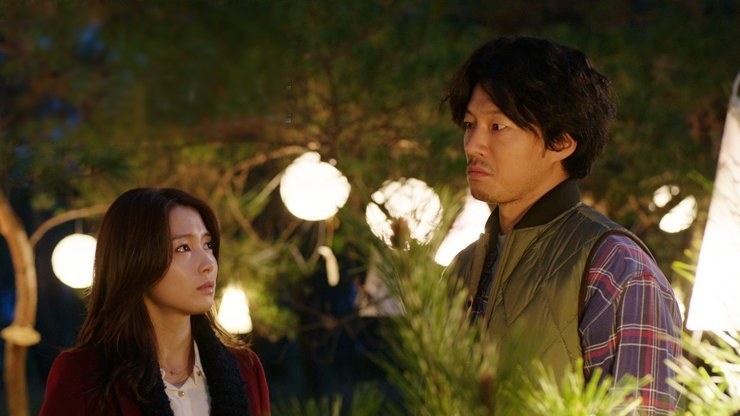 When she meets Jong Min, the man she misdiagnosed, she finds out he knows he doesn't have the cancer, but he had lied to the community and told them he had been sick, but was cured by a miracle from God. The doctor now has to decide whether she will turn him in to the police as a con-man, but since he had done so many nice things for this community in the interim, and they are quite fond of him, it's a hard decision for her to make.
Will she make that phone call to the police and turn him in, or is this man responsible for a
real
miracle in the lives of the people in the community? Watch here and find out what happens.