The story revolves around a rich young real estate company CEO, who basically raised himself alone after his parents died in a car crash, named Yoo So Joon (Lee Je Hoon). He has the ability to travel through time via a subway train from Seoul to Namyeong and back again, and the woman he grows to love, named Song Ma Rin (Shin Min Ah), survived a subway accident with him seven years earlier. Hence their fates become intertwined to the max
;
he even learns that on a date in 2019 both of them are supposed to die at the scene of another accident so he becomes determined to travel to that date ahead of time so that he can alter their terrible destiny!
Ma Rin is a very private person, a professional photographer for an online shopping mall, and she lives with her slightly daffy mother (Lee Jung Un) in a small, cramped apartment. In her childhood she was an actress who was on a hit historical TV drama in which she had a famous scene where she begs for rice during a national rebellion. Her character's name had been Bap Soon, and so the public, when they occasionally recognize her, still call her by that name. One gets the feeling she doesn't particularly like it and would prefer to forget about that past fame and live a simple, quiet life.
She has two close friends to confide in, Lee Gun Sook (the wonderful Kim Ye Won, from
Who Are You?, Flower Boy Ramen Shop, Operation Proposal
) who marries a manager at So Joon's real estate company, and the perky Oh So Ri (Lee Bong Ryun), an office worker with a crush on So Joon's best friend Kang Ki Doong (this actor has the same name in real life as his character). They worry about Ma Rin's loneliness and unhappiness.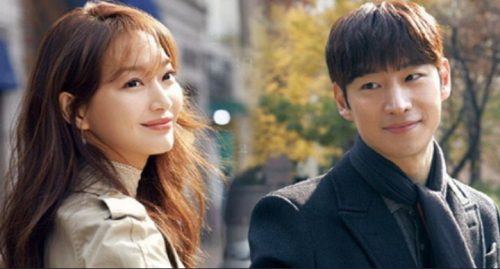 As time passes, and Ma Rin and So Joon keep running into each other in public, they eventually start to believe it's fate that they should be together
;
they start to date and fall in love and eventually marry. So Joon keeps the fact of his ability to time travel from Ma Rin, and whereas once he had been a loner like she had been, he now learns to love another person purely and selflessly. (Their romantic scenes are some of the sweetest I've ever seen in a K-drama).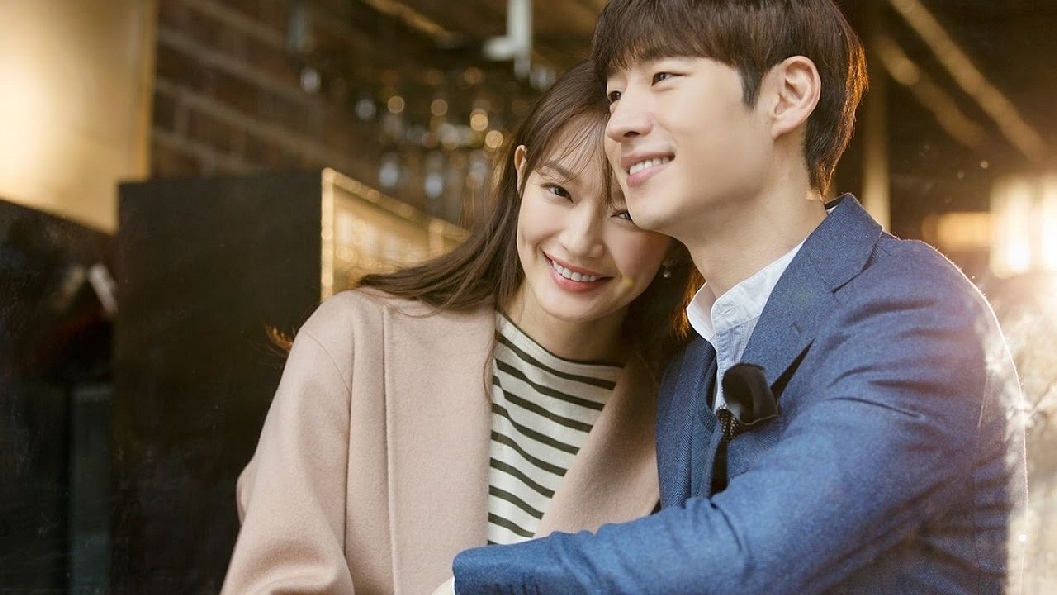 So Joon meets another time traveler, a man older than himself named Doo Sik (Jo Han Chul), who might just have a mysterious connection to Ma Rin, and they often get together to discuss their time travel experiences and how they could possibly alter the future so that So Joon and Ma Rin don't have to die after all on that date in 2019. Then enters a villain in their lives (this was the weakest part of the story to me) and So Joon is injured by him and goes into a coma.
How can a man in a coma still time travel? But he does, and while in the coma in the present day he finds himself living in 2022, alone, because his wife Ma Rin died in 2019! How can he protect his wife from dying if he's stuck in 2022? He becomes desperate to enter the subway and try again but it's currently down for extensive repairs. Is there any hope at all for him to reunite with his wife and save their lives?
There is a surprise, bittersweet ending that I quite approved of and liked, although it entailed the sacrifice of a sympathetic character.
If you like a beautiful romantic story with time travel elements then by all means watch
Tomorrow With You
. You won't be bored, I can promise you that! Enjoy. tvN dramas are quickly becoming the ones to watch.
~~~~~~~~

HOME TO KOREAN DRAMA REVIEWS

~~~~~~~~