Also on board in second male leading supporting role was incredibly handsome Ryu Soo Young (
Rebirth: Next
,
My Princess
) whom I always enjoy watching, even though here he played a rather dastardly character, and in second female lead supporting role Han Eun Jung, whom I had enjoyed in
Full House
and
Return
. It's always fun to go back in time to near the beginning of your favorite Korean actors' careers and see them when they are at their youngest ages, and at the height of their physical beauty. I really pity those K-drama fans who refuse to watch the classics -- the beauty they are missing out on is incalculable!
The Story:
We meet pretty, spunky, and smart "Cinderella" Cha Yang Soon (Jang Nara), who loves martial arts, and who is living in the country with her grandmother (the irrepressible senior actress Kim Young Ok, of countless dramas), dreaming of meeting her "Prince Charming" someday soon, a man who will sweep her off her feet. In her dreams she saves his life from ruffians and earns his eternal devotion. But will it actually work out that way in real life? She's about to find out the hard way that nice dreams often don't coincide so smoothly with reality.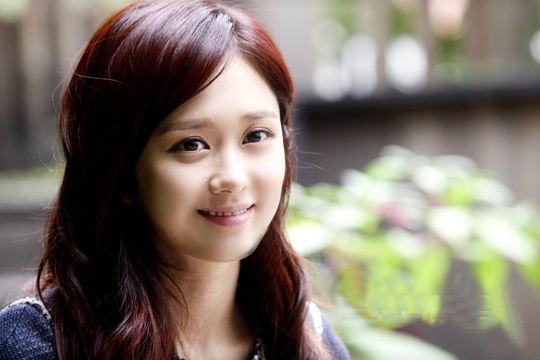 Golly! She Doesn't Look Like
An Old Shoe To Me! ;)
She suddenly meets arrogant and rather boisterous at times Han Gi Tae (Jang Hyuk), the owner of a cosmetics company named Snowy, and in a most crazy way: he was going hang-gliding while on a vacation and landed in her outdoor bathtub while she's bathing in it! It's hate at first sight. Not exactly the dream man she was imagining! for herself.
Suddenly Yang Soon is forced to move to the city of Seoul, in search of a job that will allow her to settle her parents' heavy financial debts. To earn the money she reluctantly becomes a maid for a wealthy family (but of course!), and moves into their mansion. At her job she comes face-to-face with Gi Tae again, who happens to be one of her employers. Angry sparks fly once more between them.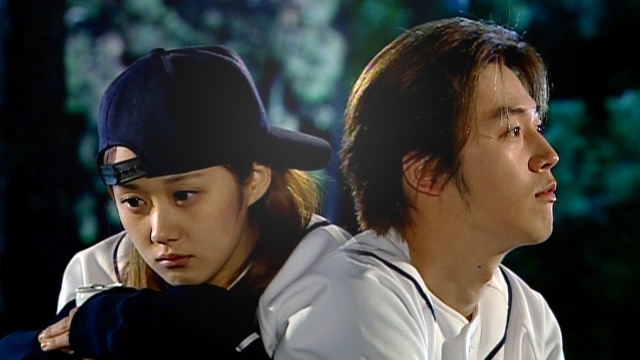 Yang Soon also doesn't get along with Gi Tae's snooty (and snotty) girlfriend named Yoon Na Hee (Han Eun Jung). However she does find herself making friends with Gi Tae's siblings, Song Seok Gu (Yoon Tae Young), and Song Bo Bae (Choo Ja Hyun). Bo Bae becomes her best friend, and Seok Gu is obviously physically attracted to her. Then slowly but surely, a bit inspired by sudden, seemingly irrational jealousy, the short-tempered Gi Tae warms up to her, as Yang Soon teaches him how to behave more naturally with people, to cull their favor. They also discover that they both possess a good sense of humor, especially when fate throws them together under some rather difficult situations. They also find they work rather well together when it comes to a mutual interest in cosmetics.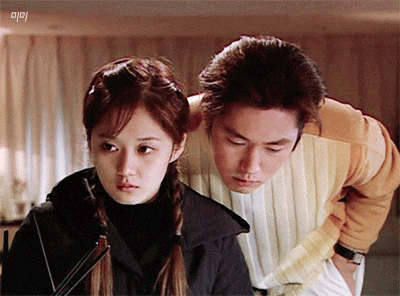 Then events take a more serious turn when Gi Tae finds himself betrayed by a pair of suspicious family members: his rival and cousin Oh Joon Tae (Ryu Soo-young), and Joon Tae's father (Hong Yo Seob). Their behind-the-scenes intrigues lead to Gi Tae's professional downfall at Snowy Cosmetics. Distraught by the upheaval at his company, and suddenly poor as a church mouse, Gi Tae has no one else to turn to except the compassionate Yang Soon. They begin to fall in love in earnest. She teaches him to stand on his own two feet by being an ethical human being, and she teaches him that with hard work and cunning creativity he can gain back everything he's lost financially. "Cinderella" seems to be saving "Prince Charming" in this reversal of the timeless old romance story!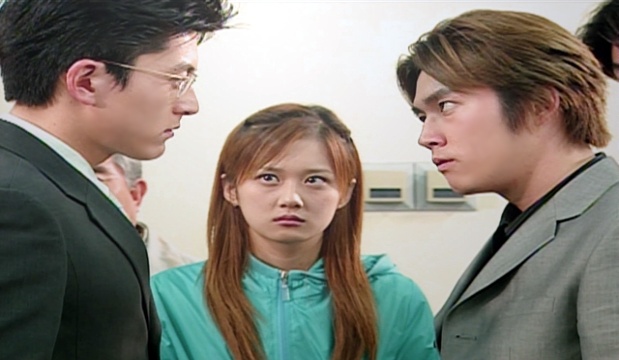 If you enjoy a simple and straightforward retelling of an old classic fairy tale, and you love The Two Jangs, then
Successful Story Of A Bright Girl
is a not to be missed K-drama that's just plain fun to watch, a nice distraction from all the K-drama melodramas out there!
~~~~~~~~~~~~
HOME TO KOREAN DRAMA REVIEWS