While chasing a criminal, Choi Moo-gak literally runs into Oh Cho-rim, who is able to help him flush out the bad guy using her secret ability to see scents. The chase leads them into a public bath, where Cho-rim has to disguise herself so she can sneak into the men's room.

Hilarity ensues
As this partnership begins to pay off for Choi Moo-gak, who is getting recognition for solving impossible cases with Cho-rim's help, she demands that he help her by becoming her comedy skit partner for her Frog Troupe audition.
As the two become more deeply immersed in the Barcode Serial Killer case and in practicing their comedy routine, their relationship gets deeper as well. And as Cho-rim begins to regain her memory, the truth of how their lives are connected is revealed and brings further drama.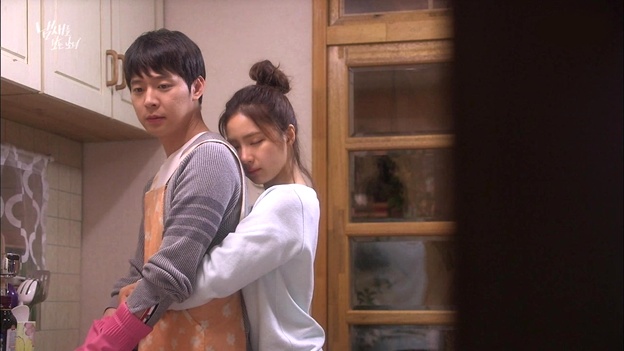 Other cast members include Lieutenant Yeom Mi (played by Yoon Jin-seo), the head of the Special Cases investigative team leading the investigation into the Barcode Serial Killer, and chef Kwon Jae-Hee (played by Namgoong Min,
Remember
), a suave and handsome celebrity chef whose girlfriend and friend have been killed by the Barcode Serial Killer.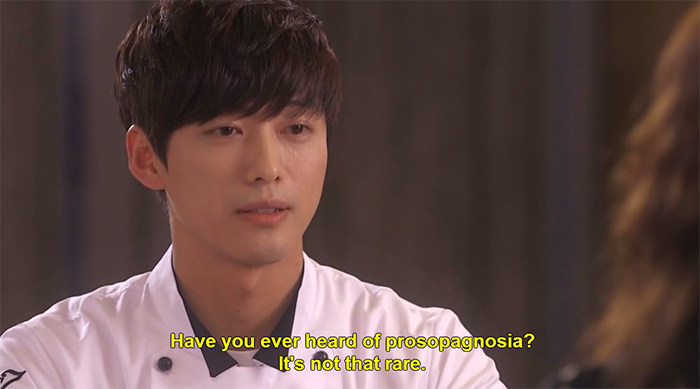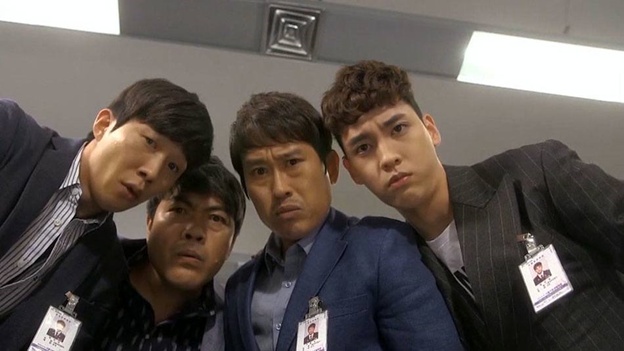 Other Members Of The Investigative Team
The main story arc of the investigation of the Barcode Serial Killer lacked tension and drama because the viewer is aware of the killer's identity very early on in the series. The resulting tension in the crime story comes from When-Will-They and How-Will-They, rather than Who-Done-It.
The romance between Moo-gak and Cho-rim is also a light, sweet pairing. They come together naturally, and there's not much drama between these two. It's some good natured silliness, some arguing, a lot of going out to eat massive amounts of food, practicing comedy routines, and chasing down a murderer together. There is some conflict when Cho-rim's memories begin to surface, but it doesn't last long and is easily swept aside. The crime story takes up the majority of the series, and I wish there was a little more room for the romance – it felt unbalanced.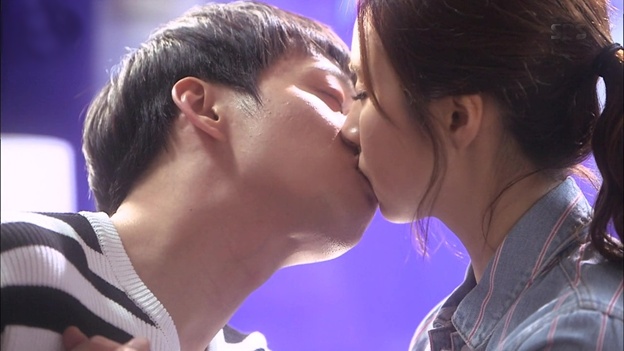 The highlight for me was Park Yoo-chun's comedic acting. Prior to this, I had watched
Sungkyunkwan Scandal
,
Rooftop Prince
, and
Missing You
with Park Yoo-chun. In
Rooftop Prince
, he did have the opportunity to show his comedic side, but because his character was largely the "straight" one, he didn't have the freedom to go broadly funny there. In
Sensory Couple
, I was surprised and delighted to see him flash in and out of comedy, as he practiced the skit routine with (and without) Cho-rim. Obviously, the skit was written by Cho-rim and not actually meant to be funny (the on-going joke is that Cho-rim is not actually very funny for an aspiring comedienne), but Moo-gak puts his heart into it for her sake, and that in itself is sweet and charming.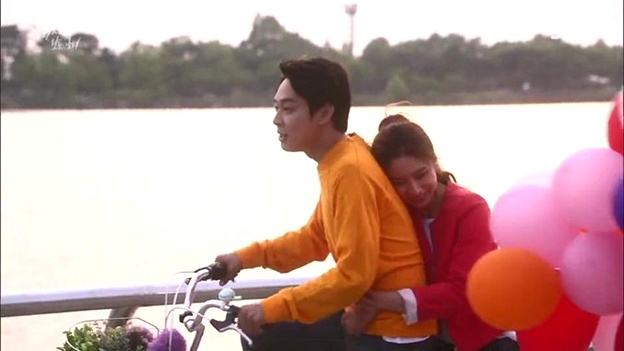 One problem I had was with Cho-rim's initial reaction when she realized she was Choi Eun-seol. She was deeply upset that she was connected to Moo-gak's sister's death, but she did not spare one single thought for the double homicide of her parents. I just thought that was super unrealistic. She regains her identity and she's immediately consumed by her boyfriend's sister's death? What about your parents?
The gimmick of Cho-rim's ability to see scents was fun, but if you thought too deeply about it, it started to give you a headache. (Why does she only see certain scents, wouldn't she be completely flooded by all the scents floating around her all the time, is it a selective thing, etc. etc.) Better just to accept it at its face value and not go deeper. And that's what this series seemed to be asking you to do. Just enjoy it for what it is, and don't try to go deeper.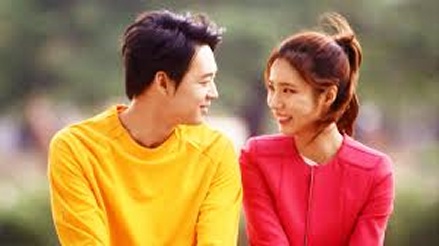 Overall, it was worth watching just for the comedic antics of Park Yoo-chun. The story arc about the Barcode Serial Killer investigation was interesting enough to keep you in your chair, and the "seeing scents" ability was a fun gimmick.
I really did enjoy this series, and finished it in just about a week, but it's not for someone looking for anything with an emotional, meaningful, or deep story. If you just came off of a heavy melodrama like
Missing You
, and are craving something light and sweet, this is just the thing.