An adorable reality type drama (similar to
Roommate
but with just two main real characters), running only six, hour long episodes,
Newlywed Diary
(2017) presents an inside peek at this young Korean stars' newlywed life a year after their marriage in 2016. They bought a small country home and settle in for the winter and Christmas 2017 while they are both on drama breaks, and here we get to see their daily lives together, and with their three adorable dogs and three adorable cats in tow. (I kept saying "Awww, they're so cute, I want them!").
Update 2019: it seems that married bliss was only temporary as the husband filed for divorce this year, and wife accused him of cheating. Too bad. Sometimes I wonder why people even bother getting married anymore.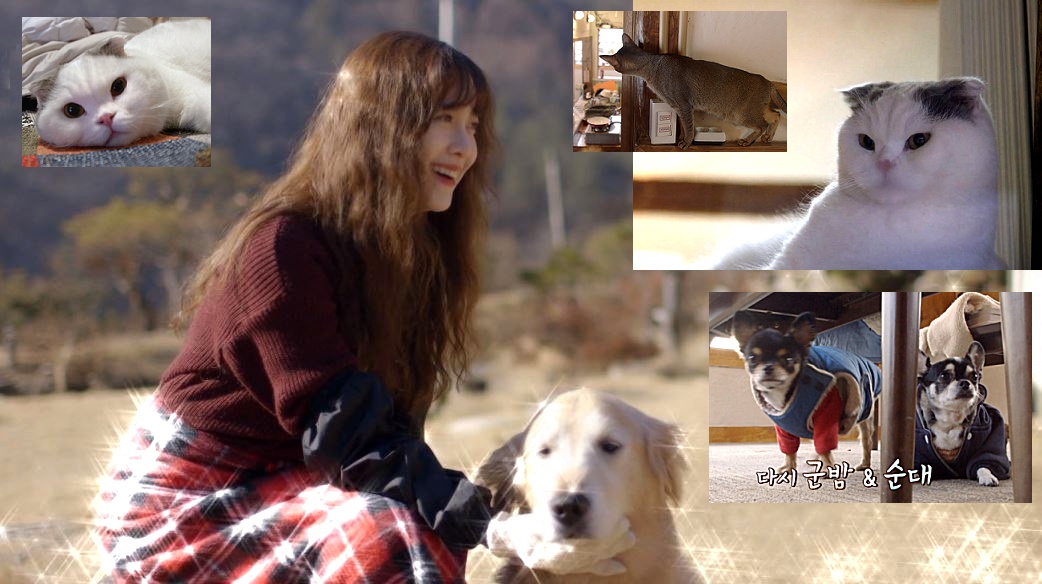 Gu Hye Sun With Her Active Pet Family
If you like Gu Hye Sun (
Angel Eyes, Boys Over Flowers
) and Ahn Jae Hyun (
My Love From Another Star
) then don't miss it. They met while making a drama together in 2015 and it was apparently love at first site, which they talk about in the cute first episode.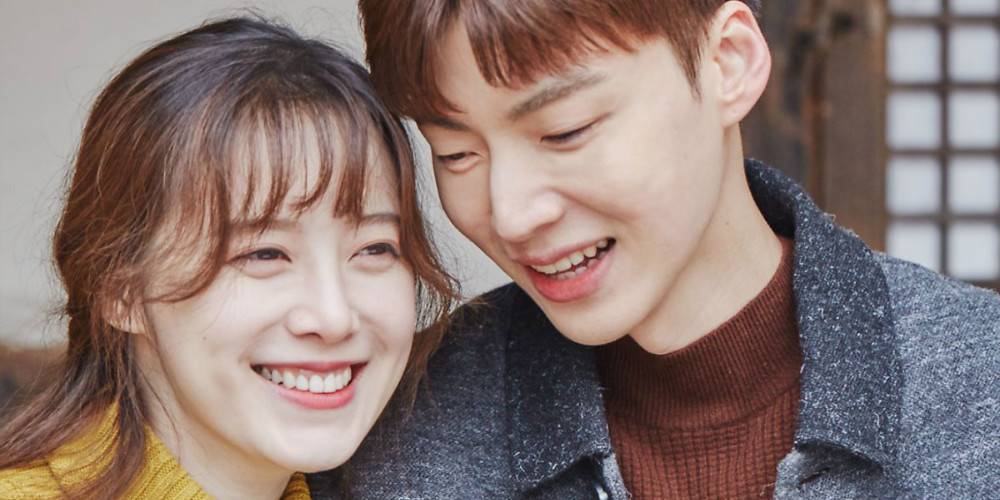 We see them settling into their new home, organizing their stuff, getting their animals accustomed to their new home (it didn't take long at all, they seemed to love it!), deciding on decor, giving each other gifts, and the discussions of various chore allocations (who gets to do the majority of the cooking seemed to be a continual conversation), and trying to figure out mundane things like how do we do banking out here in the middle of nowhere in the mountains with spotty internet and phone connections, who will take trips to the local markets in their one car to get what they need, what will they do for entertainment besides taking long walks and talking, etc.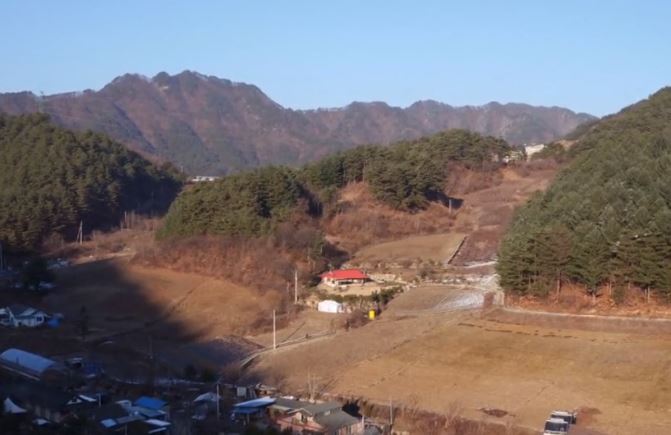 Their country retreat in the mountains
It's obvious this is a very frugal couple, for instance they talk about only having 30 dollars allocated for food to get at the market to last them several days' time and then they end up buying mostly vegetables. If you know anything about them you've probably heard that they donated all the money they saved up for a fancy wedding to charity instead and had a simple ceremony at home with just family and friends.
By the time this show is over you really feel comfortable visiting them, they seem like just a normal every day young married couple, not big TV stars in Korea. When they have to leave the home to go back to Seoul and their acting jobs awaiting them you really feel like you are going to have withdrawal pains and miss them, very very much. They show before and after images of the house while they were happy there and then merge into the same spots deserted a few weeks later. It's kind of sad. A home needs a family.