I remember enjoying this classic Korean murder mystery melodrama
Home Sweet Home
(2010) at the time it premiered, when I was still pretty new at watching K-dramas, but by today's standards it's not as interesting as many dramas I have watched since that time. If you like a strong feminist bent to your stories then by all means check it out, it's still worth a look, if you can find it! Although the title may seem ordinary, the drama actually holds many different and contrasting meanings. The composer of the old song, "Home Sweet Home", is famously known to have never had a home during his lifetime. The characters long for something they doubt they can ever really experience in their own lives: a real home, with real people who love them. The drama is similar to the US series
Desperate Housewives
, so if you enjoyed that show you will no doubt enjoy this K-drama too.
The two actors, in my opinion, who give the best performances are Kim Hye Soo (
Signal
) and Lee Sang Yoon (
Angel Eyes
) as second male lead in one of his first dramas. They are the ones to keep your eyes out for!

The Story:

Psychiatrist Kim Jin Seo (Kim Hye Soo) is trying to uncover the truth behind the strange and mysterious death of Sung Eun Pil (mature actor Kap Soo Kim who played the father in the classic Korean horror film
A Tale Of Two Sisters
). In doing so Kim realizes that Sung's deceased wife, Mo Yoon Hee (Hwang Shin Hye,
Legend Of The Blue Sea
) may not only have been involved in his death but that she may have also been having an affair with Kim's own husband, Lee Sang Hyun (Shin Sung Woo, "Mama Shin" on
Roommate
).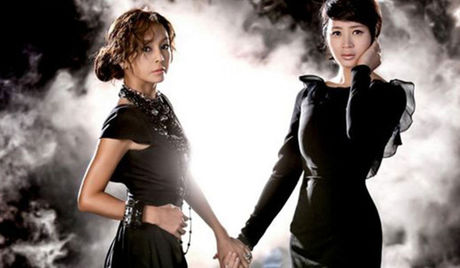 Through flashbacks we go through the maze of what really happened in the past, and the cat and mouse game which erupted between two different married couples, especially between the two women. It does drag in spots, as most melodramas of this sort can often do, but overall it's a neat drama to keep an eye on while you're doing chores around the house, or when you are bored and there's nothing else much interesting on. The cast is simply attractive and fun to watch. Enjoy.