Shin completes his jail time and comes out to a new world. He finds his sister-in-law working at a food stand to support her girls, and his former girlfriend working at a fancy nightclub. She had helped pay off some of his sister-in-law's debts, for which he was grateful. He asks her to leave the nightclub and come back to him but she says she likes having money now and can't stop. He kisses her like in the old days and she can't help but respond. "You're still you," he smiles at her with love. So now Shin has to come up with 100 million won to get his girlfriend out of the nightclub and an additional 50 million won to pay off his sister-in-law's remaining debts.
Meanwhile the evil Do Woo, who had even helped his sick mother commit suicide when he was young (and also rescued animals to eventually torture them - watch out!), is getting deeper and deeper into his corrupt corporate lifestyle. When he hears his father is arranging for him to be committed into a mental institution he comes up against his father in the corporation first, in a power bid to take over completely, claiming his father is going senile. He even arranges a fiery hit on his father's faithful right
-
hand man of twenty years, Hee Do Man (Byeong-joo Lee from
Secret Garden
). Do Woo's sweet younger sister is also beginning to suspect her brother of the murder of Hee Do.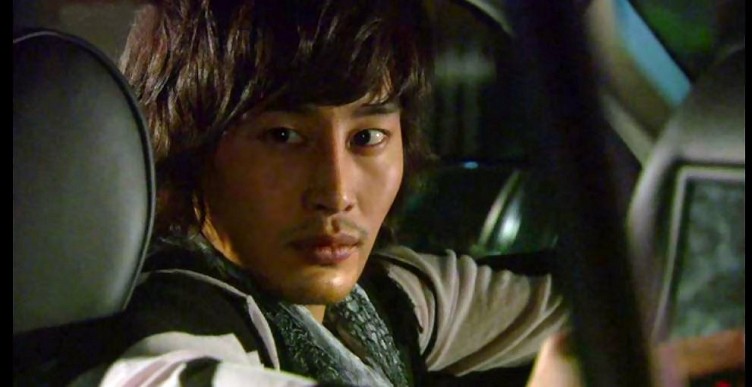 Actor Philip Lee (more eye candy!) as Jae Myung Do
~~
Note once more the face half in shadow, half in light
Shin enlists the help of a wide array of people to help him receive his justice; friends like restaurant owner Moon Ho Park (Moon Shik Lee), past criminals he was in jail with (including the adorable autistic character Kyung-tae Ahn - a stock market genius - played by wonderful actor Ki-woong Park), gamblers, cops, detectives such as the character Detective Kim (played by prolific veteran actress Mi-kyung Kim), and most importantly of all the estranged son of the murdered Hee Do, Jae Myung Do (dreamy American actor Philip Lee from
Secret Garden
), who flies in from America after his father's death and becomes involved in seeking justice for his murder. It's only a matter of time before Do Woo and Shin have a major confrontation as Shin and supporters plan to bring down Do Woo's construction company and all his corrupt cronies.

As usual for these revenge dramas there are many twists and turns to keep you on your toes. For instance, Shin doesn't really count on his old girlfriend
Kyung-ah getting romantically involved with Do Woo, but that's what happens. There will be many other surprises in store for you when you watch this show, some unexpected tragedies, and some special touches (like the restaurant owner constantly playing creepy classical music on old LPs, even when Hee Do is being murdered!), as well as some great dialogue to enjoy. I must admit, though, that some of it gave me the willies, knowing how Park Yong Ha was to die a year later, for instance when he goes to the mausoleum after Hee Do is buried. "I never wanted to come to a place like this ever again," he says. Shudder! In many instances I felt like I was watching an episode of The Twilight Zone, watching Park Yong Ha in his last drama.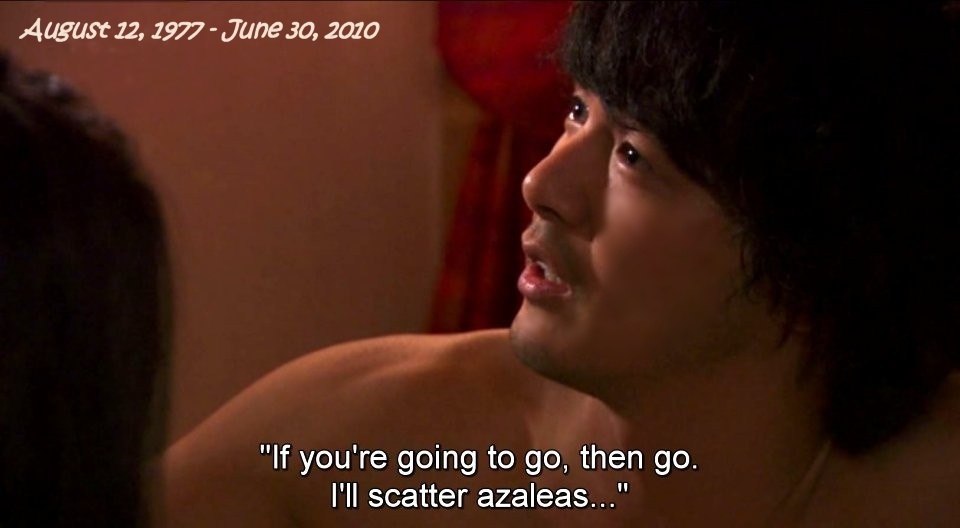 But I think my favorite shot of the entire series is one of scene-stealing actor Kang Woo Kim playing Do Woo (gosh, is he a dead ringer for fellow Korean actor Kwon Sang Woo - they should pair them up in a drama or film as brothers!). It's a scene near the very end of the drama, when he kisses
Kyung-ah, and one eye opens and looks over at Shin in a very telling manner. You'll just have to watch the drama to understand why that moment is so spine-tingling!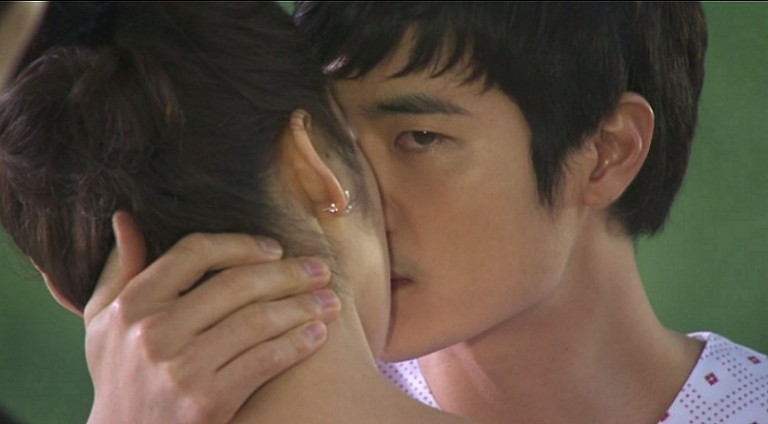 ~~~~~~~~~~~~~~~~~~~~~~
Buy Story Of A Man on Amazon
~~~~~~~~~~~~~~~
HOME TO KOREAN DRAMA REVIEWS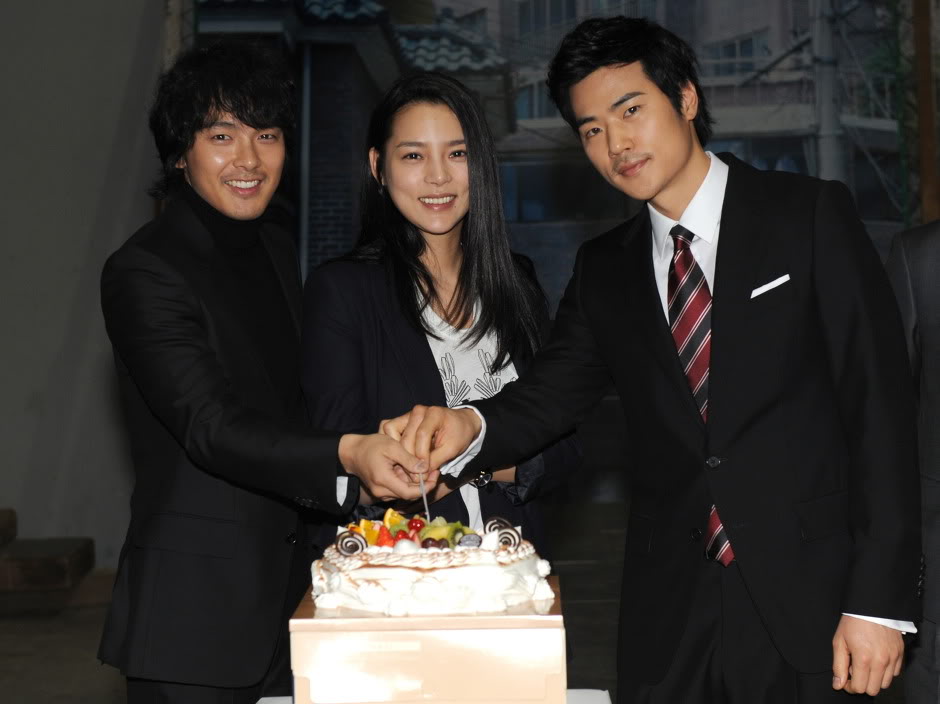 RIP