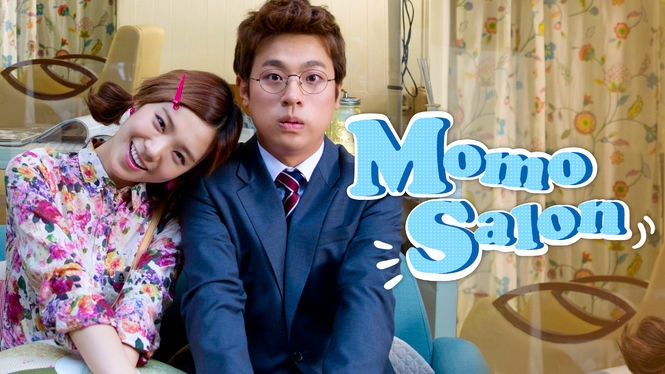 Momo's Salon
Romantic Comedy
Naver TV (2014),
Grade: C
6 Episodes of 6 to 9 Minutes Each
Korean Drama Review by Jill, USA
~~~~~~~
Another bit of Korean drama fluff that I watched on Streaming Netflix in Summer 2017 when it was added, but there's not much substance to Momo's Salon (2014) other than the hopes and aspirations of a female hairdresser named Hye Ni (Lizzy) opening her new salon and trying to grab new customers and keep them as regulars by using her various charms. To help make ends meet, when she basically has zero income starting up, she also decides to use her shop as a delivery center for mailing packages, hoping that the extra traffic to her place of business will bring her new haircut patrons.

One young fellow who keeps returning for packages and occasionally a haircut is a wannabe civil servant named Chang Gyun (Park Jung Min) preparing to take his test and find his first real job afterward. Soon we start to realize he has a huge crush on Hye Ni and that's the real reason he keeps coming around to see her. In flashbacks we see all the times he watched her from a distance, worried about her, and thought about her longingly. When he thought she might see him he would duck and hide.




Then finally he gets up the courage to ask her out but pretends he wants to get a new haircut to ask some OTHER girl out. Hye Ni, a bit jealous, deliberately gives him a rather ugly haircut that's amusing. Then soon after that haircut he decides to stop being shy and presents her with flowers and admits the truth, that she is the one he wants to ask out.

That's basically it. The show was sweet and cute, but certainly no masterpiece. I found that the best thing I liked about it was the musette accordion music played in the beginning of each episode and sometimes during moments in the show itself. A musette accordion has a nice Parisian sound quality to it that I've always loved, and it really fit this bit of fluff to a T. If you have Instant Netflix check it out before they take it away -- most K-dramas don't last very long on Netflix, more's the pity.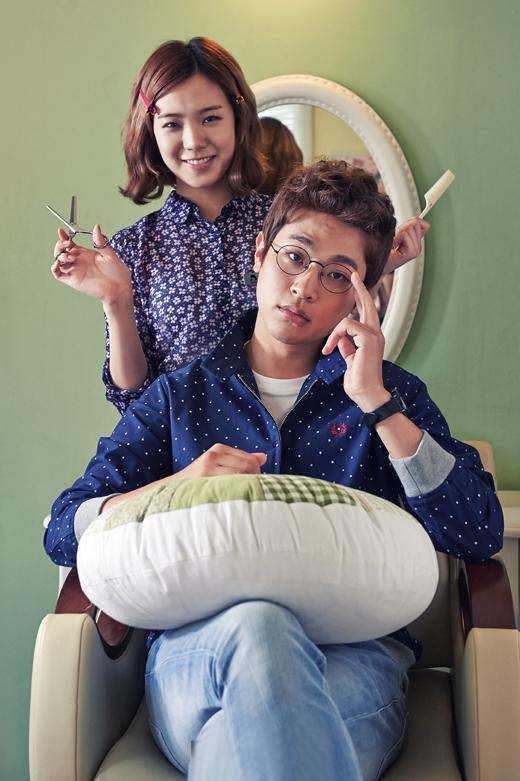 ~~~~~~~~~~~~
HOME TO KOREAN DRAMA REVIEWS