I'll be honest and say I watched this short 4 episode drama
Looking For Dorothy
(2006) over ten years ago when it first came out
;
it's now hard to find on the internet, not even YouTube, because it frankly wasn't very good, so I'll not waste much of my time on this drama except to say that you aren't missing anything by missing it. I went along with it because I cared about the story of missing children at first but the end was just so annoying and fruitless that I became majorly ticked off and just about wiped this drama from my mind for years.
You see, the main little girl (Kim Ye Won) you think was kidnapped actually engineered her own disappearance after other children were kidnapped, hoping that the shock would bring her divorcing parents back together again as a couple! Egad! It's not
The Parent Trap
where two children conspire in cute, positive and subtle ways to bring their parents back together, it's actually being psychologically cruel to the parents to accomplish an underhanded goal. I'd ground the child until she was 18 if she ever did that to me!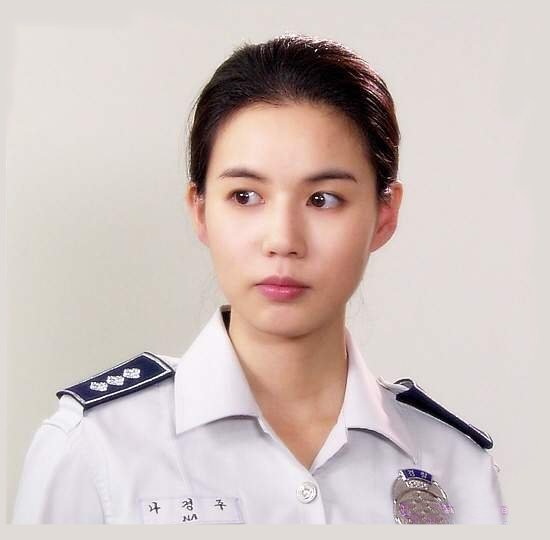 The only cast member I knew at the time was Park Si Eun playing a cop; she had been second female lead in the Hong Sisters' first drama
Delightful Girl Choon Hyang
(2005). I actually liked her performance and character better here in this drama and that's probably why I tolerated this short drama till the end, despite its many annoying faults. Don't think the other actors here had big careers after this show either. Trust me: this one is best left forgotten. A K-drama story about child kidnappings should be taken very seriously and not made ridiculous by a stupid and frustrating ending.
Cast
Kim Young-Ho - Park Yong-Su
Park Shi-Eun - Na Kyeong-Ju
Lee Se-Chang - Lee Hyeon-Su
Ji Su-Won - Seo Ji-Su
Lee Dae-Yeon - Ban-jang Pyo
Kang Sung-Pil - Det. Jo
Lee Won-Yong - Park Hee-Jae