During the birthday party it becomes known to everyone that In Ho has deliberately kept the terms of his new will hidden from all of them. Not only that, but it's made known to everyone that anyone who tries to find and read his new will ahead of time will be excluded from receiving any estate money. Oh, all their ears pick up on THAT bit of important information: nevertheless, it starts a frenzy of late night explorations in the mansion, after In Ho is asleep, by all the people at the party who are interested in receiving a share of this estate in his revised mysterious last will and testament. (Some of this traipsing around at night in the mansion is very, very funny! how I giggled!).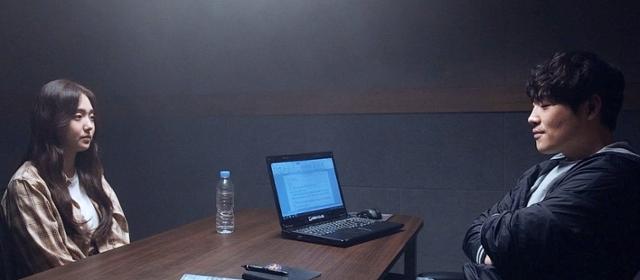 Interrogating Bit Na
Then that night after the birthday party, as the guests (except the lawyer) stay on overnight, painter In Ho starts to have convulsions and dies an agonizing death. Was it a natural death, or was it planned by someone with an axe to grind against him, or someone who worried they would be excluded in his will?
We go through the rest of the story slowly discovering that it was in fact a murder: someone or some people in the house had given him excess sleeping pills and a shot of nicotine, a drug that he was allergic to. The police get involved and suspicions start to fall on each and every person who had been in the house that night. His daughter Bit Na is accused of possibly giving the shot because she is a nurse in training and would know how to give an injection. She vehemently denies the accusation and is supported by her loving mother Ji Hye. Then someone hits Bit Na over the head with a golf club. So that slows down the suspicions placed on her for the murder. Down through the list of suspects the police go, taking each person to the police station for private questioning, including Bit Na. She is clever, however, convincing the police she couldn't possibly have done the evil deed, but that she will spy on the rest of the people in the house for them, to find out what she can about the motivations of the others who might have wanted In Ho dead because of his money. She claims she has no interest in the money whatsoever, a statement that drives her avaricious mother crazy! Her child support for Bit Na ended and she wants her share of the estate money equaling 60 billion Won.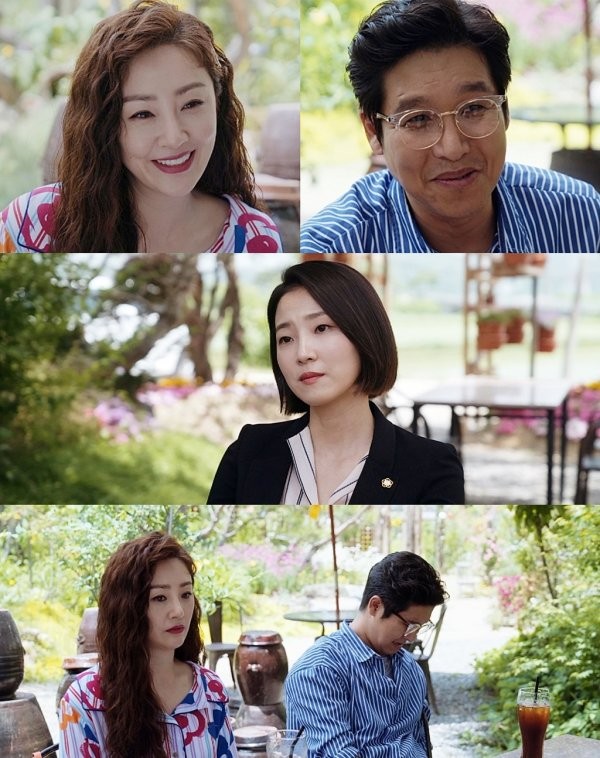 The Family Lawyer (Center)
Trying To Figure Them All Out
Then eventually it is discovered that In Ho had NOT painted the famous paintings that had made him wealthy! His long term manager Jung Woo had been the real artist; he had been blackmailed by In Ho into painting for him, and Jung Woo even goes on national television to reveal this bombshell news after In Ho's death. However, suddenly he dies too, it seems due to yet another allergic reaction to something! Then the nephew Hae Joon discovers that when he was a child his father had been (supposedly) inadvertently killed, and In Ho and manager Jung Wook had disposed of his body in the woods to hide their guilt. Could that have caused Hae Joon to commit a revenge murder?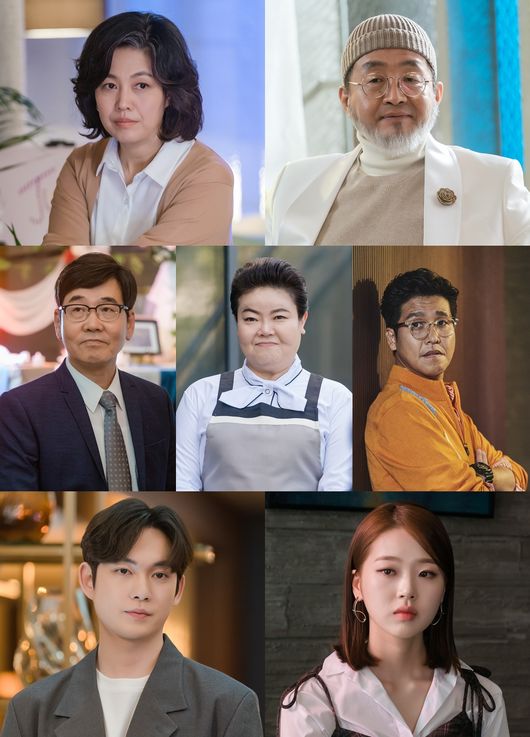 Family secrets keep coming thick and fast, such as Sul Young being discovered to have had a miscarriage with In Ho's baby years earlier. She had learned she could never have children and resented even more Ji Hye and Bit Na showing up in their lives and tearing their marriage asunder. Could Sul Young have been the murderer of In Ho because of jealousy and revenge against him? If so, why wait all those years then, to kill him? It would more likely have been done as a crime of passion, not premeditated for two decades.
Then someone at night steals all the rest of the paintings laying around the house and takes them to an auction house to be sold, circumventing the terms of the will. The rest of the people in the mansion combine forces against this person to stop them
dead
in their tracks. :)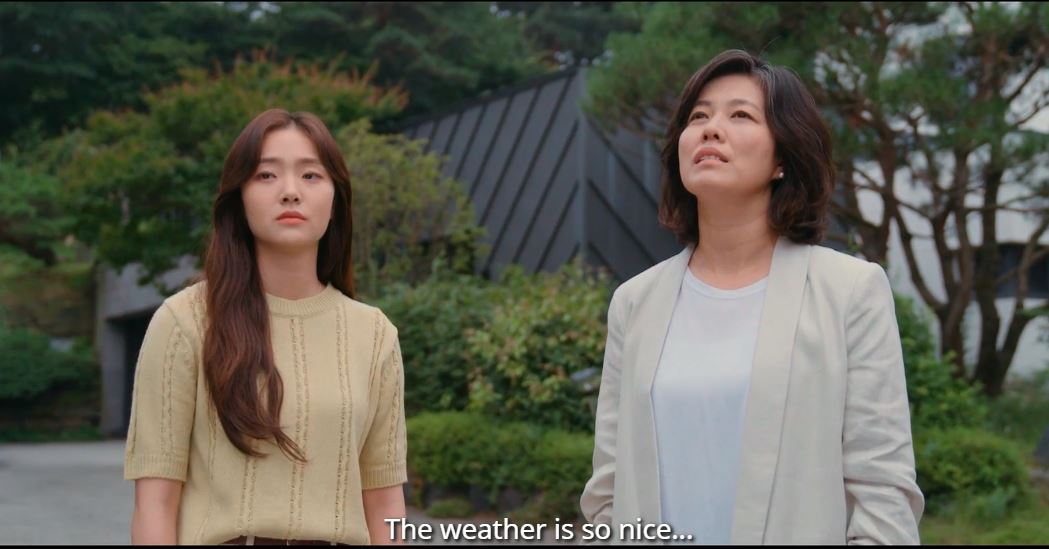 Why does this phrase keep following me
around in so many K-dramas these days?
LOL!
Oh, this drama was so much fun. It will keep you guessing and you'll be hard pressed to turn it off to go about your daily business. Your mind will constantly be thinking about this story. If you like a great murder mystery then don't miss
Chip-In
. Such a wonderful break from "flower boy" romances. Enjoy!