The Story
:
An Ashtanga yoga instructor named Kang Nara (Bae Yoon Kyung) is driving with her boyfriend Jeong Nam Il (Park Kang Sub) over a city bridge on her way to work when an expensive red sportscar cuts them off and then speeds off. Nara yells out loud that he must be a rich jerk because no one else but a rich jerk would ever do to people what he just did to them. Moments later we see who the
real
jerk is because the boyfriend pulls over and tells her to get out of the car: he's late for a meeting, so she can walk the rest of the way to her own place of business! She is forced to walk on the breezy top of the bridge! ("She needs to get rid of
you
, buster!" I was yelling at my screen, in the first five minutes, haha!).
Almost at work, she passes by her apartment building and suddenly the same red sportscar comes careening down the street and turns into the driveway! Nara wonders, "Does this jerk live here?" and it turns out the guy's name is Seol Tae Joon (Joo Jung Hyuk) and he's actually the son of the irascible rich landlady (Lee Ji Ha). Nara knows she is late with her rent, that the landlady will probably be yelling at her soon to hand it over, and when she sees the landlady appear she jumps into the red sportscar, scaring its driver Tae Joon. When the landlady starts to try and look inside the red sportscar for her son, Tae Joon says to Nara, "Don't worry, these are tinted windows, she can't see you." He infers that he knows all too well that his mother is kind of a terror about money. As they talk in the car and he soothes her feelings she starts to relax. Maybe this jerk isn't that much of a jerk, after all!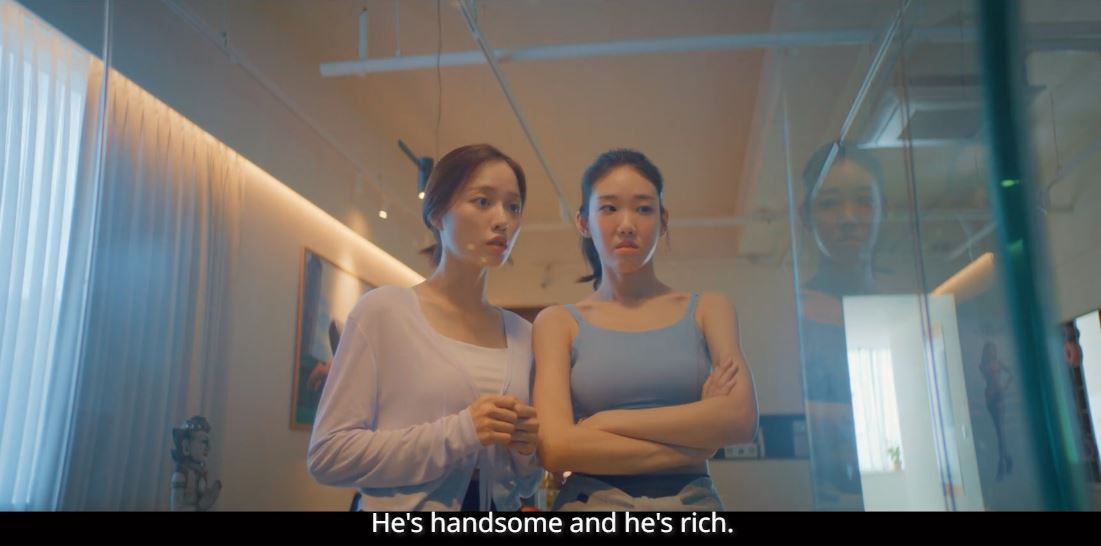 They separate for awhile but then fate brings them together again when Tae Joon shows up at Nara's yoga studio and wants to take classes. Private classes, no less! Because she needs the money and it would help pay her rent to his Mom, Nara agrees to the private lessons. Tae Joon is pretty much a klutz, a slow learner at best, he calls himself a rich loser with no employable skills, and Nara starts to pity him. However, as time goes on they become friends. Others around them seem a little wary of their developing relationship, especially after Nara's current boyfriend breaks up with her. A funny elevator scene occurs with all three of them in it, Nara, Tae Joon, and the old boyfriend Nam Il. (I thought to myself, "This scene is worth the whole drama special". How I giggled!).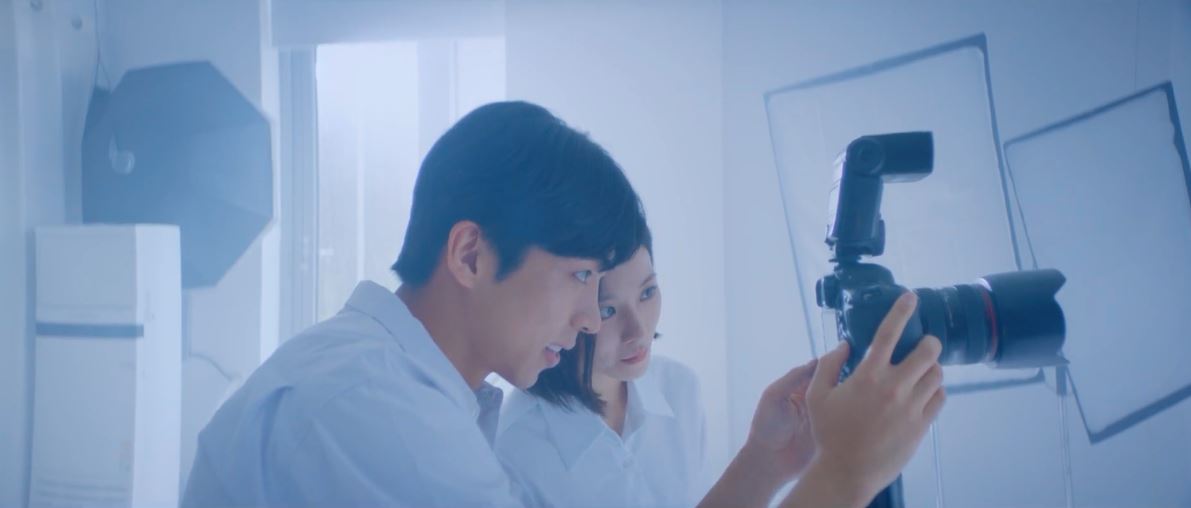 More misunderstandings result from Tae Joon's Mom, and Nara's best girlfriend Goo Hyo Joo (Oh Ha Nee) a fellow yoga instructor at their school, about her developing relationship with Tae Joon. Soon Nara and Tae Joon have to come to terms with their honest feelings for one another, admit that they are glad they met each other, and make a joint decision about how to bring peace to everyone they care about who are concerned about them. Tae Joon develops a skill for photography, encouraged by Nara. At least he's better at that than yoga! The future looks bright for them after all. Nara looks like she might be able to buy the yoga school outright, securing their future. The End. :)