The Story
:
We begin our story In the Springtime of 2006, and are introduced to several high school classmates who are friends sitting in the same classroom together everyday. They include shining personality and artistic (but not the greatest student in the world) Shin Soli (So Ju Yeon) who is seventeen years old, and who has a huge crush on quiet, smart student Cha Heon (Kim Yo Han) who wants to be a doctor. We also meet Woo Dae Sung (Yeo Hoi Hyeon), an athletic student, excellent at swimming, and he has a not so secret crush on Shin Soli. There's also attractive female student Kang Ha Young (Cho Hye Joo), closest to Shin Soli, who has a crush on the school doctor. Last but not least, we meet be-speckled and funny Jeong Jin Hwan (Jeong Jin Hwan, same name as his character), the class clown, who has his own unrequited crush on Kang Ha Young.
Scenes and Funny Bloopers

Also on the sidelines is a class troublemaker, Wang Se Hyeong (Kim Dong Kyu), who sometimes breaks out of his dark side to help other students in need, ultimately proving himself a good guy. Another pretty female student, named Oh Hui Ji (Park Ji Won), has a crush on Cha Heon as well, and sometimes that brings her into conflict with Shin Soli, although they ultimately end up burying any hatchets and remaining friends. Hui Ji becomes dependent on painkiller drugs but ultimately breaks free of the addiction.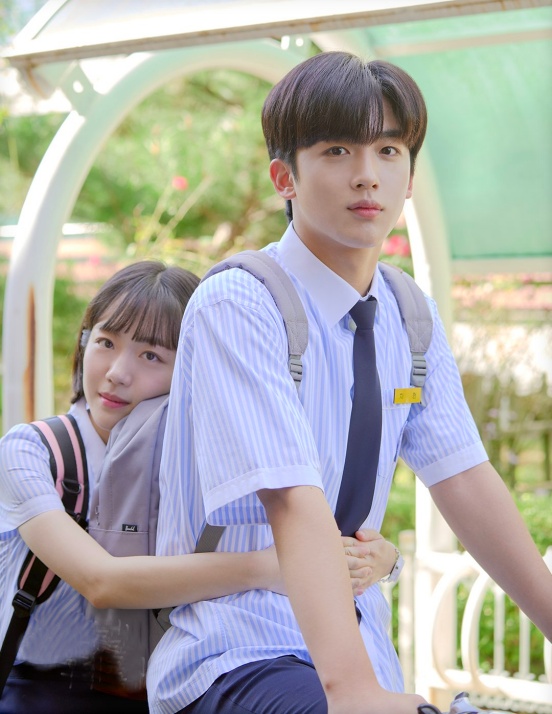 Shin Soli's parents (Jo Ryun, Yoon Seo Hyun) are salt of the earth, funny types to watch; they encourage their daughter in her love for Cha Heon. Cha Heon lives with his father (Lee Dong Kyu), his mother having passed away earlier in his life. In flashbacks we see that Shin Soli and Cha Heon had originally met in childhood, so it's endearing to see their "first love" romance blossom over time.
All the closest classmates often get together after school to go to events together. As time goes by the school doctor leaves and Jeong Jin Hwan develops a serious illness, which finally causes Ha Young to realize she actually loves Jin Hwan. At the same time swimming student Dae Sung has some physical problems as well that might negatively affect his desired career as a professional swimming champ. Shin Soli offers emotional support but it's clear to Dae Sung that she still loves Cha Heon. He backs off from pursuing her time and time again, and tries to just remain friends with her, calling her affectionately "brother!" and helping her when she's in need and Cha Heon isn't around.
Marriage Celebration

Eventually after high school graduation we watch all the friends go to college together, graduate, and go on to promising careers. Jin Hwan and Ha Young get married, Shin Soli temporarily breaks up with Cha Heon when he goes to America to study medicine, but they eventually end up together when he returns to Korea. Soli becomes a web toon artist, and creates a popular web toon called - you guessed it! -
A Love So Beautiful
. Eventually Cha Heon and Soli become engaged. Swimming star Dae Sung meets a female doctor friend of Cha Heon's, named Dr. Seo Ji Su (Yang Yu Jin), and sparks seem to fly between them, leading one to suspect that Dae Sung will finally have a romance of his own.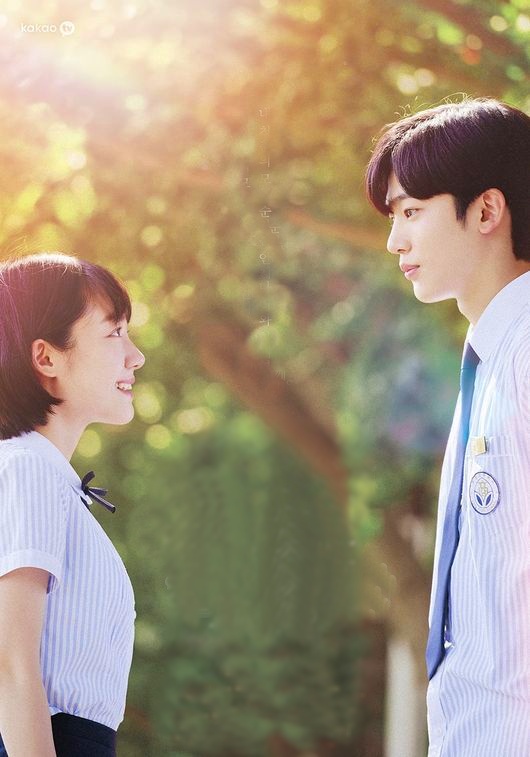 If you are tired of all the darker-themed Korean dramas that seem to proliferate these days, then definitely give
A Love So Beautiful
your undivided attention. It's filled with irrepressible charms! You won't regret it, I promise! I'm sure I'll be watching it again whenever my spirits need to be lifted from all the trouble in the world today. Enjoy!