Korean Actor Jin Goo Picture Gallery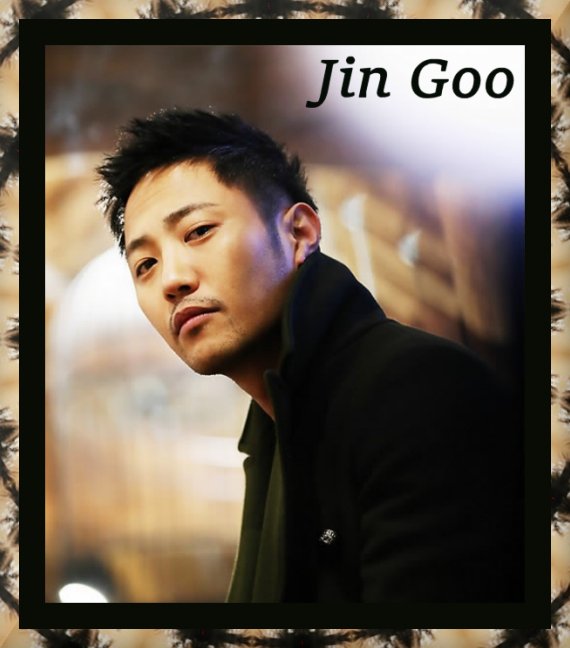 K-dramas: All In, Swallow The Sun,
Spotlight, Descendants Of The Sun,
Falling For Innocence, Ad Genius Lee Taebak
Athena: Goddess Of War, Tokyo Shower
Films: A Bittersweet Life, A Dirty Carnival,
Epitaph, Mother, C'est Si Bon, Love Me Not

~~~~~~~~~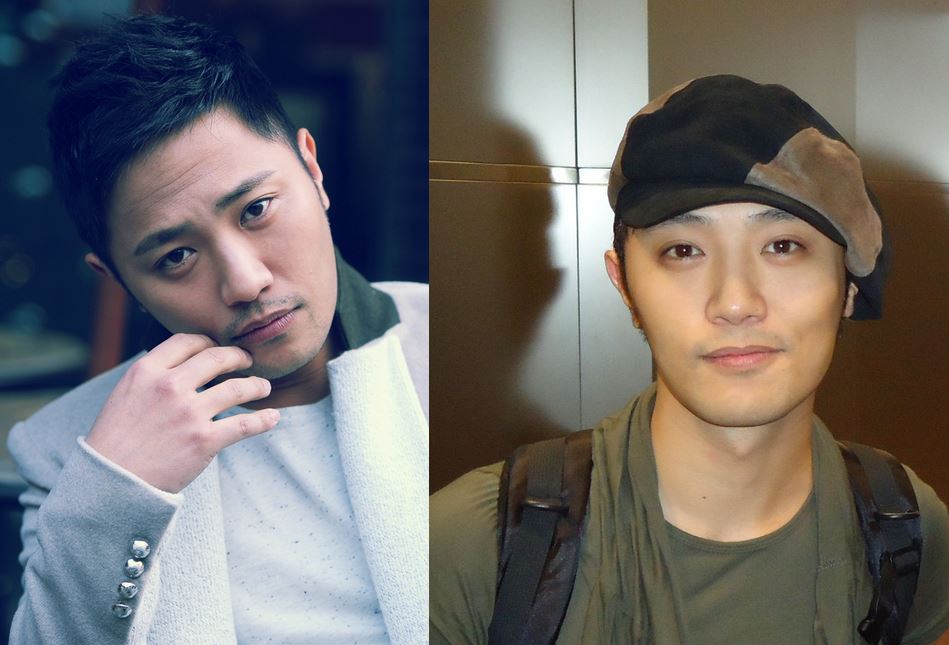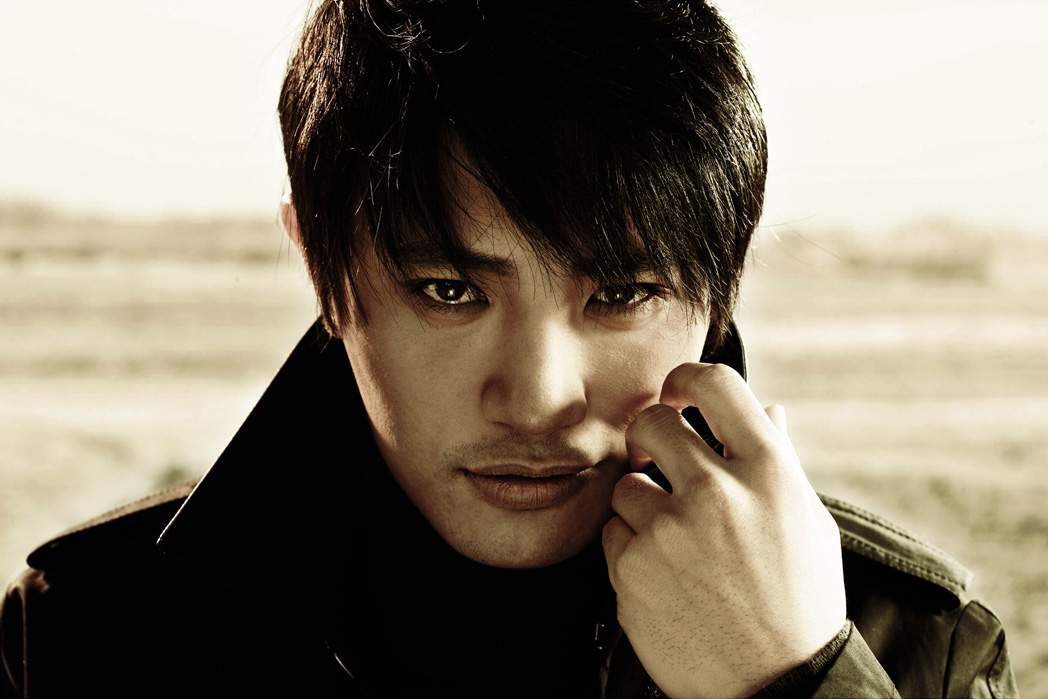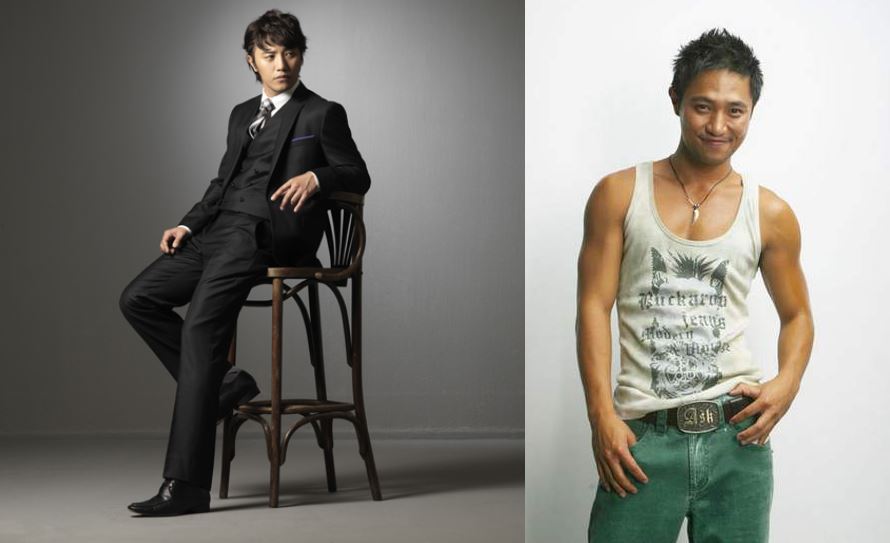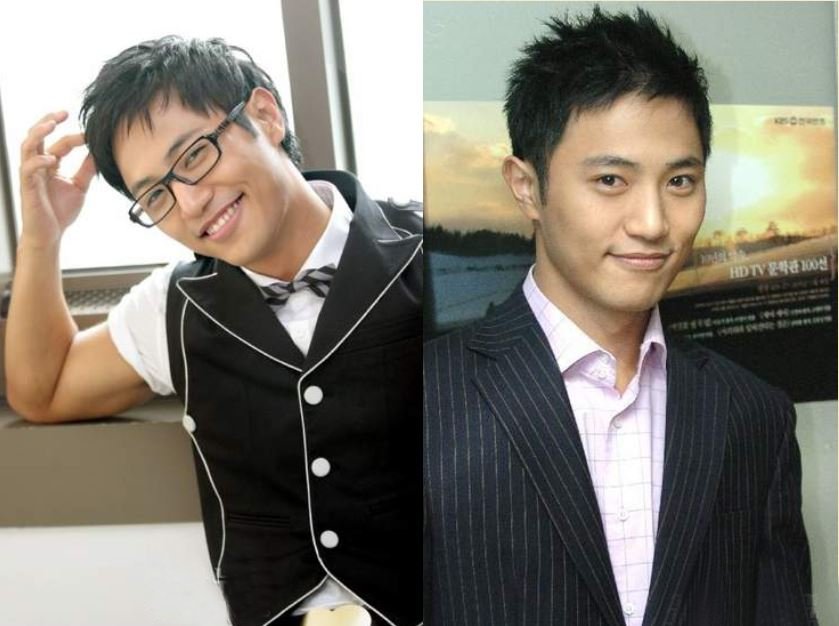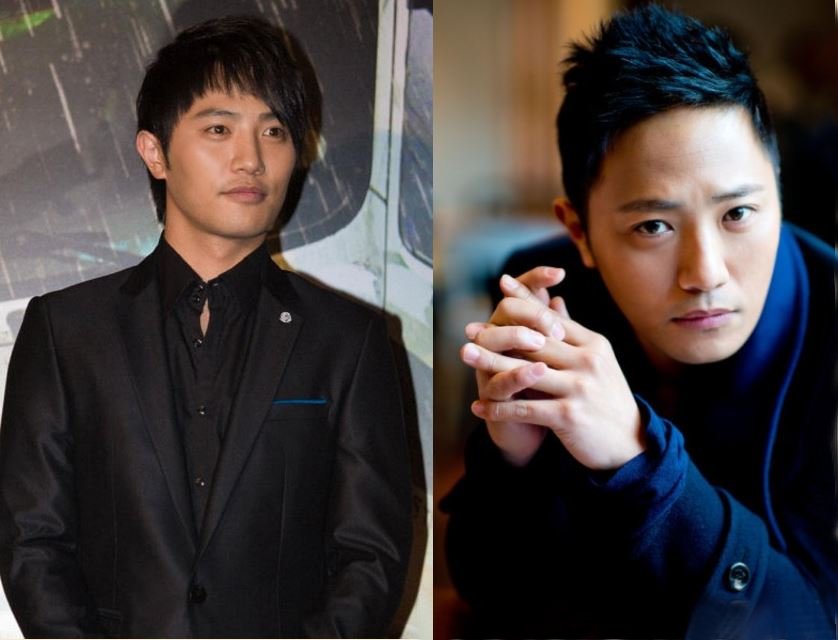 ~~~~~~~~

WORKS

~~~~~~~~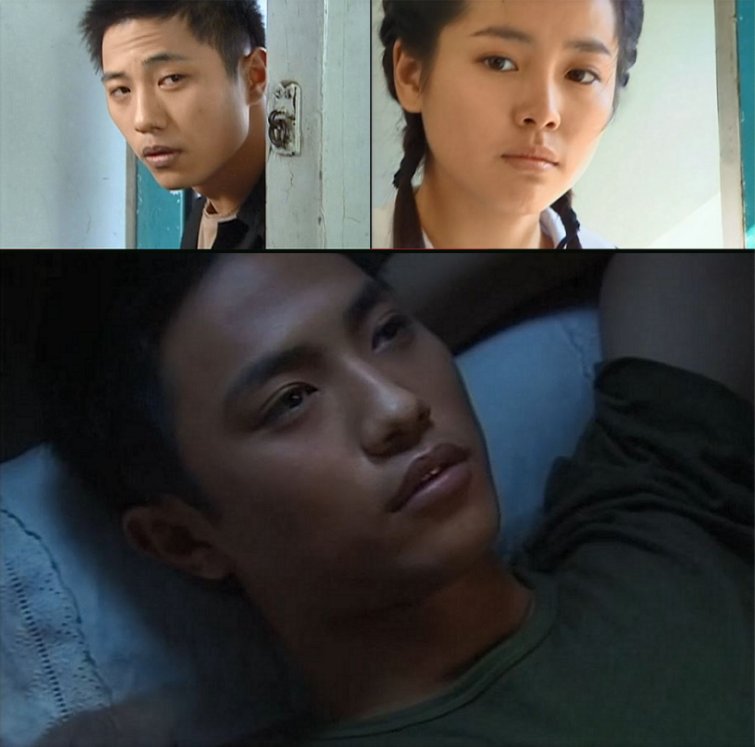 Jin Goo playing the younger version of
Byung Hun Lee in All In (2003).
Staring at a young Han Ji Min for the
first time on a train and thinking of
her later while in bed; Han Ji Min's
character is assumed by Song Hye Kyo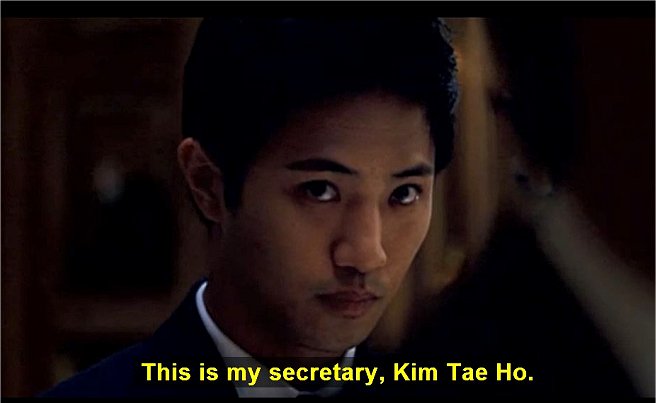 Jin Goo played the Kim Bum role from the
drama That Winter, The Wind Blows, in the
film version it was based on, Love Me Not (2006)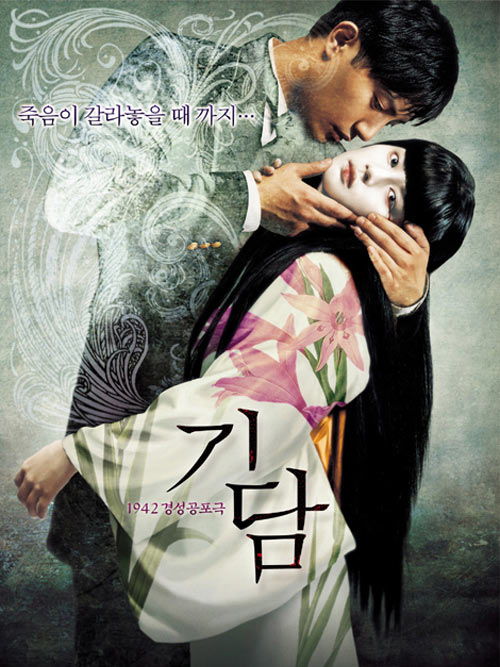 Jin Goo gave a great performance in the 2007
horror film Epitaph, playing a doctor under
Japanese rule, who imagines his dead wife
is still alive and visiting him daily ... but is
she really the one who is dead? Or is it he?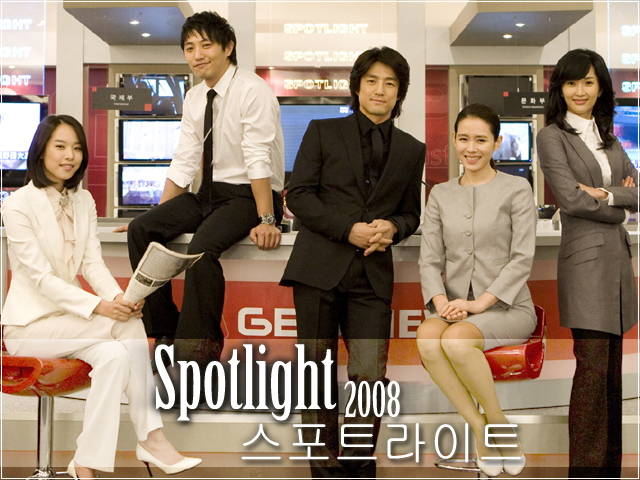 Jin Goo (on counter) in Spotlight (2008) with
gorgeous Ye Jin Son and Ji Jin Hee as leads with
Jo Yoon Hee (far left) and Kim Bo Kyung (far right)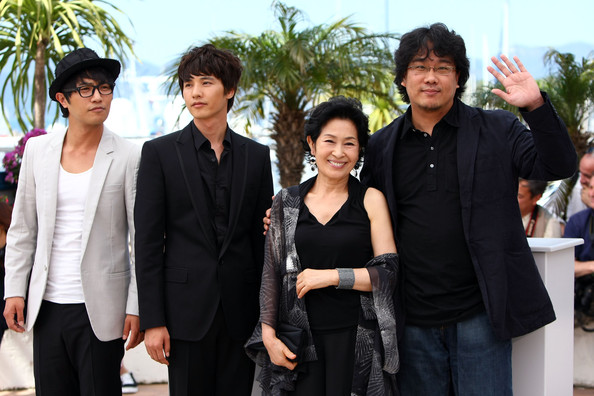 Jin Goo to the left of Won Bin in the
2009 blockbuster film Mother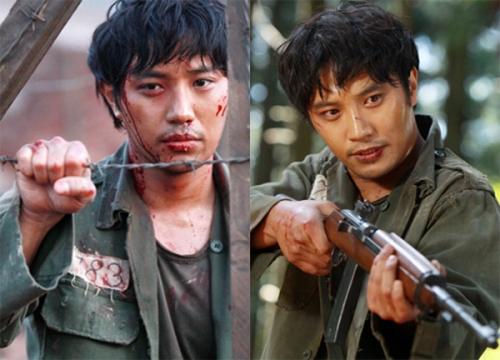 Jin Goo in Swallow The Sun (2009)
His outcast character grew up to be a
multi-millionaire played by
Jun Kwang Ryul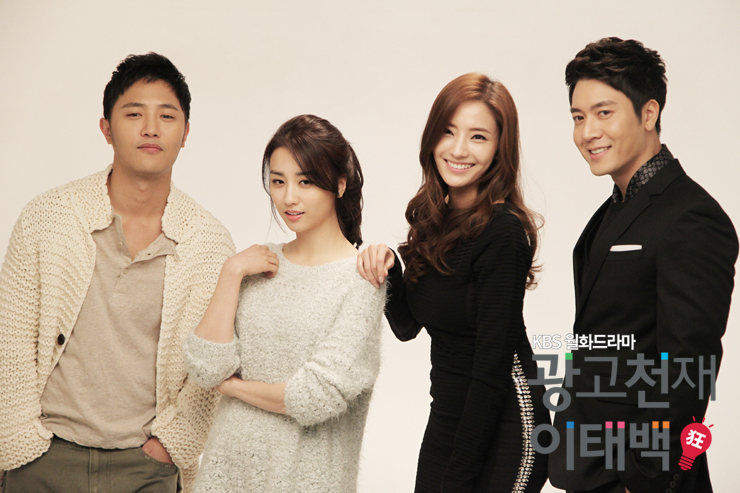 Jin Goo, left, in Ad Genius Lee Tae-bak (2013)
With Park Ha Sun, Han Chae Young, and Jo Hyun Jae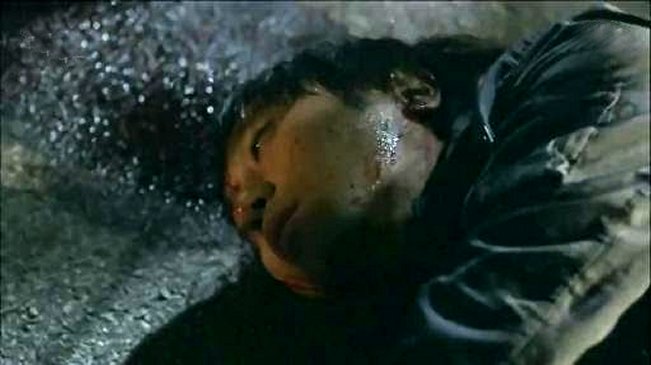 Jin Goo played the cop fiance of Kim So Yeon
in Falling For Innocence (2015) who was brutally
murdered by being hit by a car and left for dead.
That was so sad, his character was a total sweetie.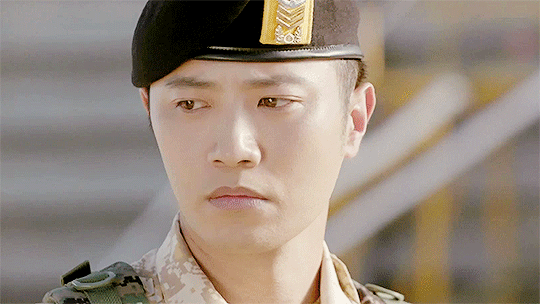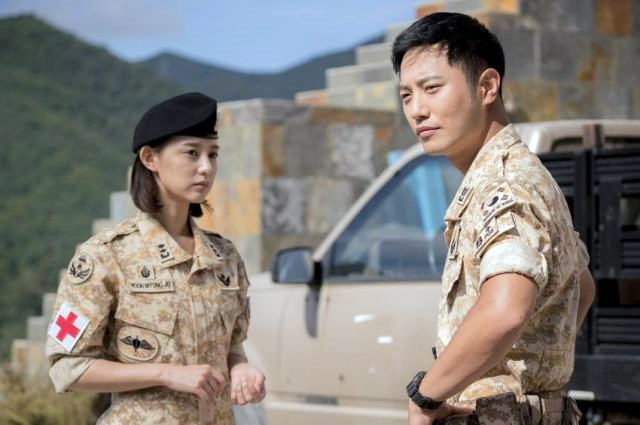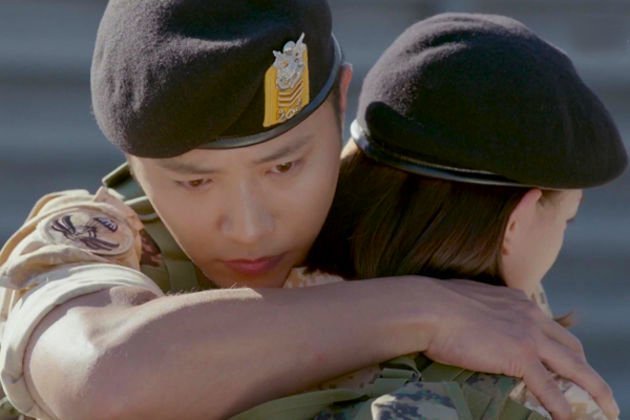 Jin Goo hugging co-star Kim Ji Won in the hit
series Descendants of the Sun (2015-16)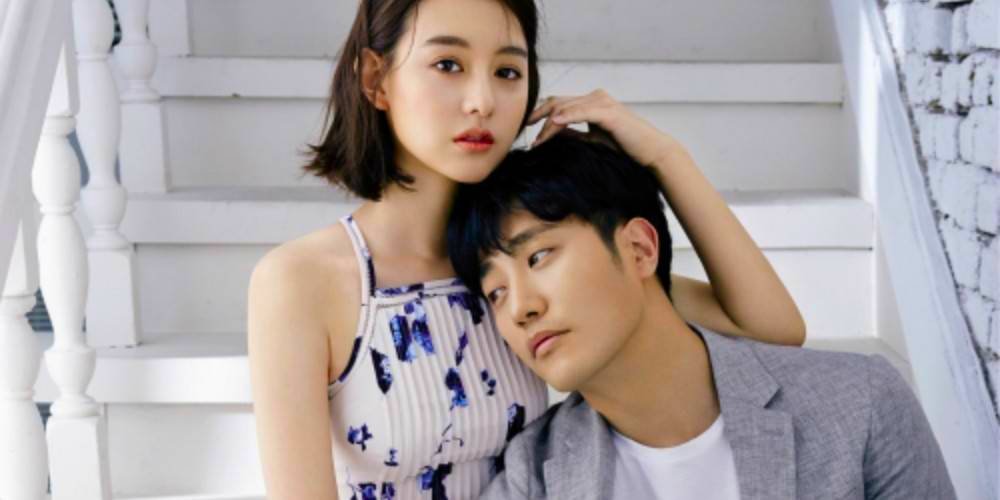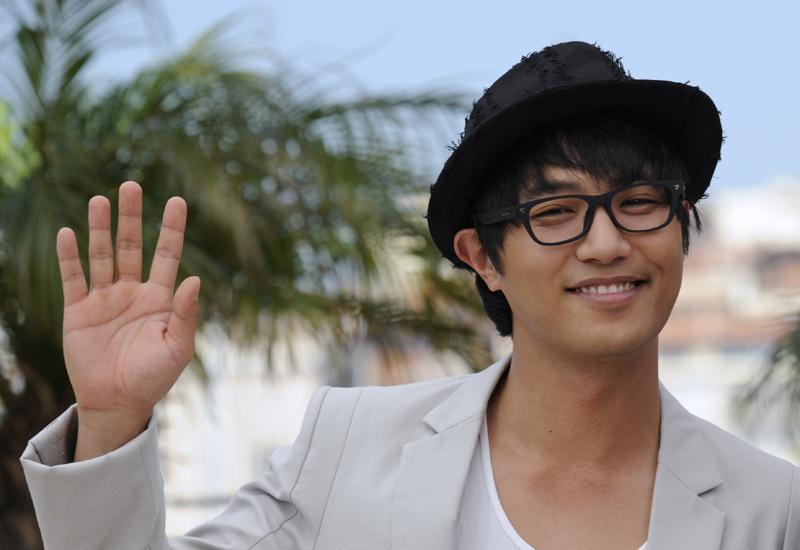 Jin Goo married a non-celebrity in 2014,
Hands off, ladies! ;)

~~~~~~

RETURN TO KOREAN ACTOR PHOTO GALLERIES

~~~~~~~