Cheongdam-dong Alice
(2012)
or "Trophy Wife Alice" is a v

ery interesting and well-written melodrama combination romantic-comedy. The show had a lot to say about the current class structure in Korea, examining the people who are caught between deciding what is most important in life: love or money. The actors all brought freshness and intrigue to their roles; Geun Young Moon brings a nice mixture of down to earth sweetness and pathos, and the lead actor Shi-hoo Park brings the most humor, with a touch of sadness here and there, like Charlie Chaplin. I fell in love with his multilayered character by the second episode, once I figured out what made this man really tick. What a charmer! He stole every scene he was in!

Alice is very much a combination of the Daddy Long Legs, Cinderella, and Alice In Wonderland classic stories, and travels down many roads the K-drama genre rarely explores, and does it with a terrific supporting cast (most of whom I have enjoyed in other K-dramas). I loved Alice very much, and would watch it again in a heartbeat. As of this writing it is currently on Streaming Netflix and I hope it stays there!

Tenacious Se Kyung Han (Geun Young Moon) is a young fashion designer wannabe just out of college, who comes from a middle-class background, but who lives her humble life with hopeful big dreams and an even bigger ambition to succeed. She enters every design contest possible, dismissing rejection letters with good grace, and then her patience at pursuing her dream seems to pay off when she lands her first job with a giant fashion company called Artemis that specializes in handbags and shoes.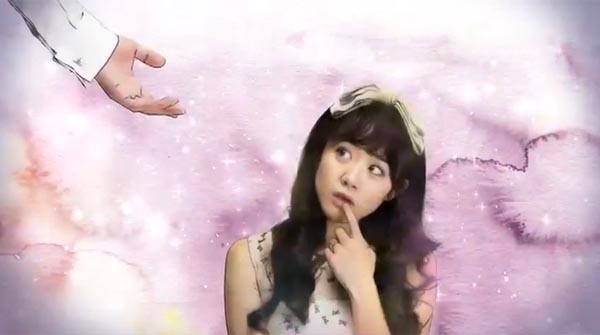 Should I take his hand to rise up to success, or should I go it alone? Se Kyung (Geun Young Moon) asks the age-old question of herself
However, Se Kyung's dream job ends up being a rude awakening for her when she realizes she's been hired, not as a designer, but as the go-to assistant of the company president's wife Joon Seo Yoo (Yi Hyun So from
Who Are You?
), a woman who was once her high school rival and who has since risen to the top through marriage to an executive named Min-hyuk Shin (Seung Soo Kim), and not by her own hard work and efforts (although she keeps stating otherwise, we know she used sex to get ahead).
At first Se Kyung looks down at Joon Seo for her choice, until her parents (In Ki Jung and Jong Nam Lee) go bankrupt and have to move from their nice home to a run down apartment owned by Se Kyung's best friend Ah-jung Choi (So Yul Shin from
Midas
), crammed in with her and her spoiled younger sister Se-jin (Hye Jeong Shin).
To add insult to injury, Se Kyung's long term boyfriend whom she had loved deeply since high school, In Chan So, (Goong Min Nam from
I Need Romance 3
) skips town with her savings, leaving her penniless and fearful for her future and that of her family.
With massive debts to pay off, Se Kyung feels she can't wait around any longer to hit the big ranks in the company, and she takes advice from the rich Joon Seo to give up her dreams to accomplish everything on her own and instead hitch a ride with a shining star at the company, if she can find one. Joon Seo even gives Se Kyung an old diary she had kept, which documented her steps in seducing an executive to gain access to the upper echelons of the company.
Although it conflicts with what she previously thought about herself and her good moral ethics, Se Kyung resolves to be more like the cool Joon Seo: move up the social ladder by marriage into a rich family, to be a trophy wife daughter-in-law. Joon Seo tells her a man she must absolutely meet and cultivate, who will help her reach her goals, is a flamboyant designer moonlighting as a matchmaker to the rich, called Tommy Hong (sleazily played by Ji Seok Kim from
Personal Taste
), but her plans backfire on her when at a big corporate party Tommy takes Se Kyung for a fake and a liar and has her humiliated in front of all the guests.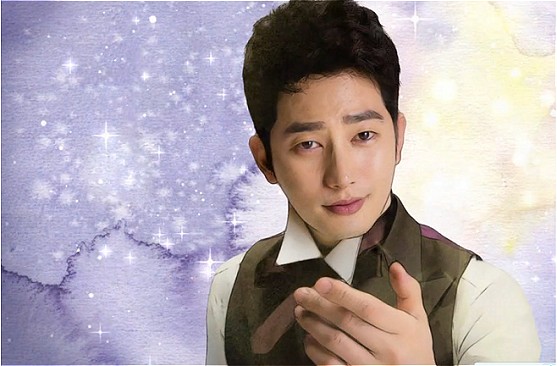 Actor Shi-hoo Park as Seung Jo Cha, who had me giggling at every scene he was in
Se Kyung meets a man at the company whom she thinks is the top executive's male secretary and chauffeur, Secretary Moon, but he is really the CEO of the entire company, Seung Jo Cha (adopted French name: Jean Thierry, effervescently played to perfection by actor Shi-hoo Park). Seung Jo is initially intrigued by Se Kyung when she rams his luxury car by mistake in a fender bender, and when he learns more about her he feels pity for her, and that eventually blossoms into attraction. Meanwhile the REAL Secretary Moon (played by delightful actor Sung-joon Choi from
I Hear Your Voice
) is at first oblivious that his boss is taking on his identity when in Se Kyung's company, and when he is told the truth he is sworn to secrecy, which results in some hilarious mistaken identity moments in the show.
Se Kyung's "official" boss at Artemis is the beautiful In-hwa Shin (Yoo Ri Kim from
Master's Sun
) who almost from the beginning seems to be jealous of Se Kyung and her hard-working spirit at Artemis. As the sister of Min-hyuk, In-hwa has her eye on Seung Jo, at first unaware of his growing feelings for Se Kyung. When she finds out that Se Kyung has his heart she plans to viciously sabotage her permanently.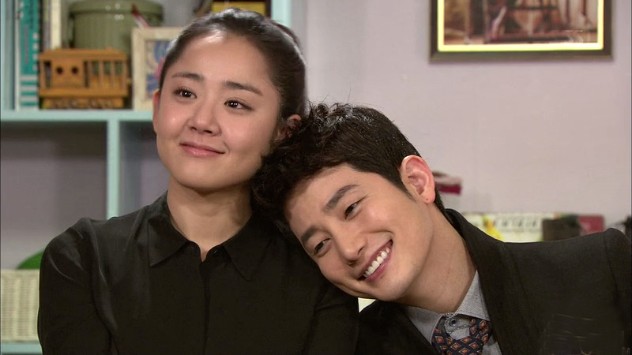 Meanwhile, Seung Cha can't play the part of Secretary Moon forever. He is bound to be found out eventually, so in anticipation of that event he plans to reveal all to Se Kyung himself when the time is right. But what happens when he finds out that Se Kyung has been playing a part too, and that she had plans to become a gold-digger to catch a rich man such as himself, the exact type of woman he has despised in the past? Will there be any hope for forgiveness and a new beginning for them both as .... THEMSELVES?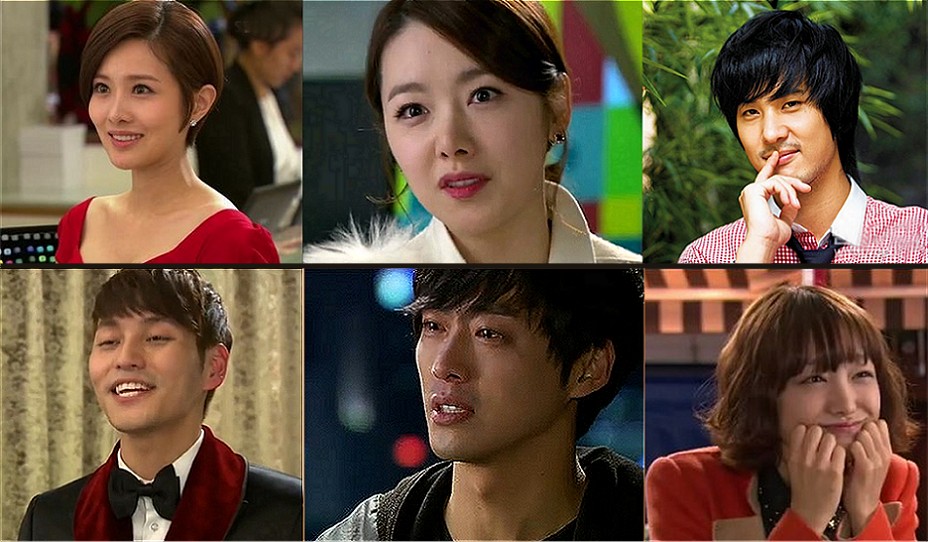 Great supporting cast for Alice: Yoo Ri Kim from Master's Sun, Yu Hyun So from Who Are You?, Ji Seok Kim from Personal Taste,
Sung Joon Choi from I Hear Your Voice, Goong Min Nam from I Need Romance 3, So Yool Shin from Midas
All the fine acting in this drama will keep you interested in this complicated story. Whoever was in charge of casting for
Alice
really knew the exact types they wanted for these characters, from the "ground floor up". Everyone was perfect for their roles. Another fun aspect of this show is that you get to see a lot of outdoor crane and aerial shots of the famous rich Gangnam areas of Seoul. You will feel like you are visiting this posh area without having to spend a fortune on airfare to Korea!
I highly recommend this thinking-person's K-drama to just about everyone. Keep in mind that this is essentially a rags to riches fairy tale and that will help you keep things in their true perspective and not take it all too seriously. Enjoy!